Y'all Ever Heard of Amateur Night?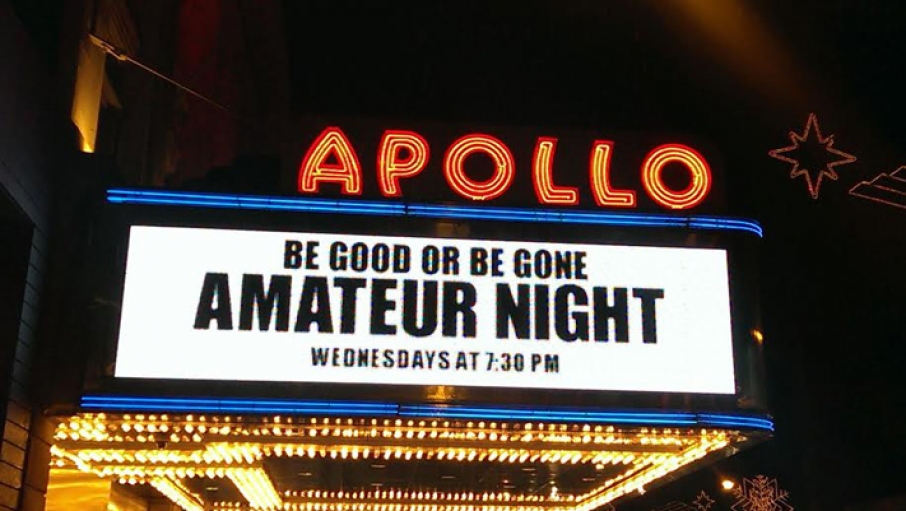 Ever heard of Harlem's Amateur Night? Well if you haven't, you should have. It has helped spawn careers such as Michael Jackson, Stevie Wonder and Lauren Hill.
The night, which is held every Wednesday Night at the Apollo Theatre in Harlem, New York City, hosted currently by Capstone, gives all the up-and-coming singers, dancers, comedians and just about whatever you want to do a chance to get in front of a very large crowd to decide whether they have what it takes to cut the mustard. And the judges are, well if you are in the crowd, it's you.
That's right, the crowd judges on who's makes it through and who does not, and it gets pretty brutal. Basically, the act is given the cheer on from the crowd, but generally within the first 30 seconds you know if the performer is up to the cake or if they're not. If they are not, well, let's put it this way, the performer knows by the crowd reaction screaming boo all the way through the Apollo Theatre.
One of the coolest things about the show is when the half time intermission is called—well yeah you can get a drink and go to the restroom—but if you are not feeling either of those, the whole place turns into a nightclub and basically the whole room starts dancing. Seriously.
As the second half of the show kicks off, they give a shout out to the stage band and it gives the crowd a chance to see how talented the musicians are—bass lines, keyboard synths and guitar solos take the audience by storm.
As the show closes, the auditorium is shown the noise reader, which gives the audience the choice on who takes home the crown for evening and who goes home with a big old boo—well really the real bad performers are already booed out. The winner goes on to the finals, which continues week-after-week throughout the year.
All in all, it's one of the funnest nights I've been lucky enough to experience. So if you ever happen to find yourself in the Big Apple—Manhattan that is—do yourself a favour and get along to Amateur Night at the Apollo, and thank me later.