Young Blood Q & A: Georgia Mae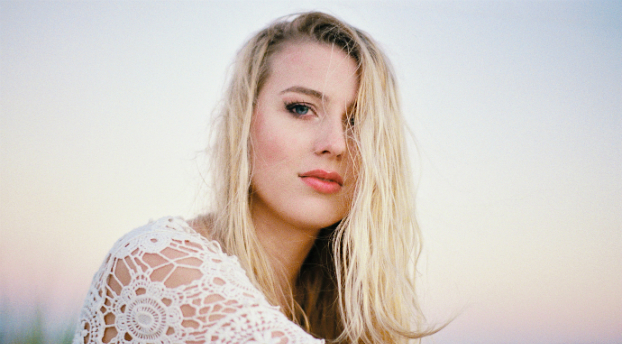 Brisbane electro-pop songstress Georgia Mae is turning plenty of heads nationwide following her Queensland Music Awards nomination for her single Time With You. Inspired by her experience as a sound engineer and producer, Georgia Mae's music merges futuristic electronic production with modern pop vocals. We got to know the lovely lady ahead of her headlining set at The Triffid's Young Bloods #2, the 'Beats Edition'.
How did you become interested in electronic music and production?
When I was studying my Bachelor of Music Technology at the Queensland Conservatorium I was exposed to a lot of music and technology's varying role when creating it. Uni was a big inspiration for me and gave me the skills to jump into this technological age of music. I also became interested through just listening to innovative artists.
For the uninitiated, how do you describe your sound and live shows?
Electronic pop. With my live shows my aim is to dish out as much fun as possible and give the audience something to feel and dance with.
What was your first ever show like?
My first show would've been years ago in some intimate venue with just an acoustic guitar, channeling the folk in me. These days it's very different.
How would your ultimate headline show go down?
Maybe like the entire cast of Harry Potter comes then we all become best friends after the show? But seriously, if I can give even just one listener enough reason to let loose/dance/smile, I'm happy!
If your blood could be any colour other than crimson, what would you choose?
Don't really care because I don't intend to bleed very much. But fluro pink would be cool.
What are your top 5 party anthems?
Tough call. Probably anything by Aqua, get me some Bomfunk MC's Freestyler, The Cure's Close to Me for dayyyz, Gorillaz album 'Demon Days', and of course 10CC's Dreadlock Holiday. And I'd make sure there was some Gypsy Kings, too. Why? My dance-game reaches its peak when these tracks come on. I'm pretty sure, anyway.
If you could be any type of vampire, what would you be?
The invincible type?
Who's your dream artist to collaborate with?
Debussy, lol. Imagine, though!
Lastly, what are three things people should know about your next release?
Doesn't. Feature. Bagpipes.
Georgia Mae will play alongside Capre and Quintessential Doll at The Triffid's Young Blood #2 'Beats Editon', event info below!