Yours & Owls Festival Returns to Wollongong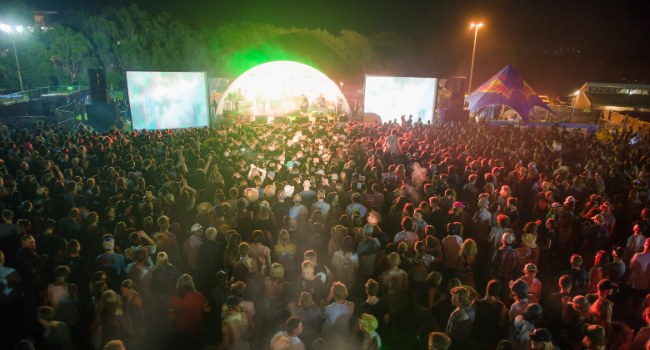 Attention Sydneysiders and music nomads! Yours & Owls Festival is returning to its beach side home at Stuart Park in Wollongong for its third annual event, over the October long weekend.
Starting from a hole-in-the-wall coffee shop, to then a music venue in Wollongong CBD, Yours & Owls has since grown into a festival full of art, food, film, music, and plenty of good times.
Yours & Owls Festival finds the balance of the intimacy of smaller gigs combined with the energy of a fully-fledged festival. With last year's line-up including, The Rubens, The Preatures, The Smith Street Band, and local acts Skeggs, Salmonella Dub Soundsystem, and Russel W.
What better way to get to the stages then walking through an array of local art pieces, last year's stand-outs being a hut with walls made entirely out of vinyl records and a giant hand that sprouted from the ground.
Having sold out two previous events, Yours & Owl's line-up of local and international acts will drop on Tuesday 14 June.
Yours & Owls Festival 2016
SAT 1 – SUN 2 OCT
Stuart Park North Wollongong, NSW
Tickets go on sale 9am Monday, June 20 for more info click HERE