Youthfire Releases Entirely Hand Drawn Music Video For "Hallucinate"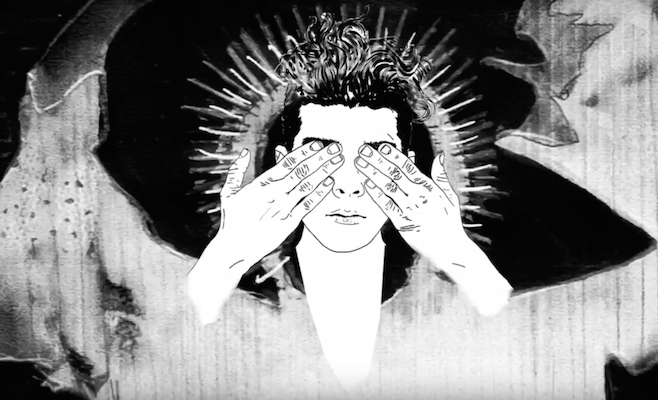 Melbourne-based electronic-pop artist Youthfire has collaborated with video art collective Sloe Motion to create a hand-drawn animation music clip for his new single Hallucinate.
The music video is a fragmented compilation of black and white images, primarily of the creative behind Youthfire Stephen Carmichael, but also various animals, body parts, and shapes. The oddity of images and pace at which they change builds with the song's momentum. The bipolar depiction of amazing illustrations maintains your attention during what may be considered a slightly too repetitive track.
With the music video crafted entirely from hand drawn images, the talents of Sloe Motion artist Bec Todd as showcased just as much as Carmichael's.
"I'm really inspired by [Todd's] work and how she approached creating the Hallucinate film clip…I wanted to capture a feeling of uneasiness and disarray in order to articulate the emotions explored in the song, such as loss, longing and confusion," says Carmichael.
All in all, the Hallucinate music video is greater than the sum of its individual parts. The engaging video enables greater appreciation and understanding of the meaningful themes Carmichael is attempting to communicate. Check out the animation and track below!
Youthfire Live Show
THU 8 DEC
Mo•Louie 'She Said' Single Launch, Melbourne
Get Tickets HERE