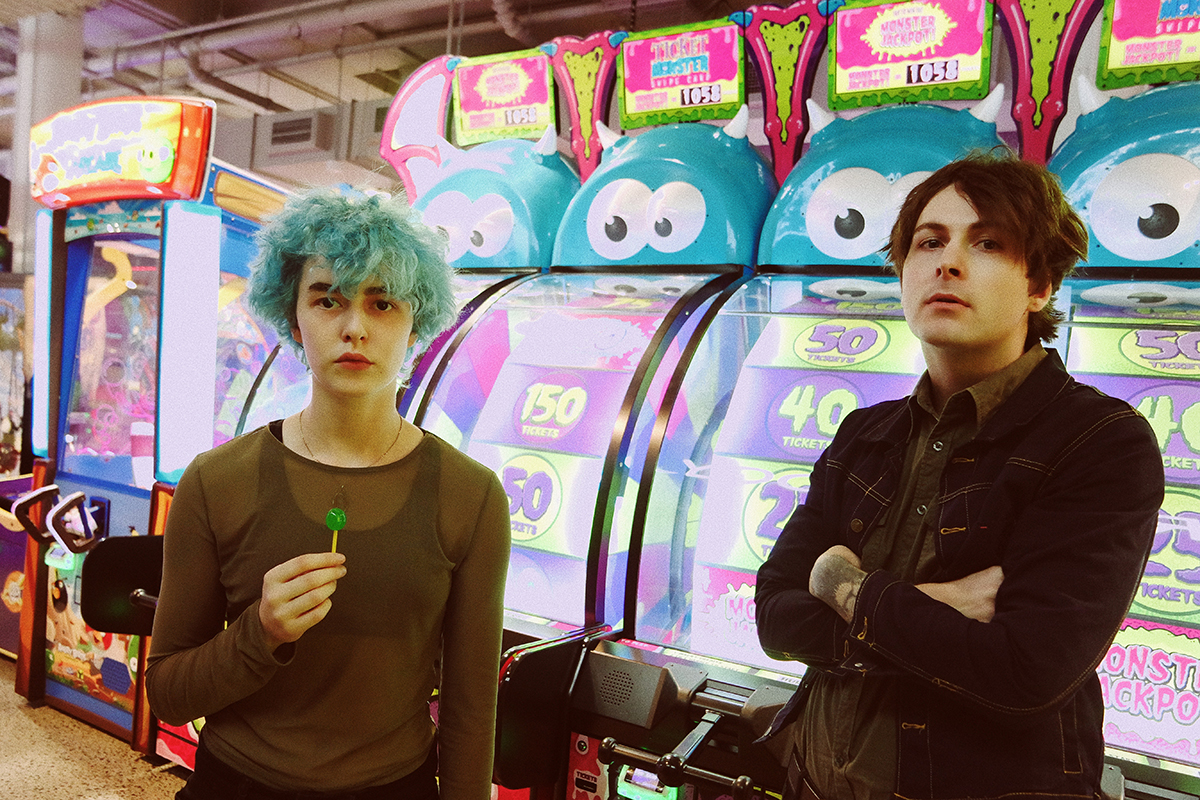 Lost Worlds' approximation of rock is entirely different to anything else out there. As revealed in our email interview, the duo's approach to songwriting doesn't conform to any prerequisites or formalities. It's a kind of rock that comes from the gut. 'Fire Fire' is their debut album and we spoke to the band about the studio process, not conforming and video game soundtracks.
You mentioned the frantic nature of recording the debut album. What was the vibe in the studio like?
We started with tracking drums in a studio and ended up doing a couple songs with a producer. I was surprised at how he talked like, "Going for triple j? We'll make it sound like this." I didn't want to play the game. I'm not a fan of modern recording trickery, syncing the instruments to perfect time and what not. I just wanted to record the songs we wrote and have them sound the way they're supposed to sound. That's why we ditched the studio and recorded the album in my bedroom where there was freedom, no agenda. Yes, more rough around the edges, but it's honest and I think rock n roll should sound that way.
You said this could be the only album you record. If you were to record another album, how would you approach it differently?
Next record, ideally. write the whole thing before we record, then track it quick as possible. I love the sound of tape, so a more old fashion studio would be ideal. On our first record we just used what we had, a mic and a laptop. I don't want to make the same record twice.
It's mentioned there's a lot of video game influence on the album. Any video game soundtracks that have perked your interest over the years?
'Tony Hawk's Pro Skater' and 'Burnout'. I discovered a lot of punk bands that way. The sounds we used for the record are inspired by the typical '80s video game sounds.
Is recording an album the absolute bucket list item for the band?
It kind of was… but it's like… if you go through all the effort of making an album, then you have to make another one. The bucket list, I think, will always be changing.
The album talks about belief and outside pressure. What do say now to those who doubted you in the beginning?
They still doubt me. Maybe they should. I think the point isn't winning, but that you do it anyway. The fact that the record is done and we like it, that's the reward for us. It's not a popularity contest for us, it's not my plan to win those people over. We're just having a good time rocking out.
You've had your album launch show at the start of the month. Any other touring plans on the horizon?
We're planning an east coast tour for this year sometime. Tour pending…