4ZZZ's Hot 100 2018 Results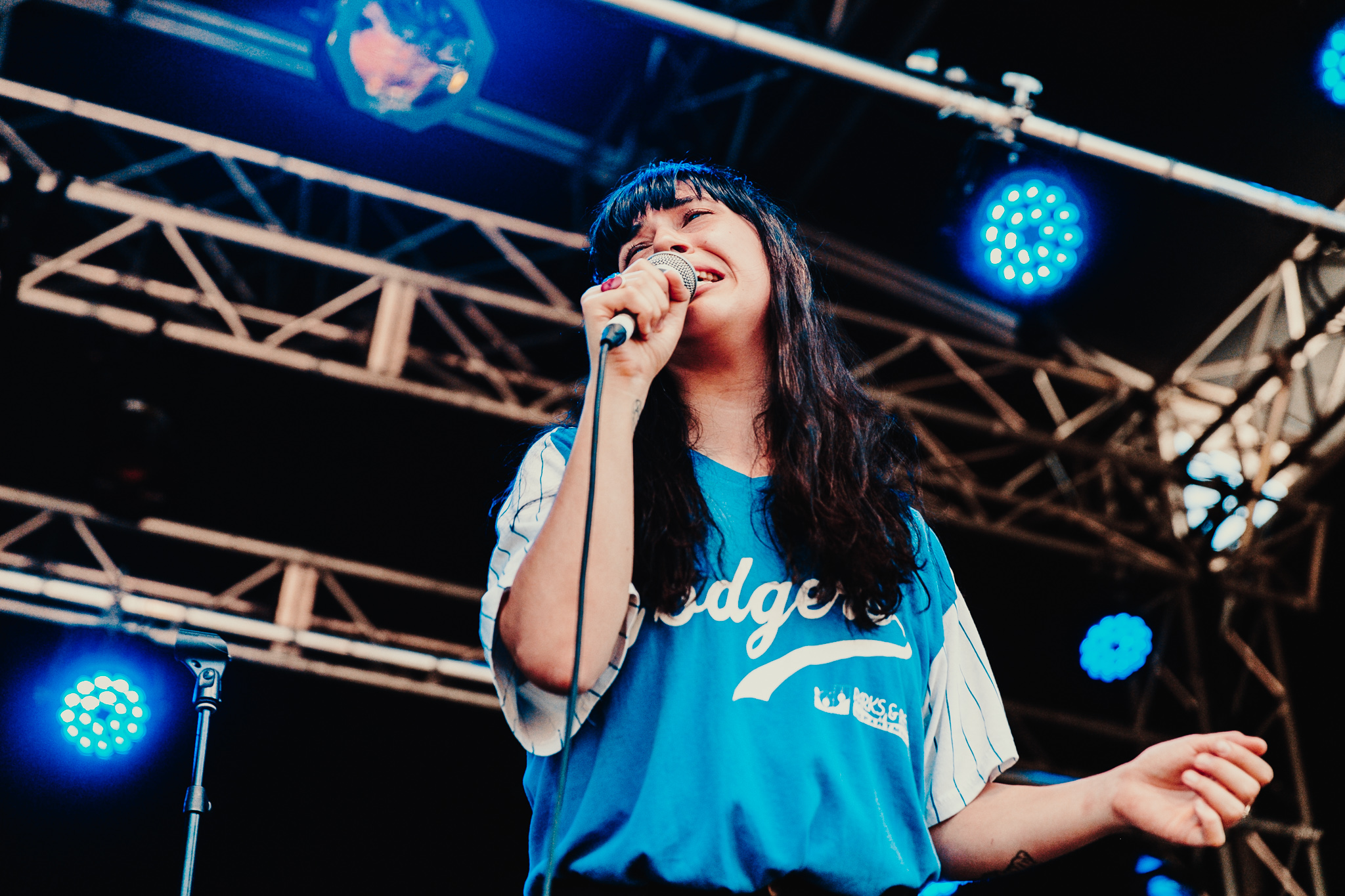 Each year, on New Years Day, Brisbane community radio station and Australian staple in independent music, 4ZZZ, counts down the best 100 songs of the year that's been. For their 2018 edition, the station, yet again, championed homegrown, local talent as well some of the world's greatest.
The countdown comes with somewhat of an upset as three-time #1 winners Flangipanis were beat by WAAX with their corker of a track, Labrador. Flangipanis, however, are humble in defeat earning the coveted #2 spot with Fuck You & Your Stupid Party.
RELATED: See last year's 4ZZZ Hot 100 results HERE.
The top 10 is still filled with some greats and more repeats from last year including DZ Deathrays and Port Royal, as well as Amyl & The Sniffers, Dicklord, Arctic Monkeys and more. Other local and national talent sweeping the remaining 100 spots include Vesper Green, Hatchie, Being Jane Lane, Tropical Fuck Storm, KB Theory, Tape/Off, Glitoris, First Beige, Eyethewild, Methyl Ethel and literally so many more.
As always, both 4ZZZ and the community in which its built on should be applauded for their efforts in 208. Thank you for continuing to deliver a quality, independent service and going against the grain.
01. WAAX – Labrador
02. Flangipanis – Fuck You & Your Stupid Party
03. Port Royal – Rock & Roll Is Dead
04. Dicklord – Debra
05. Arctic Monkeys – Four Out Of Five
06. DZ Deathrays – Like People
07. Cosmic Psychos – Feeling Average
08. Amyl & The Sniffers – Some Mutts (Can't Be Muzzled)
09. Don & The Mobsters – Fandom
10. Clowns – I Shaved My Legs For You
11. Alice In Chains – Never Fade
12. Childish Gambino – This Is America
13. Whalehouse – Sexy Whale Beach Party
14. Dream Killers – Bad Juju
15. Ball Park Music – The Perfect Life Doesn't Exist
16. The Bennies – Natural Born Chillers
17. Camp Cope – The Opener
18. King Gizzard & The Lizard Wizard – The Castle Is In The Air
19. Zoe Fox And The Rocket Clocks – Warrior Princess
20. Being Jane Lane – Sailboat
21. Fight Ibis – Woolly Bop
22. Florence + The Machine – Hunger
23. Fox N Firkin – Sail Away
24. Paul Kelly – With The One I Love
25. Tropical Fuck Storm – You Let My Tyres Down
26. Goon On The Rocks – My Couch
27. Hanny J – Trying To Get By
28. Regurgitator – Don't Stress
29. Yothu Yindi & Gavin Campbell w/ Baker Boy – Treaty '18
30. Sweater Curse – I Can't See You Anymore
31. Gorillaz w/ George Benson – Humility
32. SLOJ – Ezy Livin'
33. Mallrat – Groceries
34. A.B. Original – Blaccout
35. Gurrumul – Djarmirri (Child Of The Rainbow)
36. The Bear Hunt – Your Halo Is Loose
37. KB Theory – Lights Of Tokyo
38. Courtney Barnett – Nameless, Faceless
39. Ocean Alley – Confidence
40. Voiid – Silly Girl
41. Skeggs – Up In The Clouds
42. Babymetal – Distortion
43. The Goon Sax – Make Time 4 Love
44. Butterfingers – Bullet To The Head
45. Tame Impala – List Of People (To Try And Forget About)
46. Tape/Off – Day In, Day Out
47. Roo – The Brave And The Free
48. Ziggy Ramo – A To Z
49. Vesper Green – Innocent Illiterate
50. Acid Kat – Gimme Gimme
51. The Gametes – Star Surfer IX
52. Billie Eilish – You Should See Me In A Crown
53. Zefereli – I Can't Explain
54. Nice Biscuit – Captain
55. Hockey Dad – I Wanna Be Everybody
56. Baker Boy w/ Dallas Woods – Black Magic
57. Alex The Astronaut – Waste Of Time
58. Troye Sivan – My My My!
59. Glitoris – Spit Hood
60. Milton Mah Gogh – XXXX Bitter Irony
61. Yaeji – Raingurl
62. Hannah – No Fue Amor
63. Pagan – Death Before Disco
64. Yu Yi – Jello
65. First Beige – Vivid
66. Freakshow Nightmare – Rebel Without A Clue
67. Emily Wurramura – Ngarrukwujenama
68. Jeremy Neale w/ Pool Shop – Small Talk
69. The Presets – Do What You Want
70. Bjork – Blissing Me
71. Peppermint Ollie – Difficult
72. Eyethewild – Can We Dance
73. Thelma Plum – Clumsy Love
74. Some Jerks – Star
75. Melbourne Ska Orchestra – Al Capone
76. Wafia – I'm Good
77. Cable Ties – Tell Them Where To Go
78. Bugs – Glue
79. CHVRCHES – Get Out
80. Aphex Twin – T69 Collapse
81. Allen Weaponry – Holding My Breath
82. Aiden Bradley – Siege
83. Hatchie – Sure
84. Press Club – Suburbia
85. C.O.F.F.I.N – Locals
86. Ruby Fields – Dinosaurs
87. Cub Sport – Sometimes
88. Boatkeeper – Shadows
89. Mojo Juju – Native Tongues
90. The Aints! – The Church Of Simultaneous Existence
91. Walken – Unomi
92. Methyl Ethel – Scream Whole
93. Psychedelic Porn Crumpets – Social Candy
94. Kylie Minogue – Dancing
95. Broken Leg – Imperfect Girl
96. Drunk Mums – Hot Flesh
97. Fat Picnic – Come And Get Some Good Vibes
98. Rolling Blackouts Coastal Fever – Talking Straight
99. Wolf Alice – Formidable Cool
100. The Porkers – Make Hey