4ZZZ's Hot 100 2017 Results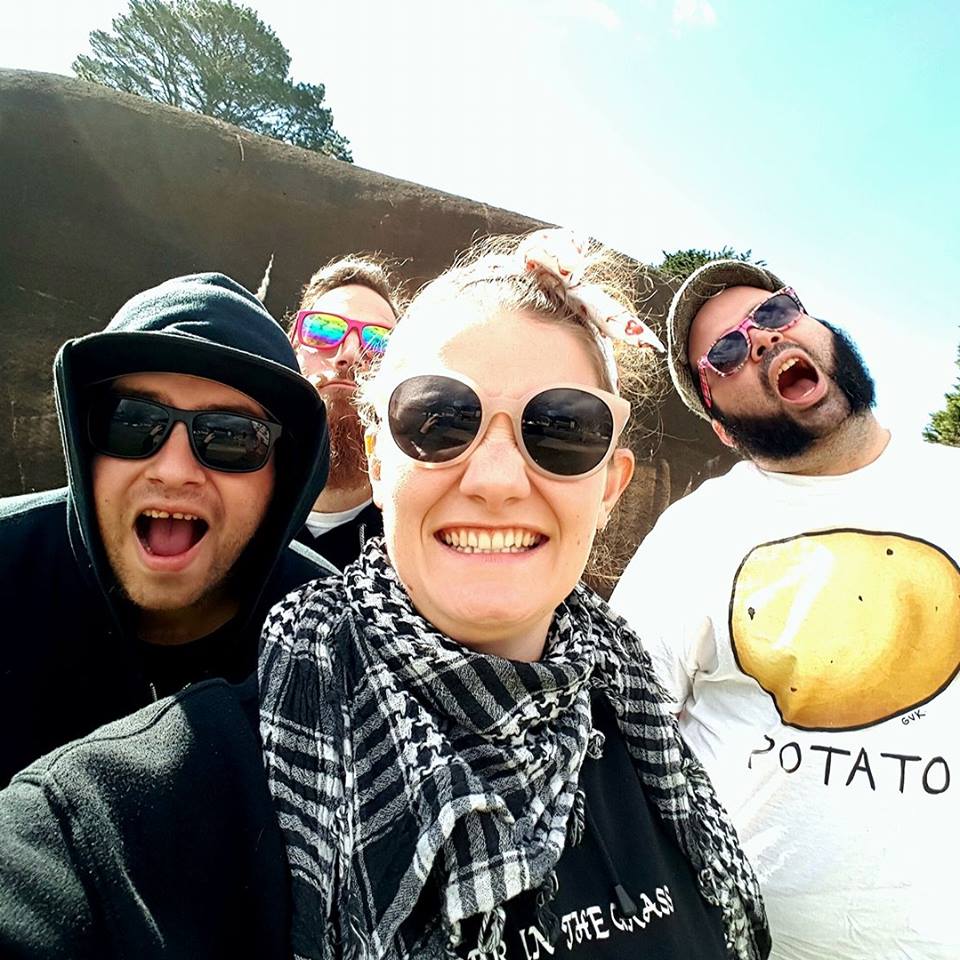 What a year it has been for 4ZZZ! With another successful Radiothon under their belts, the hype for their annual Hot 100 was at its peak. Counting down the best songs of 2017 on New Years Day 2018, 4ZZZ proved, yet again, why they're the leaders in supporting independent and amazing music.
Taking our the #1 spot now three years in a row (!) is local punk act Flangipanis with their corker, Sportsball. For a band that's essentially unknown to the greater triple j community, it's incredibly humbling and amazing to see such a huge local support behind this incredible band.
Taking out some of the other top spots is Port Royal with their jam Get Heavy, Brisbane heartthrobs Waax take spot #3 with Same Same, King Gizzard & the Lizard—surprisingly, due to them releasing five studio albums last year—only took one spot in the Hot 100 with Rattlesnake, while Dune Rats and DZ Deathrays take positions in the top 10 with Scott Green and Shred For Summer, respectively.
Further down the list, other standouts include the brazen Cunt Act from Frenzal Rhomb, Cable Ties' Say What You Mean, Hatchie and her immaculate Try, Electric Zebra make follow up last year's appearance with their rip snorter, I Blink. While Camp Cope sneaks Keep Growing in #61, Spirit Bunny's Amen Skew slides in the 80s and Make Time, the perfect jam from Future Haunts, snags #84.
Some stella stats provided by 4ZZZ also indicate their stance on promoting equality from the local Brisbane and greater Australian music scene. Making the Hot 100 list for 2017, a whopping 89 of the tracks are from Australian acts—some of the internationals include Foo Fighters, Arcade Fire, Queens of the Stone Age and more—61 of the 100 tracks are from local Brisbane bands, while 42 of the tracks come from acts with a female or non-binary member.
4ZZZ, we applaud you and your community. Scope the full Hot 100 list below.
Sportsball – Flangipanis
Get Heavy – Port Royal
Same Same – Waax
Rattlesnake – King Gizzard & the Lizard Wizard
Scott Green – Dune Rats
Shred For Summer – DZ Deathrays
I Wanna Be Adult – The Stress of Leisure
Get High Like An Angel – The Bennies
Dorothy Deadleg – Fight Ibis
Better in the Shed – Cosmic Psychos
Brisbane's Burning – The Cassingles
Cunt Act – Frenzel Rhomb
Spike My Drink But Don't Take My Kidneys – Blind Man Death Stare
Raining In My Heart – Pick It Up!
Pills – Byron Short & The Sunset Junkies
Name & Shame – The Bear Hunt
This Town – Alla Spina
Say What You Mean – Cable Ties
Crazy House – Miles Recommends
Ubu – Methyl Ethel
People Aren't Alright – Goldstool
Exactly How You Are – Ball Park Music
Futuristic Lady – Electric Suede
I C U (ft. Thelma Plum) – A.B. Original
The Way You Used To Do – Queens of the Stone Age
Dancin' & Romancin' – Jeremy Neale
Paint Me Silver – POND
Selkie – Roo
Try – Hatchie
Not Being On Drugs – Ok Cowboys
Death To The Lads – The Smith Street Band
No Rules – Sabrina Lawrie
Like A Knife At A Gunfight – Clowns
Not Worth Hiding – Alex The Astronaut
Follow The Leader – Dr Bombay
Black Limo – Buzzkillers
Green Light – Lorde
Over Everything – Courtney Barnett & Kurt Vile
Big Night Out – Butterfingers
70s Street Munchies – Amyl & The Sniffers
Many – Acid Kat
Need To Know – Dumb Things
June – Twelve Ballet
Dogs From Gumtree – Le Tupperware
Fishing With A Shotgun – Good Boy
Wahey – Those Rat Bastards
Best Of You – Fat Picnic
Hail To The Freaks – Darkc3ll
Summertime – Deafcult
This Old Dog – Mac DeMarco
No Plan – David Bowie
I Blink – Electric Zebra
How We Operate – Osaka Punch
Dumped – The Regulars
Let Me Down Easy – Gang Of Youths
Better – Mallrat
Science Fiction – The Belligerents
Sonic Souvenirs – Screamfeeder
Never – Broken Leg
God On My Skateboard – Skegss
Keep Growing – Camp Cope
Is It Love – The Creases
Sunset Beach – King Kongo
Ze Empire – Mayhem For Mary
HUMBLE. – Kendrick Lamar
At The Bar – Strawberry Fistcake
Star – Babaganouj
27 – Daryl James
3ww – alt-j
Boondock – The Mouldy Lovers
In The Grand Scheme Of Things (None Of This Really Matters) – Custard
What's Her Name – Smoking Martha
On Hold – The xx
Mystik – Tash Sultana
Fork (In A World Of Soup) – Milton Man Gogh
Fuck It All – The Lyrical
Feeling Remains – Bad//Dreems
The Pages Are Still White – Leanne Tennant
Run – Foo Fighters
Working Poor – Kingston Stompers
Amen Skew – Spirit Bunny
Cartoon Killer – Dirty Liars
New Western – Homeless Yellow
Make Time – Future Haunts
Isolationism – Ben Salter
1-800 Weed – Hey Baby!
We The People – A Tribe Called Quest
Hex – Magneta Voyeur
Cigarette – Ali Barter
Every Day's The Weekend – Alex Lahey
Stuck In A Turnstile – The Gametes
Feel The Way I Do – The Jungle Giants
Born Too Late – I Heart Hiroshima
Paralyzed – Batpiss
Cinderella Dracula – Tired Lion
Way Of Life – Dangerpenny
Everything Now – Arcade Fire
Victory Lap – Propagandhi
Ten Pounds Of Shit In A Five Pound Bag – King Parrot
Homewrecker – Video Avenue