AAA Backstage's 2018 End-Of-Year Report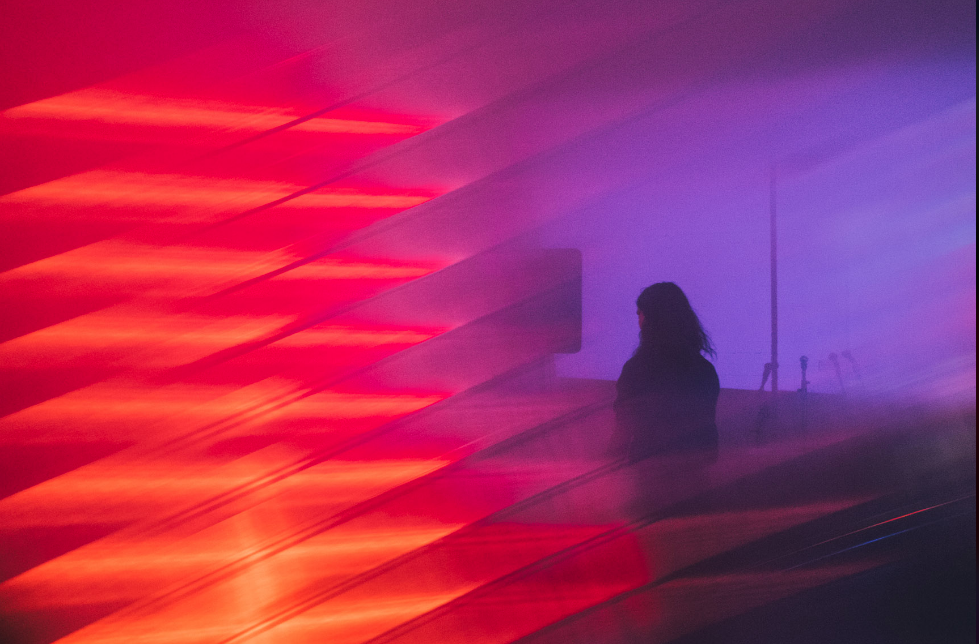 The calibre of new music in 2018 was extreme. Genres were defined, exciting new acts made their debut and musicians who earned their stride previously have solidified their place among the greats. Needless to say, there was an unbelievable amount of incredible new music in 2018 that collating into a list seems counterintuitive.
After dishing out our mid-year report back in June, 2018 had already been established by some perfect sounds. LUCIANBLOMKAMP was moving through his ambitious three-part album with his opus track, Endless; Two People had made their return, signalling a sonic shift and allowing us to step into their fragile world; and The Presets' new album heralded a stark and near-perfect smear to their already amazing discography.
As the year progressed, acts among the electronic realm showed their true colours, and we were treated to the immaculate sounds of Planète, Atalein, Tentendo, Jon Hopkins, plantlife and so many more. This genre achieved such a high standard of quality this year, it was near impossible to narrow it down. Purveyors of the guitar included DZ Deathrays, Cakes, Ocean Grove, Tropical Fuck Storm, Stonefield, Merpire, among others.
Whatever your takeaway is from 2018, just know that there is an endless pool of quality music out there to see you through. Our end-of-year report is just a small glimmer of that pool of talent. Enjoy.
Methyl Ethel – Real Tight
Ex:Re – New York
Billy Fox – Be Like This For A While
BRUX – In My Dreams
DROVES – Time
Justice – Randy (WWW)
Self Tape – Lelé
Golden Vessel & Emerson Leif – Hesitate
Anatole & IDA – Only One
Squaring Circles – Anima
Kimbra – Black Sky
Jack and the Kids – Television Hero
Oscar Key Sung – D.Y.T.
Eves Karydas – Further Than The Planes Fly
Ukiyo & FEELDS – Something Like This
Feather Touch – Need You
ODESZA, Sasha Sloan & Golden Features – Falls (Golden Features Remix)
Gold Fields – Glow
RÜFÜS DU SOL – All I've Got
Totally Enormous Extinct Dinosaurs – Body Move
Planète – Vectors
Banoffee – Muscle Memory
LUCIANBLOMKAMP & Eliott – Doing This For You
How To Dress Well – Nonkilling 6 | Hunger
Indian Summer – Grand Rapids
Atalein – Autumn / Winter
These Guy – Cleaning Up The Streets
YT DiNGO – Shipwrecked
Jaguar Jonze – You Got Left Behind
Last Dinosaurs – Bass God
Jack Grace – downstate
Donnarumma – Rollercoaster
Cakes – Eucalyptus
Jack White – Over and Over and Over
Borneo – The Knife
Machine Club – Wise Up
Connan Mockasin – Momo's
Alice Ivy & Bertie Blackman – Chasing Stars
Roza Terenzi – Infrared
Jono Ma & Dreems – A Love Trance Mission From Nk To 7s
Against All Logic – Rave On U
Planète – Alone In Parallel
Christopher Port – Find A Way
Eilish Gilligan – Patterns
Exhibitionist – Vicious Love
Luboku – Without You
The Presets – Tools Down
Muki – Player
Alison Wonderland – Good Girls Bad Boys
DZ Deathrays – Like People
Stonefield – Far From Earth
Blaire – Smiling
RAAVE TAPES – SUDS
Phantastic Ferniture – Fuckin 'n' Rollin
TT – Love Leaks
Hatchie – Adored
DJ Koze – Pick Up
ALTA – Now You Want Me
Good Morning – Mirror Freak
Sweet Valley – Hit and Run
Unknown Mortal Orchestra – Hunnybee
Eliott – Over & Over
Dhana Bhutan – Welcome To
Merpire – Invitation
Pink Matter – Cleo
Tentendo & Blasko – Ghost
Corduroy Boy – Knobs
Sam Stosuur – Rainbow (Original Mix)
Ella Thompson – Snow
Bcharre – Amir La Shay
Crooked Colours – I'll Be There
First Beige – Vivid
Kirkis – Dead Nightclub
Harvey Sutherland & Nubya Garcia – Amethyst
LUCIANBLOMKAMP – Endless
Willaris. K – Natural Selection
Two People – I'm Tied, To You
Kllo – Candid
Pusha T – Infrared
Jack River – Limo Song
Jon Hopkins – Everything Connected
Ocean Grove – Glass Gloss
Tropical Fuck Storm – Antimatter Animals
No Mono – Tidal Fight
Neon Tetra – The End Begins Again
Ross From Friends – Thank God I'm A Lizard
Gaspar Sanz – Scene of the Crime
Dream Coast – Forever December
Funboys – Soul Scarred
Tangents – Immersion
Sampology – Mt Glorious
Austen – Too High To Cry
Time For Dreams – You've Got A Friend
plantlife – we don't speak much
Total Giovanni – Awake
e4444e – Golden Highways / Plovers
San Mei – Heaven
SAVV – City
DVNA – Girl On The Move
Mickey Kojack – All That Acid