Sweat It Out Releases Ajax's 'I'm Hot' For Their 10th Anniversary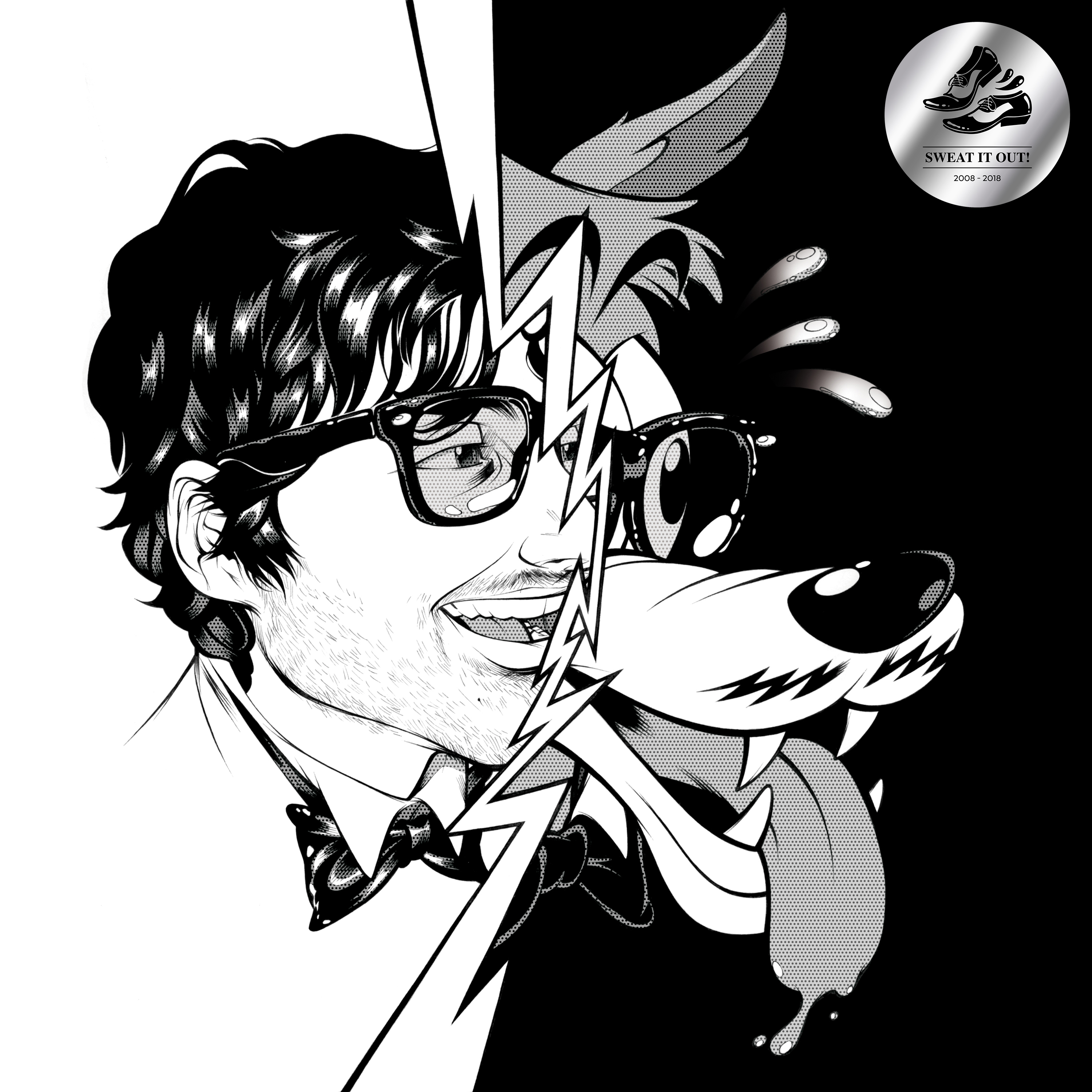 You might remember this one from his mixes or from the DJ booths of his good friends and colleagues. Ajax's I'm Hot has finally seen an official release, all thanks to his label, Sweat It Out, releasing it on a 10-year anniversary album.
If you were lucky enough to witness the spectacle of Ajax or experience a moment of history through the archived mixes, live performances and remixes, you'd know Ajax was a legend among the dance music community in the 2000s. I'm Hot was a frequent track in his sets, and fittingly so as it still continues to bounce to this day. The track still sounds fresh and new—progressive to the mashup and dance style of this modern era.
The accompanying video is also a fitting nostalgia trip. It features a wolf—better known as Ajax's alter ego—happily walking past artwork of each Sweat It Out release since inception. It highlights the label's continuing stranglehold on the dance music community—all the while soundtracked by the label's founder and his clattering, intelligent beat making. The wolf was designed by Billmund with the video coming to life by Katy Ross and Walt Disney animator, Nick Harrop.
I'm Hot is part of a larger compilation album that is also released today. 'Sweat It Out 2008 – 2018' is a back-to-front trip into the best moments of early 2000s indie-dance and a perfect summary of Ajax's immortal legacy that he's left behind. Featuring tracks from RUFUS, Parachute Youth, Crooked Colours, Motez, Yolanda Be Cool and more, it's a powerful expression of what this infamous label has done to the music scene over the decade. You can purchase the album and vinyl HERE.
In further celebration of the album, Sweat It Out is doing what it's done well for the last years—throw killer parties and create unreal dance floor moments. This weekend, Sweat It Out is throwing two back-to-back parties at Sydney's The Island Live and the Prince Bandroom in Melbourne. The two events will host the same lineup featuring Ajax's close friends and collaborators—including The Presets' KIM, Parachute Youth, Tonite Alive, Bang Gang Deejays and many more.
Here's to another 10 years of Sweat It Out.