Alert! Borneo's New Film Clip Is A Must Watch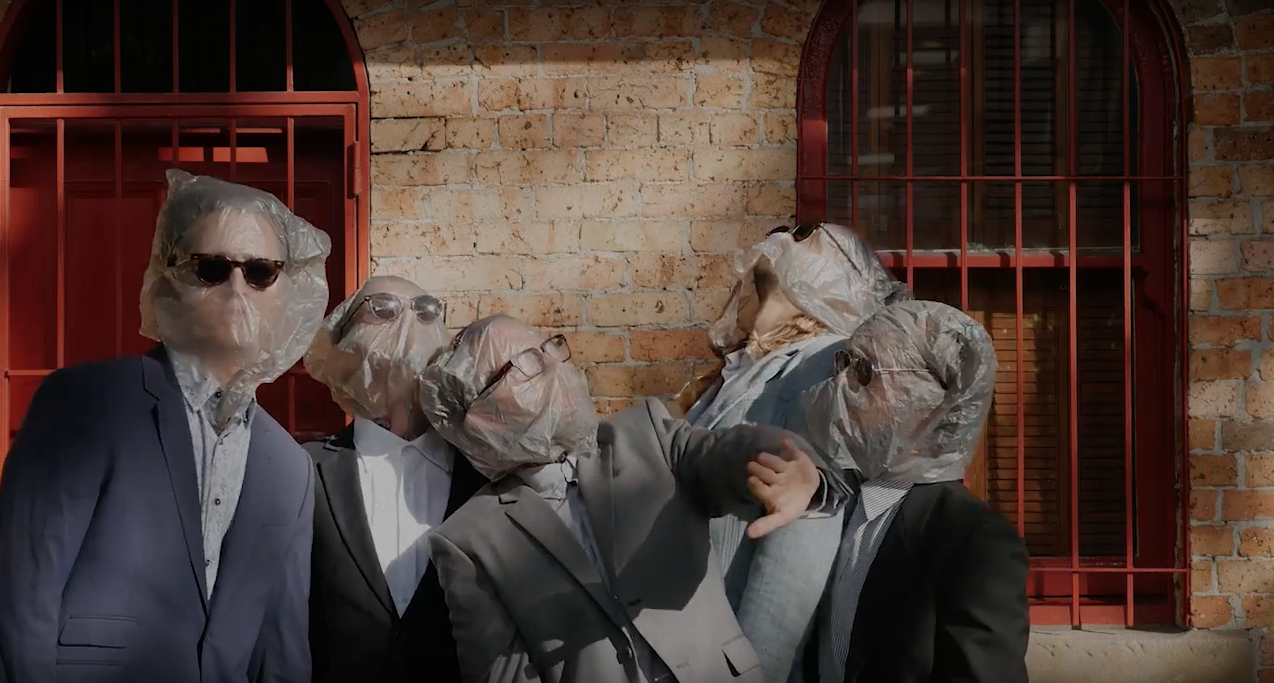 A bittersweet, yet high class, ending for Borneo's debut EP 'Alert!' has been signalled with the video release of the song of the same name.
Always ones for the eccentric, Alert! is Borneo's most dynamic tune to date. Showcasing duo, layered vocals, a riff that demands dancing combustion and a woozy synth line that ambles away in the back, Alert! is easily one of this year's best track. The video, on the other hand, plays into the five-piece's hyper-ironic and personified characterisations of each of the members. Never ones to take themselves seriously, Borneo take a page straight out of Devo's handbook for this abrasive and down right hilarious film clip.
Borneo's outspoken frontman, Tubby John, explains the video is a daring finale and hopes to answer more questions than it asks.
"The song and video are an attempt to create a feeling of suffocation in an audience, to the point where we hope to hear about viewers combusting into their own sense of freedom," said Tubby.
In April this year, Borneo shared the biggest string of news updates in one hit. A record label signing followed by the news of the EP along with a single, tour and video for previous single, Boyfriend. Since then, Borneo have been touring, essentially, non-stop with a huge show supporting the Jezabels one of their shows on the recent seven-night run at Sydney's the Lansdowne.
The band promise a swift return in 2018, ensuring a new EP is already nearing completion and it to be release year in the new year.
Come mid-October, you can catch Borneo on two Queensland dates, including a stop at Gold Coast's newest festival, Hey Sunshine—featuring the Belligerents, Bootleg Rascal and more.
Borneo Live Dates
FRI 13 OCT
The Northern, Byron Bay
SAT 14 OCT
Hey Sunshine, Gold Coast