Anna Murphy & Cellar Darling Issue Their First "Challenge"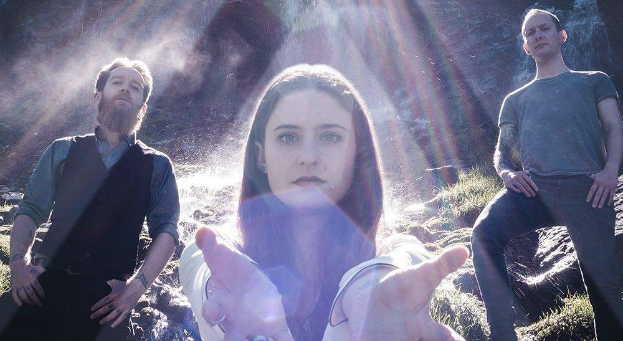 After months of impatient foot tapping and nail biting the wait for Swiss rock trio Cellar Darling's debut single is finally over and it's one helluva battle anthem!
Challenge encapsulates all the adversities the former members of metal outfit Eluveitie have undergone over the past year. Unforgiving lyrics, "How can we cherish our inner demons/Without shouting it/letting it/ fighting it out", are punctuated by Anna Murphy's versatile vocals, which range from simmering grumbles to delicate falsettos.
The power and vulnerability in her performance is emphasised with thundering drums and a temperamental guitar solo, while the sweetly sinister weave of the hurdy-gurdy radiates with supernatural chills.
Although Challenge is rockier than Eluveitie's repertoire, the track is still infused with recognisable folky elements to satisfy long-time fans.
The unbreakable trio formed their friendship during their decade-long stint in Eluveitie. When drummer Merlin Sutter was asked to leave the band last May due to creative differences, Murphy and guitarist Ivo Henzi weren't going to let him walk alone. From then Cellar Darling (named after Murphy's 2013 solo debut album) was an inevitable reality.
It hasn't been an easy road for the 3-piece, but Challenge is proof their toughest moments can be turned into something epic!
Read our recent interview with Anna Murphy HERE