APEman Trains His Sights On Unoriginality In "Snakes" Music Video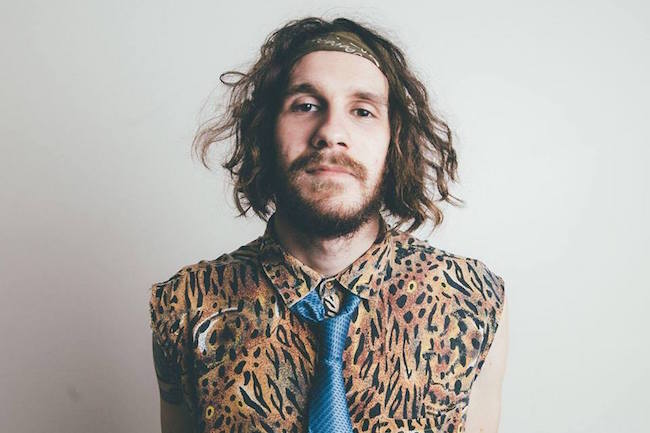 There have been some pretty gnarly music videos in the Aussie hip-hop scene of late. With artists like Remi and Seth Sentry dropping fire it would seem like a flooded market, but that just means that artists have to think outside the box. It means artists have to answer the eternal questions with surprising answers.
Things like "what goes hand in hand with an all out Aussie hip-hop assault?", Brisbane MC APEman's answer is "military grade hardware and some slick cinematography" in the music video for his latest single Snakes, taken from his EP 'NEK LVL'.
In the clip, APEman is joined by his fellow rappers to take over some armoured vehicles, park playground equipment, and some dilapidated infrastructure to show off their flow. The MC got on board with the Que Film Collective to capture the action, and the mix of movement and tight edits makes the slick visuals seem like a rapid fire assault on par with the paired track.
For the song, APEman has collaborated with a stack of other local artists, namely TJ, JayCee, and foolish, as all four trade verses. Each is backed by some stripped out but impacting trap beats and synthesiser bass lines that give the track a thick foundation. Weaving between the vocal lines, distorted sitars, electronic ambient notes, and even some brass sounds give each verse its own flavour.
APEman's delivery fits right in with his almost punk-like vocal style, it's so raw and attacking that if you faded out the backing track and swapped in some thrashing guitars it would blend perfectly. The content and style of the track are custom fitted for each other, as Snakes covers the topic of unoriginality in the industry with an angry, toxic tone.
APEman has been making a big splash in the Brisbane hip hop scene in the last few years, after his debut EP 'Fetal Dreams' dropped at the beginning of 2015. Since then he's dropped a number of singles, but then took some time off to work on this fresh EP. The previous single from the EP, Ohm, got some smash reviews from AAA a few weeks ago, and we can't wait to see what APEman throws at us next.
To celebrate the launch of the EP, APEman is throwing a party at Brisbane's Milk Factory in the new year, and he's enlisted a few good friends to help him get the shindig kicking off. Check out the video below, and scope out the live dates to get into the prime local hip hop!
APEman 'NEK LVL' EP Launch
FRI 13 JAN
Milk Factory, Brisbane
Get Tickets At The Door