Atalein's Debut Single 'Autumn / Winter' Appears Humanely Prosthetic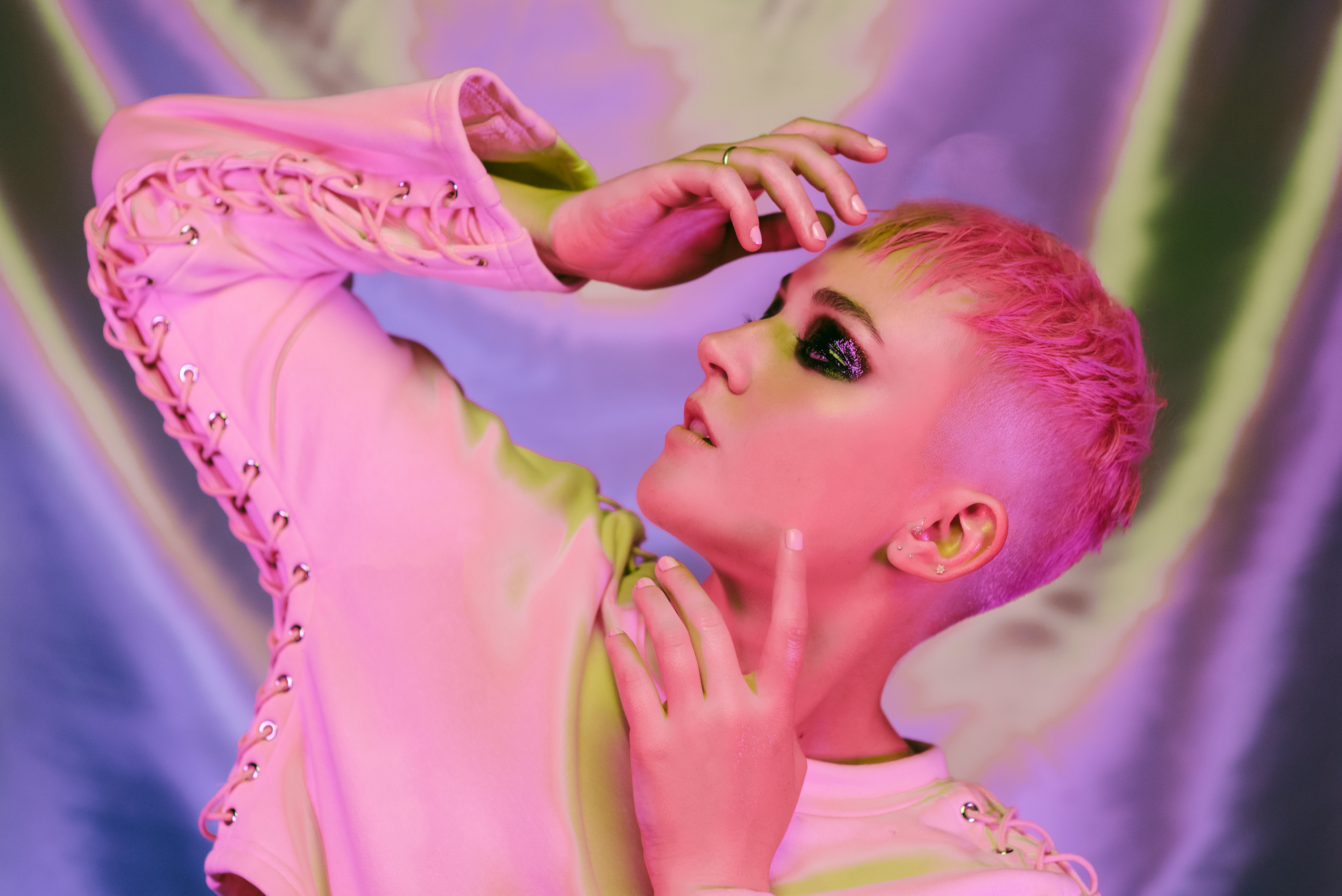 It's hard to believe this is a debut single. Atalein is a new name in the very niche industrial-pop sector and on Autumn / Winter, she appears humanely prosthetic. The binds that hold her suffocating production is loosened by her glossolalia vocals.
There's a complete air of mysticism to Atalein's persona. Her breathy vocals counteract the power and precision of the dense production. The industrial electronica is in line with the battered and bruised sonics of BRUX or Bcharre. She engineers the beats around her aerodynamic voice and vice-versa—they seemingly work in tandem and against each other. It's this musical conflict that is the alluring apex of Atalein's work.
The synth strikes are, at once, harrowing and distant. The movement of the song is what stands out. Atalein enraptures a pure adrenaline of pacing. She engineers guttural emotion out of purely synthetic noise that's layered, toned and distinct.
Additionally, the track had help co-producer and mixer, Becki Whitton and mastered by Joe Lambert. The song has come to life with the help of director, Rob La Terra. He explains the visuals behind the song:
"Autumn and Winter. These seasons in literary symbolism provide a landscape for painful messages, as well as messages of renewal, rebirth and hope. The clip is as much a lucid journey through these seasons of oppression and self-discovery as it is a shedding of one's own skin, both figuratively and literally," dictates La Terra.
Stream Autumn / Winter below.