Bakers Eddy Makes Unforgiving Punk Rock On 'If You See Kay'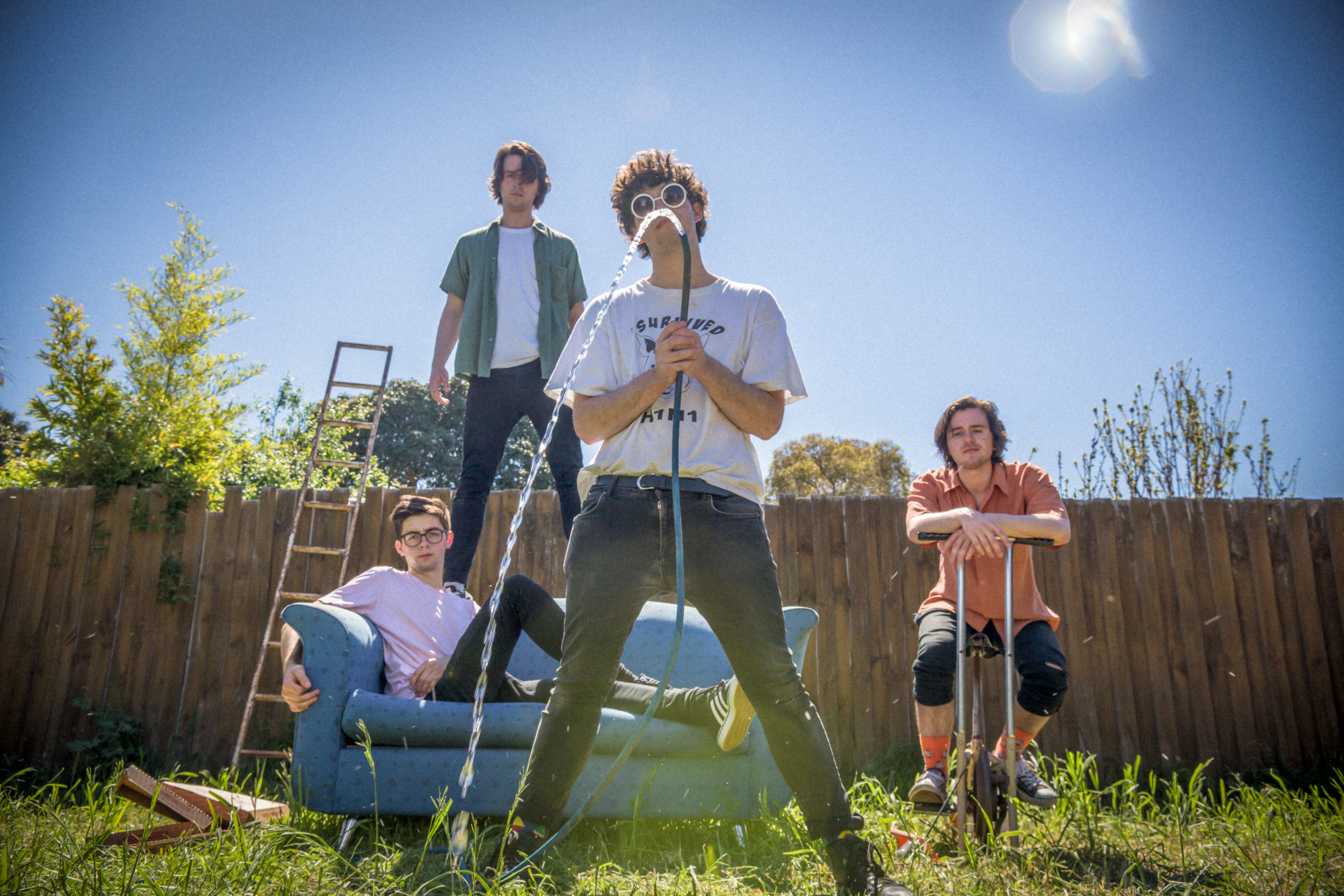 Brazen and unforgiving, Bakers Eddy make their most brash musical statement yet with the very clever, If You See Kay.
The Melbourne quartet make infectiously loud punk music that locks in a hefty mix of Cloud Nothings' grooves and technicalities and CAKES' musical artillery. Don't let its film clip distract you, Bakers Eddy make punk music that's clever and anxiety inducing—always testing on the edge of breaking point but keeping it together with total brutality. Speaking of keeping it together, the bass in this track is incredibly on point and holds the punk madness all together.
Produced by Tom Larkin and Jon Grace of The Studios in the City, the track is the second single from their upcoming EP. Attributing this new rip snorted to goon and, "Buj's bum," If You See Kay is unashamedly forward in its lyrics. While clever and expertly delivered in and around the punk mayhem, Bakers Eddy have created a character that's based off real-world events.
"'If You See Kay' is a modern cautionary tale, involving a fictional character and sex drugs and rock and roll. A punk track through and through with dirty drums, fuzzed up gats [sic] and rowdy vocals, the track is as subtle as a nail through the foot and as charming as the cheating fuckface that it is about," claims Bakers Eddy.
Bakes Eddy have two big shows left for the year in Newcastle and Sydney respectively. Halfwit will be joining the group on both dates with Newcastle along being treated to special guests The Pits and Madam Wong. Tour details below along with new single, If You See Kay.
Bakers Eddy Live Dates
FRI 15 DEC
The Hamilton Station Hotel, Newcastle
SAT 16 DEC
The Record Crate, Sydney