PREMIERE: CAKES Make Noise Rock For Anxious People On 'Sweat'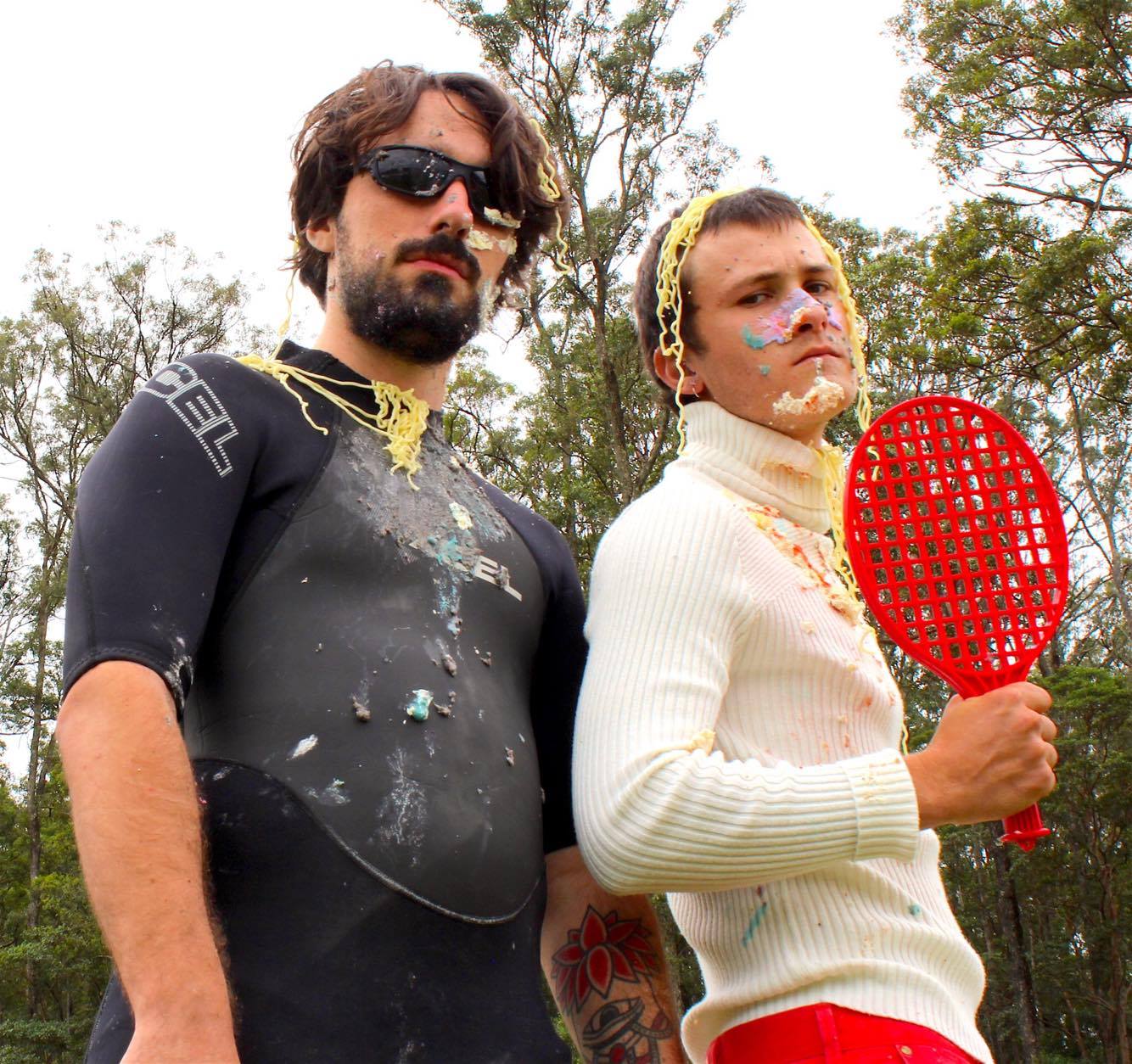 The Gold Coast is a funny place. Its music scene is a hodgepodge of incredible talent strewn about in a multitude of genres and varieties. One side of the region, you have trap-inspired electro-soul, the other; surf-rock that's drenched in psychedelics. CAKES are such a group that take no conformity sitting in one particular place. Their music is fidgety and complacent and on their latest, Sweat, CAKES make music for anxious music lovers. AAA Backstage has the exclusive premiere of the new single before its official release this Friday.
Last we heard from CAKES—which wasn't that long ago so cudos to the group for striking while the iron's hot—was in July for their double-A side vinyl release of singles, Ill and Break My Mode. Sweat is just as visceral and trashing as its material that proceeded it. This time, key shifts play a big role alongside that pulsating background noise we know so well from previous singles. Their live show is something to behold. Brazen and unforgiving—surprisingly more so than their studio material—the power of CAKES unveils its ugly head thanks to the combined strengths of the duo.
On the single, CAKES affirm its claustrophobic tendencies, detailing that the track was birthed from a unventilated room.
"The song explores ideas of being submissive to life & wasting time – and trying to avoid that by sweating profusely, working hard at what you love. A very honest expression, and very literal… The song being born in a vent-less room on a steaming QLD spring day. It's a groover. It's a body mover," says CAKES.
Sweat is the first taster to the band's debut EP, 'Prescription Bugs'. So far, CAKES' ability to diversify and exemplify their stranglehold on gut-busting punk and noise rock; it's no doubt the upcoming EP release will be another trip into oblivion.
CAKES will be prowling around their hometown of the Gold Coast for the remainder of the year for a few shows. This weekend, however, the band will be launching Sweat at the haven of elsewhere along with Free the Genie and Høt Coffee. Scope the dates and cop the exclusive stream of Sweat below.
CAKES Live Dates
FRI 27 OCT
Elsewhere, Gold Coast
w/ Free the Genie & Høt Coffee
SUN 5 NOV
Miami Shark Bar, Gold Coast
w/ Mesa Cosa & Hobo Magic
SAT 2 DEC
Miami Shark Bar, Gold Coast
w/ The Delicates, Family Dog & The Maslows