Get Your Daily Dose Of Vitamin R With Gold Coast's CAKES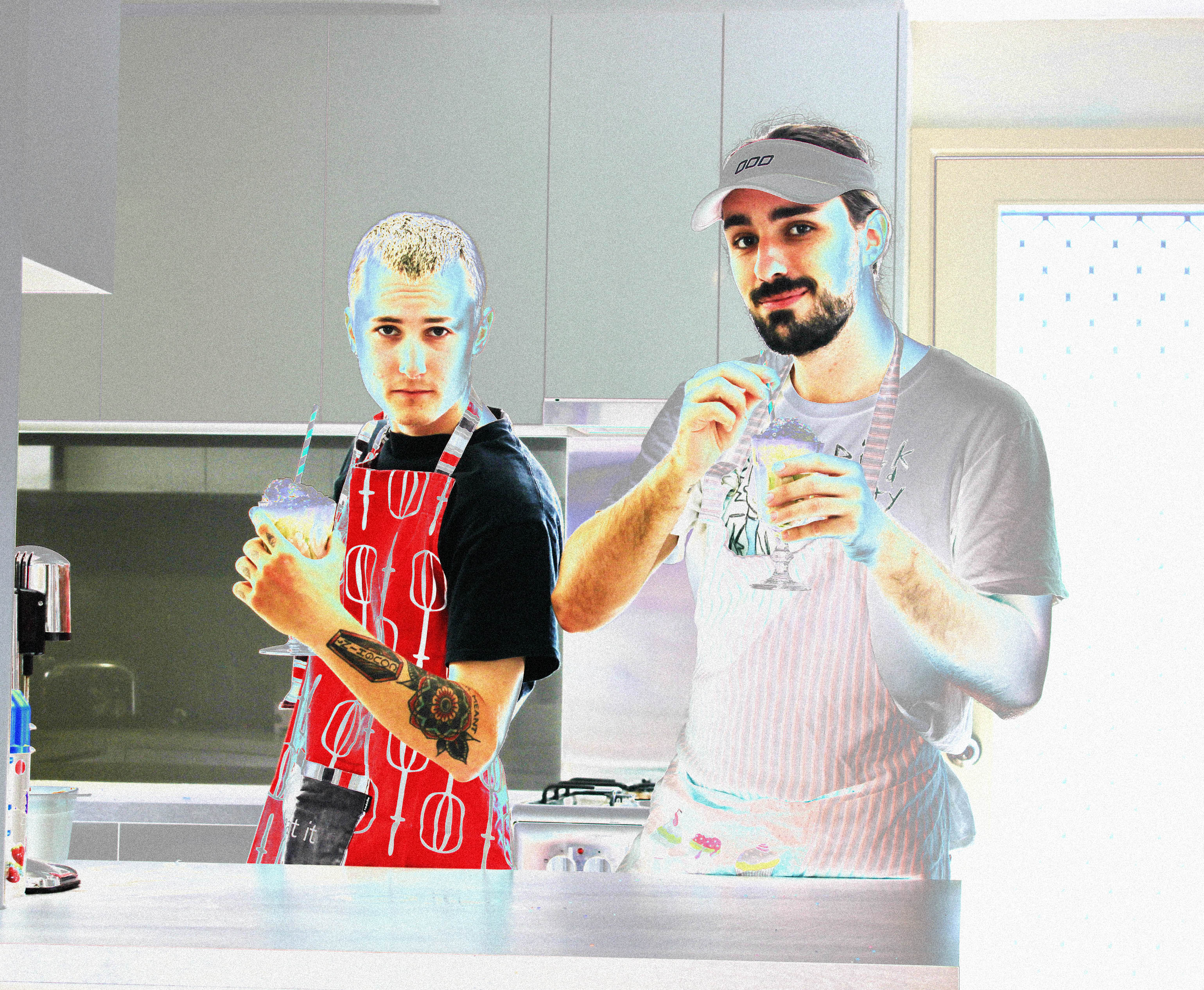 Is it too early to call CAKES a supergroup? If you run in the right circles, perhaps not. The Gold Coast duo are fresh out of the oven and ready to tear the skin off the music scene. Comprising of members from Wren Klauf and the Keepaways, CAKES is a true embodiment of the duo's power to experiment with post-punk.
Break My Mode, CAKES' debut single, is, by all means of the word, heavy—electrifying, goosebumps-popping guitar tones that alert but don't signify the end.
Ill is the second gut-busting tune CAKES hit the scene running with—a track that continues to evolve and build upon itself until its thrashing conclusion. Prepare those frontal lobes for some serious head banging to Ill as it crashes, burns and erupts your ear holes.
Tomorrow, CAKES will be releasing their two singles onto freshly pressed wax—that's right, a 7″ of Ill and Break My Mode will be hitting the band's live shows with the remaining stock arriving on their digital store HERE. The double A-side single will be hot ticket item when CAKES make the big time—why not get in early when they're hot and freshly baked.
CAKES will be performing two very loud and brazen live shows this month—one in Brisbane for the 7″ launch with Hawkmoon, Electric Zebra and Meat Bandit; the other as part of the Dead of Winter Gold Coast afterparty. Scope the details below.
CAKES Live Dates
SAT 22 JULY
The Bearded Lady, Brisbane
SUN 30 JULY
Miami Shark Bar, Gold Coast