Live Review: CAKES @ The Bearded Lady – 22.07.2016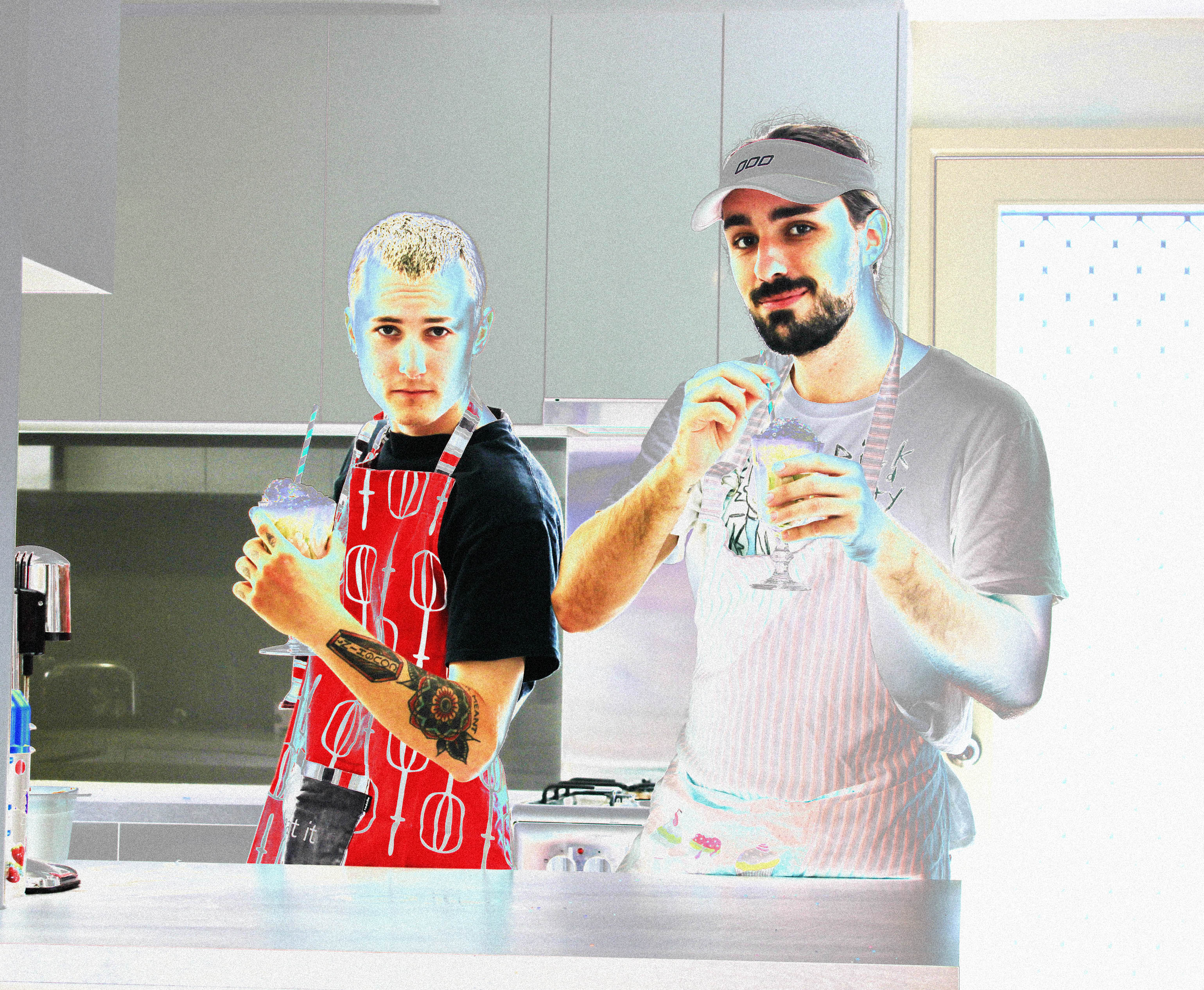 The excitement and danger in playing as a two-piece band would seem to be increased accountability—if someone screws up, everyone's going to notice. This doesn't seem to be a problem for CAKES, as they performed an astoundingly tight and exciting set last Saturday night for their 7″ record launch.
For such a new band, it's evident these two practice a lot, although it may also help that this is not their first project. Vocalist/guitarist Jake (of the Keepaways) was backed by a wall of amps, hollering and crooning whilst blasting the audience with an endless barrage of punchy riffs. Most songs took unexpected twists and turns thanks to the rhythmic talents of drummer, Sam (of Wren Klauf), lending a math-rock feel to the bands undeniably heavy groove.
With some songs stretched to the 6-or-7-minute mark, propelled by shifting time signatures and effect-laden guitar work, CAKES even ventured into progressive rock territory. Despite the hard punk edge to many of their tracks, the band keeps you engaged by delivering solid hooks. Singles Ill, and Break My Mode have the crowd shouting along whilst thrashing against the stage. Even when the drum kit started to drift across the stage, away from Sam's pummelling, the guys didn't miss a beat.
CAKES are expanding on what a two-piece can do by pulling influences from a multitude of genres, and wrapping it up in a well rehearsed package, with plenty of stage presence to spare.