Ball Park Music Start 2018 With A 'Good Mood'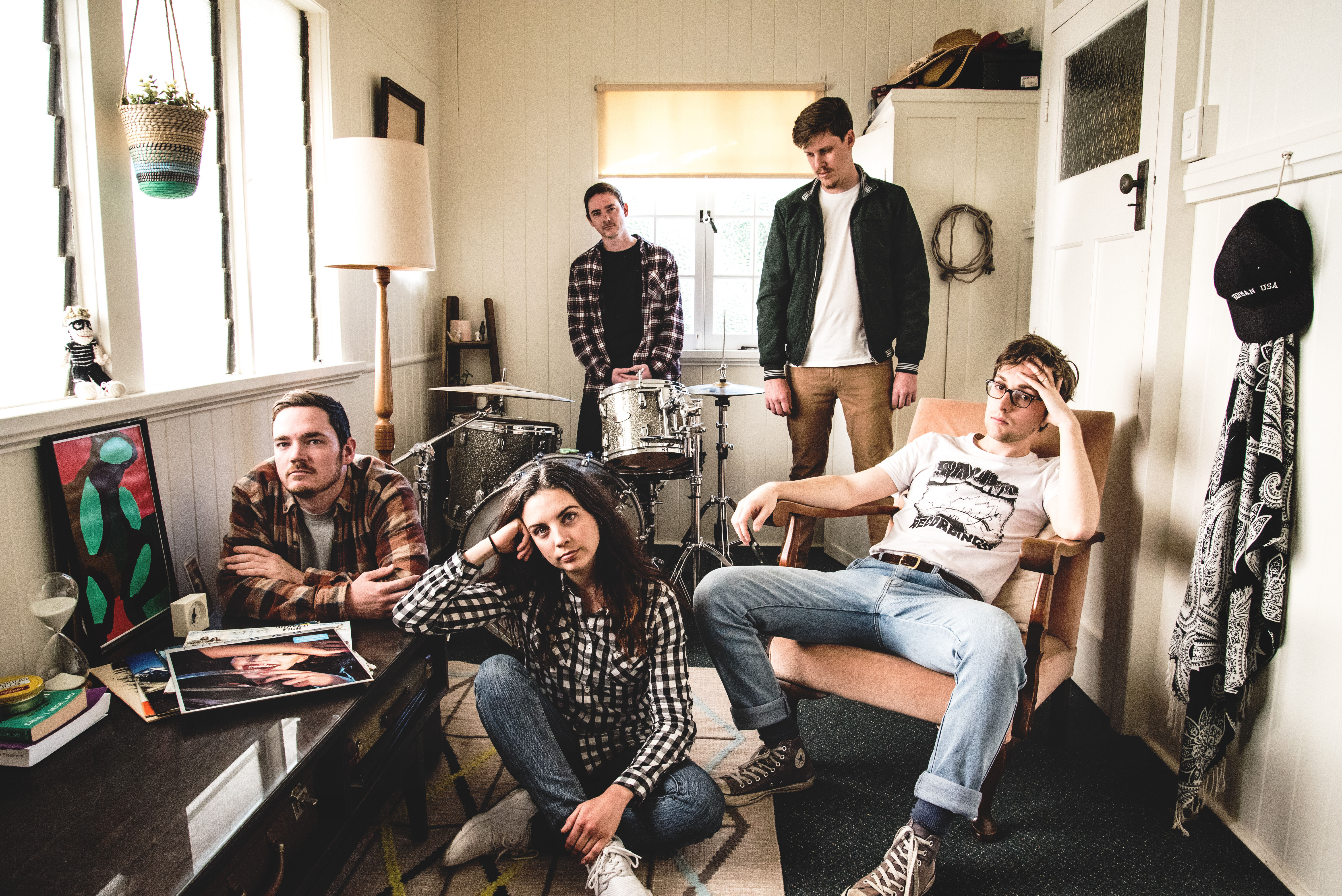 Brisbane disciples, Ball Park Music, have a special news drop for their fans today. Following on from their return single, Exactly How You Are, the five-piece have now detailed the album in which that single will be ripped from.
Ball Park Music's latest long-player is titled 'GOOD MOOD' and will arrive on digital and physical shelves 23 February via Stop Start. It follows their string of increasingly amazing albums, such as 2016's 'Every Night The Same Dream' which peaked at #3 on the ARIA charts. The new album was recorded in the smoky streets of Brisbane and produced by Paul McKercher. The artwork has also been released and depicts a rearing horse in a suburban carpark. Frontman Sam Cromack likens it to the album's title perfectly, explaining:
"I basically got obsessed with images of horses rearing. It's such a powerful look. We thought it'd make for an amazing cover. We had the idea to shoot it out the front of our studio. It's such an industrial shit-hole and we knew it would look wild. The whole concept just seemed so ridiculous. It went hand-in-hand with the album title and I knew in my heart it would be excellent if we could pull it off. We finally met our rider, Mindy. She was amazing to work with. Such a horse-whispering rebel. She came in with her horse Teddy and they absolutely nailed it. I was so proud of Dean from the band for shooting that photograph too. The whole experience was a dream," revels Cromack.
The band will be on tour from December including a run of festival dates—Festival of the Sun, Party in the Paddock and NYE on the Hill—and their own headline tour in February next year. The run will include a three-night stint in their hometown of Brisbane with an all-ages show at the Zoo. These shows will be behind 'GOOD MOOD'.
Scope the full list of dates below. All headline shows will be supported by Ali Barter and Hatchie.
Ball Park Music Live Dates
FRI 8 DEC
Festival of the Sun, Port Macquarie
SUN 31 DEC
NYE On The Hill, Melbourne
SAT 10 FEB
Party in the Paddock, Tasmania
FRI 23 FEB
The Tivoli, Brisbane
SAT 24 FEB
The Zoo, Brisbane
SUN 25 FEB
The Tivoli, Brisbane
THURS 1 MAR
The Gov, Adelaide
FRI 2 MAR
The Forum, Melbourne
SUN 4 MAR
Badlands Carpark, Perth
FRI 9 MAR
Enmore Theatre, Sydney
TICKETS