Gaze Into Hatchie's Otherworldly Mind On 'Sure'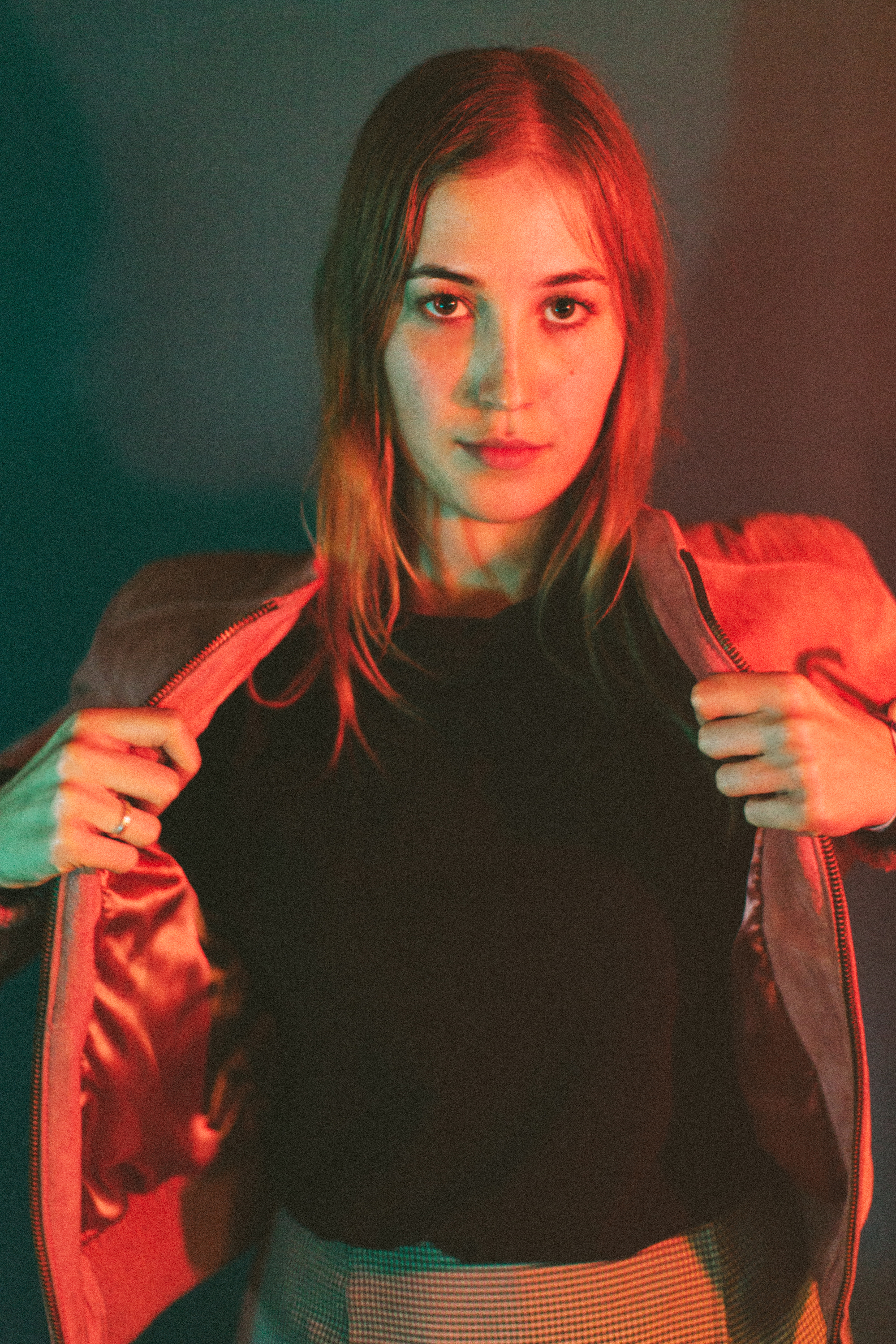 Following on the unequivocally brilliant of breakout tune, Try, Hatchie has made good on her follow up with her breezy and clever sun-soacked indie-rock with Sure.
Alongside the release of the amazing new single, Hatchie has also announced her partnership with record label, IV League and the news of her debut EP dropping in early 2018.
Dreamy in delivery, galactic in proportion, Hatchie's Sure is a wide step into this young artist's cataclysmic mind—how she sees and hears the world. The layered and brooding guitars pulse of a gaze-influence and we're instructed to look beyond Hatchie's otherworldly view and take the time to inspect our surroundings. She strikes a perfect blend of shoegaze and pop, finely tuned for the world's stage.
For those unaware, Hatchie is the solo project of Harriette Pilbeam who, in the past, has played in such brilliant Brisbane bands as Go Violets (RIP) and Babaganouj. Hatchie is the young artist's first foray into unnerving and truly amazing indie-rock. Though she's been around for a few years, Sure is the first breath of fresh air.
"I feel like I'm only just beginning to really assert myself in the world and the Hatchie project has forced me to reassess and make so many positive changes. When I look back on this period of time, I think I'll see Hatchie as a huge evolutionary force in my life," offers Hatchie.
Digging the sounds of Sure? Keen to jump on the Hatchie bandwagon? Lucky for you she'll literally be playing shows everywhere from now until February of next year. That includes such massive shows at Festival of the Sun, the ARIA Awards and Laneway Festival showcase and national supports with Ball Park Music and the Temper Trap. That's not to mention she'll also be jetting to bloody Austin, Texas for SXSW!
Hatchie Live Dates
SAT 18 NOV
The Plot, Sydney
MON 20 NOV
Lansdowne Hotel, Sydney
WED 22 NOV
Metro Theatre, Sydney w/ The Temper Trap
THURS 23 NOV
The Croxton, Melbourne w/ The Temper Trap
THURS 7–SAT 9 DEC
Festival of the Sun, Port Macquarie
FRI 23 FEB
The Tivoli, Brisbane w/ Ball Park Music
SAT 24 FEB
The Zoo, Brisbane w/ Ball Park Music
THURS 1 MAR
The Gov, Adelaide w/ Ball Park Music
FRI 2 MAR
The Forum, Melbourne w/ Ball Park Music
SUN 4 MAR
Badlands Carpark, Perth w/ Ball Park Music
FRI 9 MAR
Enmore Theatre, Sydney w/ Ball Park Music
TICKETS