Barb Wire Dolls Unveil Intense Trippy & Nostalgic Video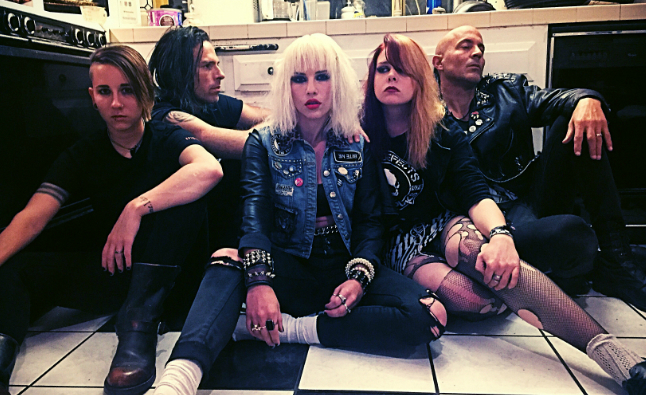 Straight outta the Mediterranean, Greek grunge rockers Barb Wire Dolls have dropped a fresh video for their hard-hitting single Drown. This is the first single to be released from their forthcoming sophomore album 'Desperate', which is sure to be full of edgy rock tracks and head-banging thrashers.
With frontwoman Isis Queen taking the reins with her commanding vocal style, Drown is a classic grunge track that reminds us rock'n' roll is well and truly alive. Driving Nirvana-esque guitar work partnered with some diverse drumming styles makes for a tune that would earn a place in a Tony Hawk Pro-Skater game soundtrack.
The music video for Drown can't easily be understood or explained, we're not really sure what's going on or if there's a story to be followed. There's a Californian beach vibe throughout, and due to some clever use of filters and colour it feels like something straight outta the 90s.
Despite having plenty of loving-life cutaways with clips of Barb Wire Dolls' crazy live show and Queen frolicking on the beach, the video also shows displays scenes of police trying to suppress a riot. It's a strange colourful video…
Last year Barb Wire Dolls' furious grunge style attracted the interest of the late music legend Lemmy Kilmister, who signed the group to his label Motörhead Music and helped them begin work on the upcoming album.
Barb Wire Dolls' sophomore album 'Desperate' is set to be released on Friday, 22nd of July.
Have a taste of what's to come by checking out the video for Drown below!