Big Bad Echo Drops New Loopy Double Single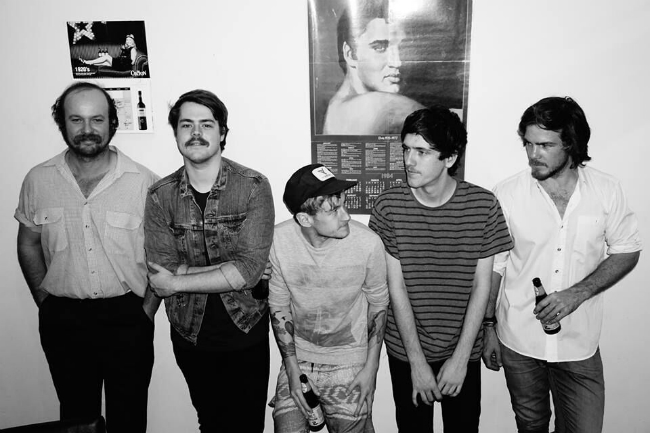 Brisbane rockers, and winners of 'Best 'Stache Crew 2016', Big Bad Echo have dropped their latest single History Repeating. The single has been broken into two parts, each with their own musical style that forms one thematic track.
The first part of the track, inventively titled 'Part 1', is reminiscent of late 90's British alt-rock artists who were experimenting with electronic sounds – Think Pulp's Common People, with its synthesiser-heavy intro. History Repeating, Part 1, pairs a repeating and distorted synth note with echoing vocals to give a psychedelic effect to this intro of the two part song.
History Repeating, Part 2 is more sonically interesting than its precursor. Fading in from the diminishing synth sounds of Part 1, the second section of the song immediately transforms into a post-punk track. Heavy effects are the name of the game for the guitar lines, both for the hypnotic rhythm, and the contrastingly shrieking lead. The drums are have been turned down, but are constantly thundering under the surface. This tom-work blends perfectly with a bass line that just doesn't want to sit still.
The track would be right at home in the cassette player of a teenager in 1986, fitting snuggly between The Cure and The Smiths. Vocally, frontman Mick Reddy is channelling his best Robert Smith impression, selling pained and dark emotional tones. However, at times the echo effects can give the effect that Reddy is chasing the microphone around the studio as he sings with intensity and at a whisper in the same bar.
The blending of this vocal style and a more modern take on post-punk would be familiar to anyone who has listened to City Calm Down or, even at a stretch, Gang of Youths.
History Repeating is the first (double) single the band has released since their EP 'It Takes a Big Dog to Weigh Down a Tonne', which they dropped in February.