BIGSOUND Announces Stacked 2018 Lineup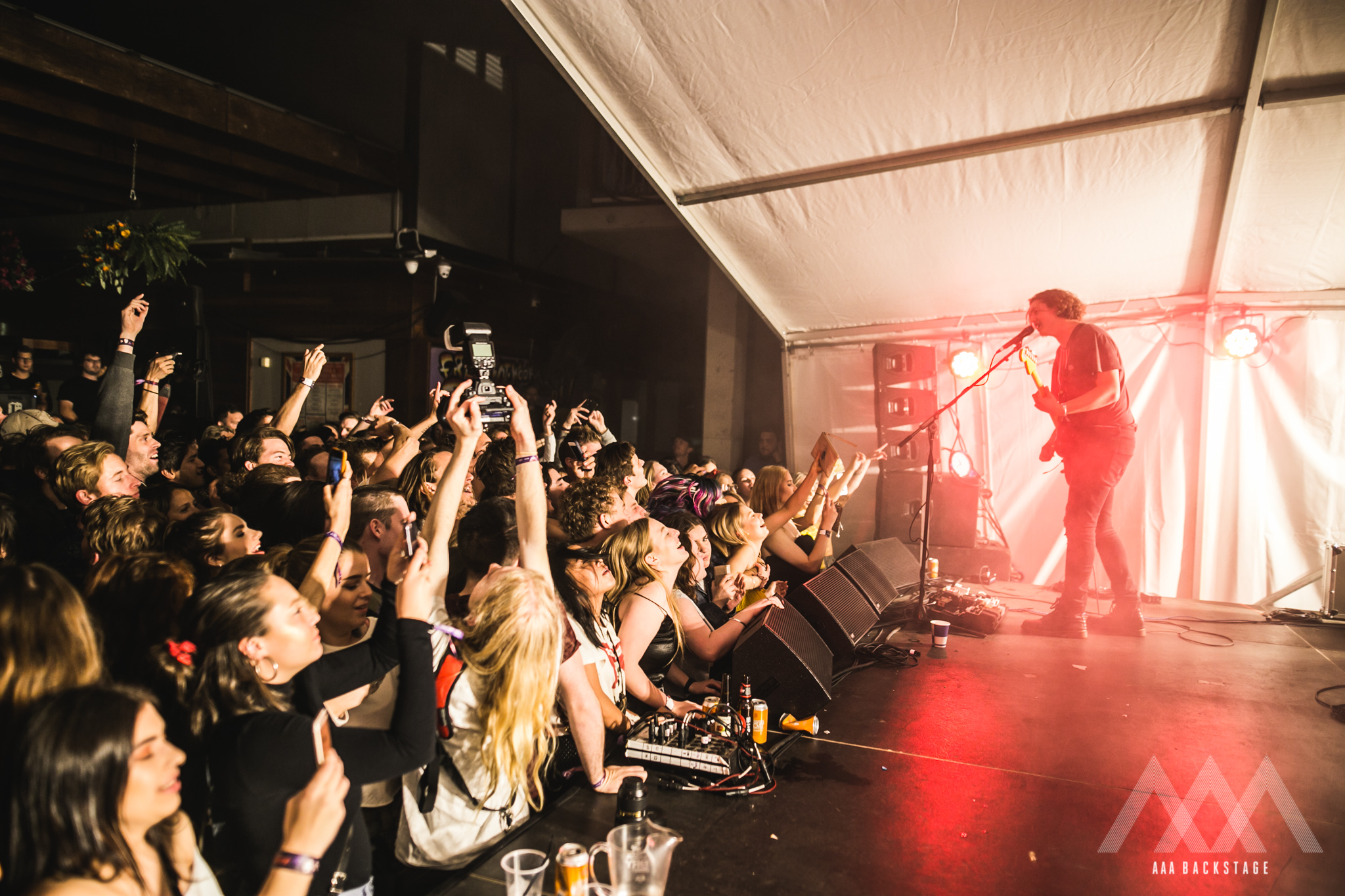 Years go by and the amount of words needed to describe BIGSOUND grows bigger. Announcing its first artist lineup for 2018, organisers have outlined some huge and uprising names heading to Fortitude Valley.
Hitting many venues across Brisbane's Fortitude Valley on September 4-7, BIGSOUND is the music industry's beast with a billion heads. Commonly known to break bands who are on the precipice of making the big time, the festival is a celebration for industry heads and punters alike to discover some new, homegrown talent invading your playlists very soon.
For, without a further ado, BIGSOUND 2018 will feature Two People, Blank Realm, CLYPSO, Elilish Gilligan, Eliott, Genesis Owusu, Voiid, Moaning Lisa, Paces and Good Doogs just to name a very small portion. As always, BIGSOUND has a vast lineup incorporating all tastes and genres.
Earlier this year, organisers announced some changes to BIGSOUND's format. The biggest change of all is putting the attendees in the front lines of the conversation during BIGSOUND's conferences. While you'll still get to hear from the some of the country's biggest tastemakers and innovators of the music industry, a new forum-style conversation will be introduced—designed to bring more people together through discussion.
BIGSOUND is also bringing in a new "call-in" culture, as they put it—an initiative to welcome people of all walks of life and contribute to the annual celebration of music. This inclusivity will also come in the way of an importance towards the First Nations people of the Australian music industry. BIGSOUND 2018 will open with a welcome event on Tuesday afternoon which will put Indigenous music front and centre of the BIGSOUND experience. Organisers hope this initiative will unify the music industry.
BIGSOUND tickets are also on sale now. For more information on the event, visit their official website HERE.
BIGSOUND 2018 Lineup Announcement
A. Swayze & The Ghosts
Adrian Eagle
Alice Skye
ARSE
Arteries
Asha Jefferies
Bin Juice
Blank Realm
Bugs
Butterfingers
Cable Ties
Cast Down
CLYPSO
Cry Club
CXLOE
DEAN FOREVER
Dreller
Eat Your Heart Out
Eilish Gilligan
Eliott
Elizabeth
Ella Hooper
Emma Anglesey
Estere
Gabriella Cohen
Genesis Owusu
Georgia Mulligan
Good Doogs
GRAACE
Gravemind
Greta Stanley
Hachiku
Hazlett
Hobsons Bay Coast Guard
Imogen Clark
James Wright Trio
JEFFE
KAIIT
Kaitlin Keegan
KIAN
Kota Banks
Kult Kyss
Kwame
MANE
Miss June
Moaning Lisa
MOOKHI
Oh Pep!
Olympia
Paces
Pink Matter
Pool Shop
Rachel Maria Cox
RAT!hammock
Riley Pearce
Ruby Gilbert
Samsaruh
Sleep Talk
Slowly Slowly
Stevie Jean
Sumner
Sunscreen
sweater curse
SŸDE
T$oko
Tape/Off
The Chats
The Merindas
TOTTY
Triple One
Two People
Tyne-James Organ
Voiid
Wax Chattels
yú yī