Boysnlove Take Us BTS Of Their New Music Video For 'Honeymoon Diver'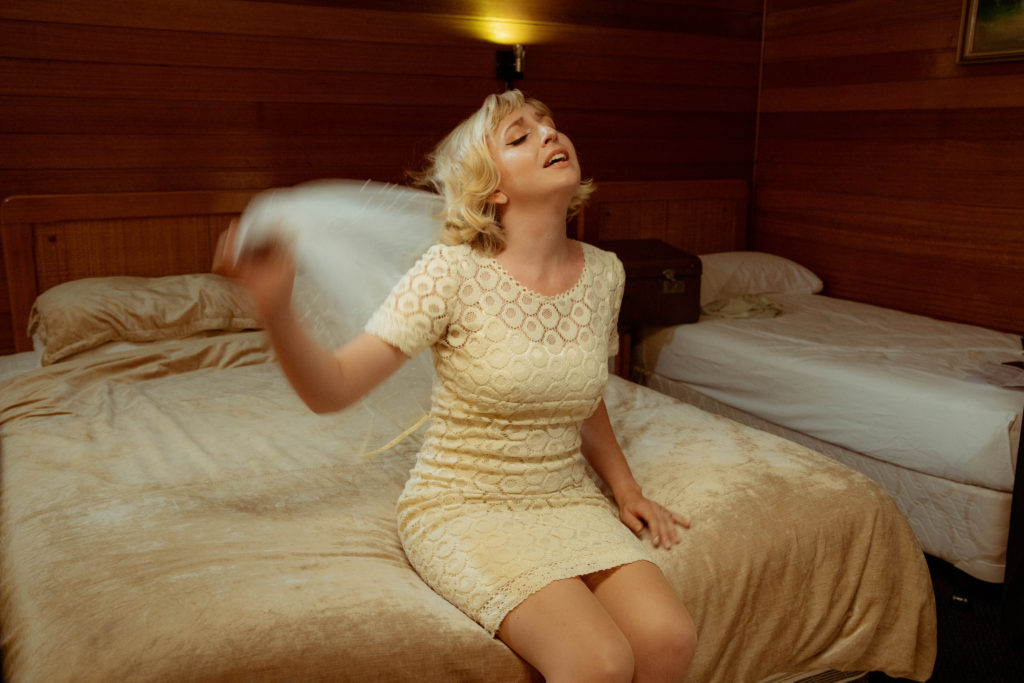 Today we've got an exclusive look behind the scenes of the music video for BoysnLove's new single 'Honeymoon Diver'.
The 4-piece are quickly emerging as ones to watch, having shared stages with Middle Kids & Tyne-James Organ and landed rotation on triple j Unearthed, FBi Radio & SYN for their previous singles. Their emotional & raw style of indie-pop/rock teamed with poignant lyrics is bound to capture the hearts of fans of Julia Jacklin, Stella Donnelly and Soccer Mommy.
RELATED: Ivey Share Their Top 5 Euphoric Break-Up Songs
The emotive new single was produced by Blain Cullen (Julia Jacklin, Dominic Breen) and mastered by Andrew Edgson (Matt Corby, Vance Joy), artfully displaying the delicate & fraught vocals of singer/songwriter Annie-Rose Collis. 'Honeymoon Diver' was inspired by the harrowing true story of Tina Watson's death- the tale of a woman drowned by her husband on their honeymoon.
Directed by Molly Haddon (Sydney Film Festival), the accompanying music video sees Annie playing out a murder mystery of her own. Read below as she takes us behind the scenes on the set of the music video: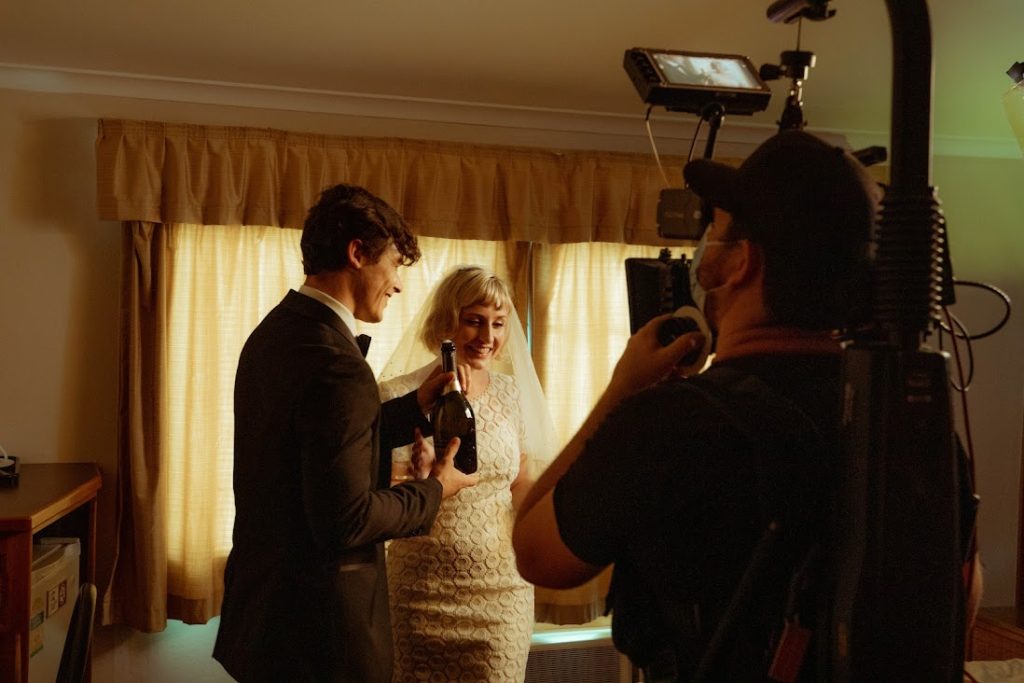 This was my first time working with an actor – Adam Golledge, the groom was just incredible. He gave me acting course 101 in 5 minutes, I just followed his lead, and he made everything look so natural! Especially here, when the champagne bottle exploded onto the floor, I reacted so badly! And looked at the crew, but Adam made it work, acted like it was all part of the plan, it was really amazing to work with someone who knows what to do! Couldn't have gotten through the day without him.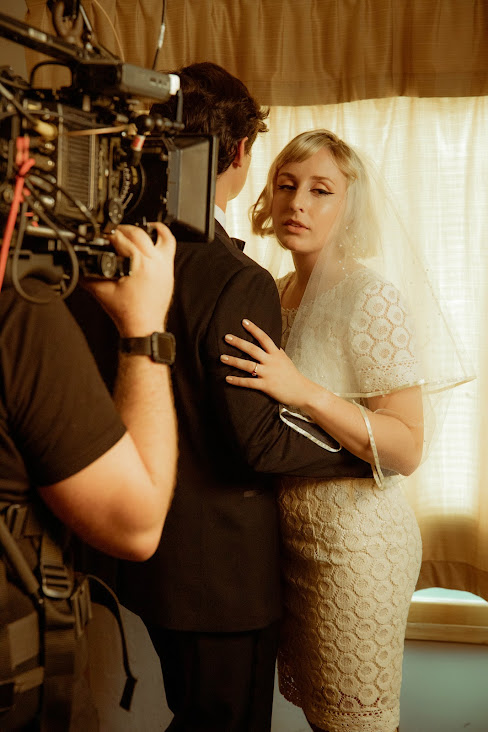 For me, again it was my first time acting, and my first time meeting Andy, so it was kind of hilarious to be immediately married to a stranger, it was a little bit MAFSy I must say, but with a more brutal ending… I remember just trying not to be nervous, and to just look comfortable. I think I found a new degree of appreciation for actors, for sure.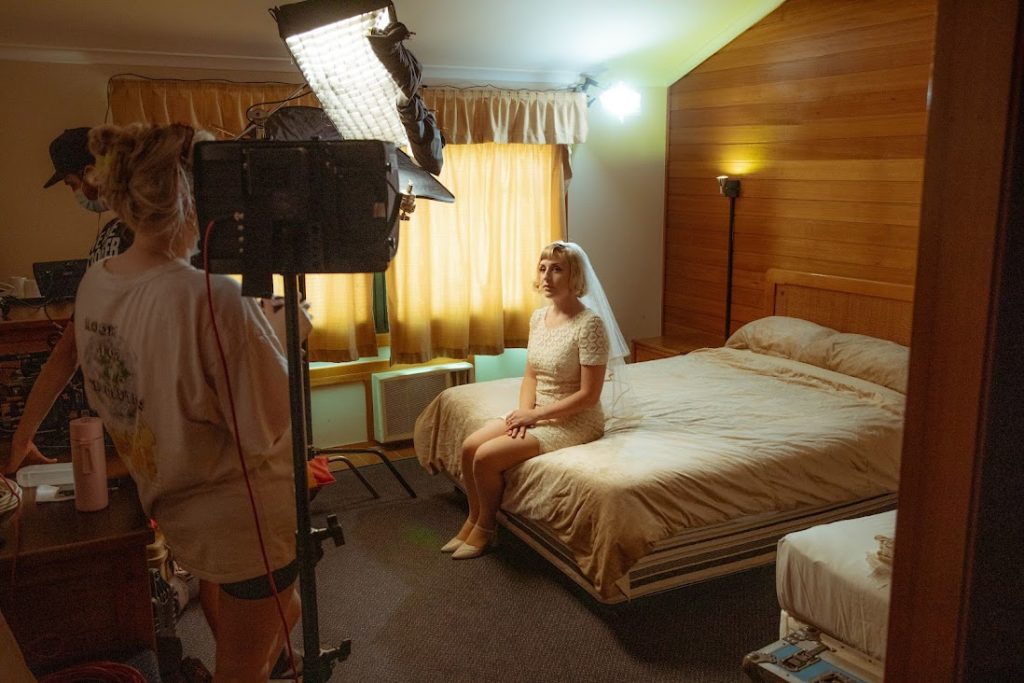 This shot was taken as soon as we got to the motel, and I sat in that spot for a couple of hours. It's really the shot of the day for me, I love that the video always comes back to me in this spot, there's something so sad about it, and the day really hinged on this performance, was I going to be sad or angry or a bit wild. Some people say I look like I've really lost the plot, and the performance in these shots however you interpret them I think tells you a lot about who you think this woman is, what her back story is, what her intentions really are, what went wrong?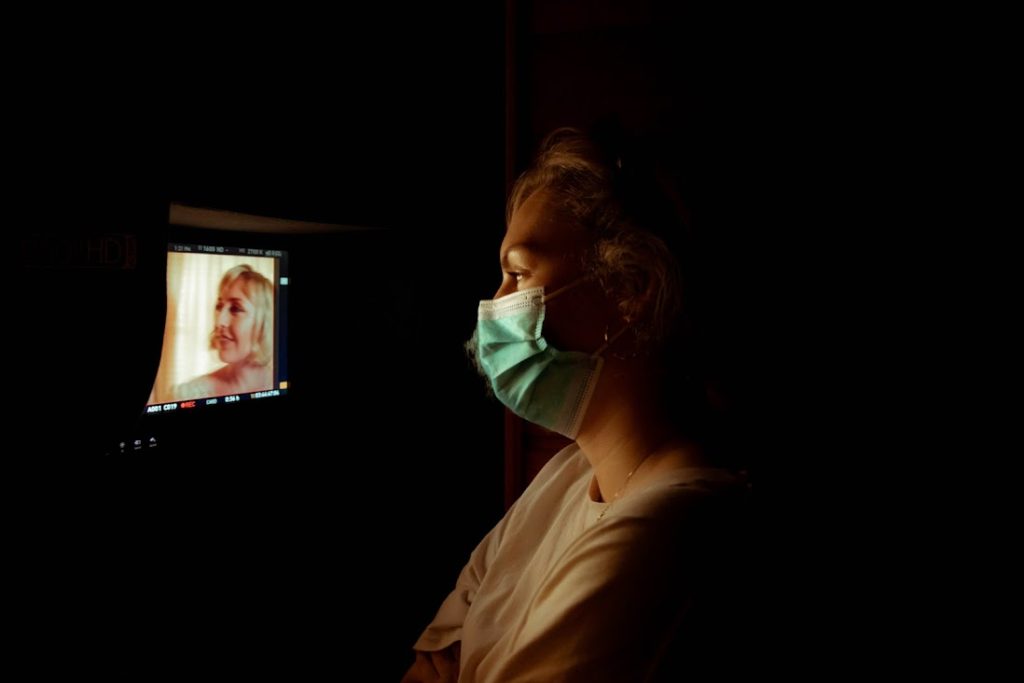 I love this shot. Molly Haddon, the director, was so attentive. The shoot went for about 11 hours, and she didn't miss a beat. She had a real vision and she made it happen. I love this image because she looks so peaceful and reflective, but little do you know, on set she was yelling at me the whole time! She urged me throughout the shoot to be more like Celine Dion and reminded me of exes and bad memories to make me cry! But, all because she knew what she wanted in the shot and how to get it. So much respect for this woman.
Listen to the single & watch the music video for 'Honeymoon Diver' out now!