Camp Cope Announce Short East Coast Tour Ahead Of Split 7″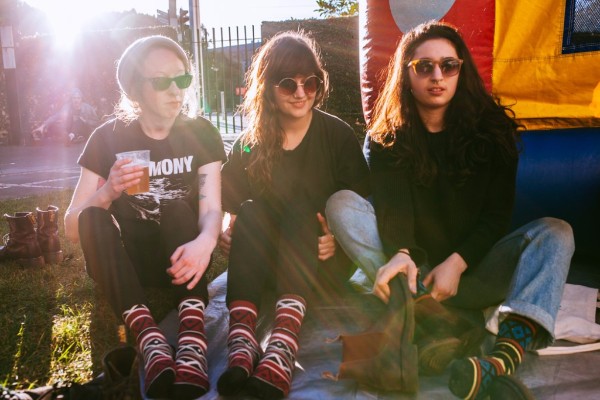 Melbourne's hottest emerging all-girl punk trio Camp Cope are once again hitting the road, this time in support of their upcoming Split 7" with Cayetana.
The 3-piece have been hot on the lips of Aussie tastemakers since the release of their self-titled album back in April last year, which featured the yelly-but-charming pub-rock anthems Jet Fuel Can't Melt Steel Beams and Lost (Season One).
The trio should be in good nick for the short tour as they're gearing up for massive sets at Laneway Festival and freshly coming off two sold-out shows supporting American angsty rock heroes Modern Baseball.
Their upcoming Split 7″ release with Americans Cayetana on the 20th of January features their latest single Keep Growing on Side A and a new re-work of their frontwoman Georgia Maq's solo tune Footscray Station.
Camp Cope will be taking fellow Melbourne punks Cable Ties along for the road trip, who are known for taking the 3-minute punk burner and stretch it past breaking point.
Check out our review of Camp Cope's debut album HERE and the full Laneway Festival Lineup HERE
Camp Cope East Coast Tour
supported by Cable Ties
THURS 16 FEB
Brisbane Hotel, Hobart
FRI 17 FEB
Grace Emily Hotel, Adelaide
SUN 26 FEB
*NGV, Melbourne (All Ages + FREE)
FRI 3 MARCH
Newtown Social Club, Sydney
SAT 4 MARCH
*House Show, Newcastle
Get Tickets HERE
*Cable Ties not appearing