Clea Delivers A Dose Of Sweet 'Sugar' With New Track And Video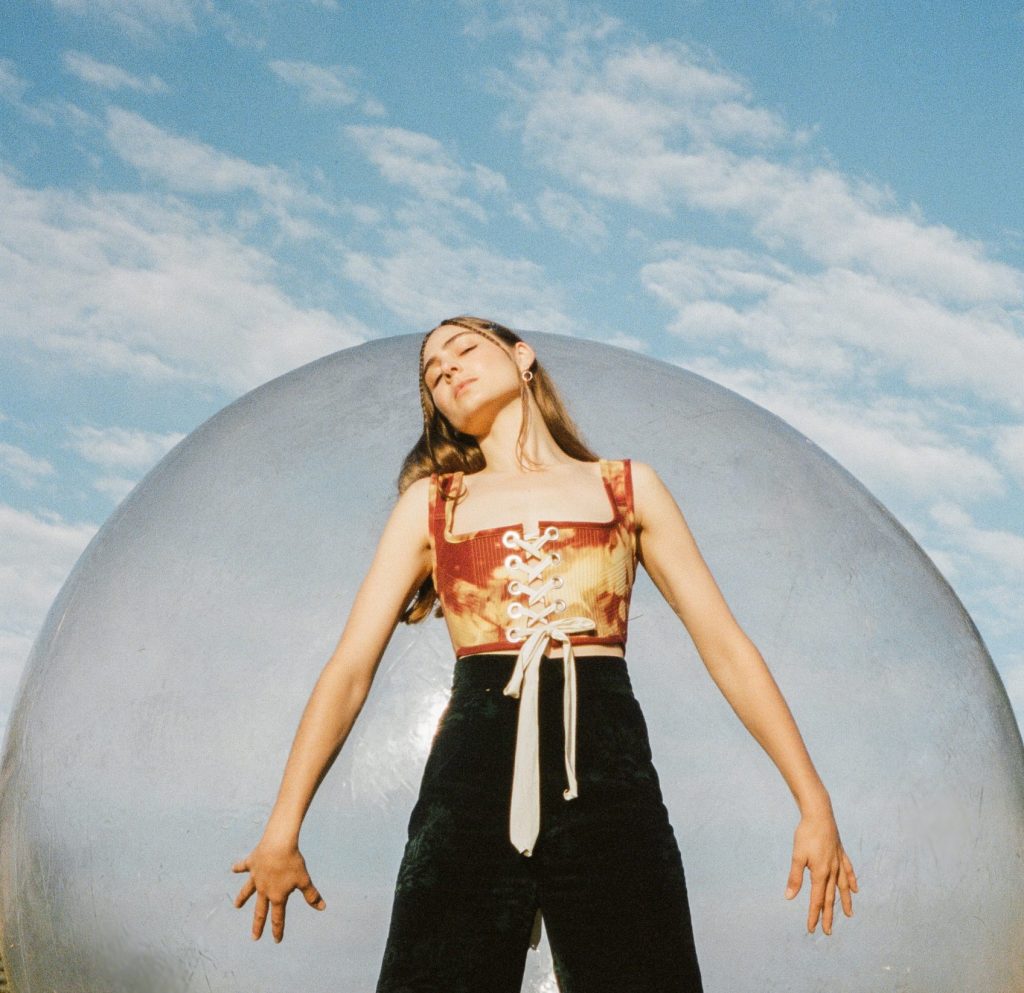 Queensland singer-songwriter Clea has revealed her sweet new track 'Sugar' and the accompanying cinematic video.
Emerging only a few years ago, Clea released a small catalogue of music before really making a name for herself with debut album 'Vermillion'- with star track 'Dreaming' receiving wide acclaim and earning the title of 2019 Song of the Year from Queensland Music Awards. Since then, Clea has continued her upward journey, performing a lustrous rendition of Mark Ronson's 'Nothing Breaks Like A Heart' for Triple J's Like A Version. Drawing inspiration from artists such as Japanese Breakfast, Leonard Cohen and Alvvays, Clea creates euphoric sounds that are truly her own.
'Sugar' was crafted during the Australian bushfires in early 2020, when Clea was dealing with feelings of hopelessness and dread as the destructive inferno engulfed the country. Struck by the reality of a planet in turmoil, she expressed her deep sadness for humanity's inability to recognise an issue until it's too late, "It saddens me deeply that it takes for the country to burn and our chests to fill with smoke to start to take seriously the issue of climate change and the great stress humans place on this incredible earth. The world is in great pain and the systems in place have failed us, true change is crucial otherwise we can literally kiss it all goodbye."
RELATED: NAOMI KEYTE'S HEART CATCHING SINGLE 'TRAVELLING WOMAN'. READ HERE
Captured and directed by Jack Birtles, the 'Sugar' music video focuses on the four elements of the natural world, set upon a background of Australia's beloved landscape. Clea's soothing vocals begin to cast a spell just moments into the track, with visuals of the Scenic Rim's rolling hills enhancing the atmospheric effect. The emotive lyrics of 'Sugar' are enriched by the simple aesthetic of the video, recorded on 16mm film with aspects of Super 8, that allows her voice and message to take the spotlight.
Check out 'Sugar' now and keep an eye on Clea for more sweet stuff, including a sophomore album coming soon!