Condiment-Rock Cuties Chutney Reveal Their Delicious Debut EP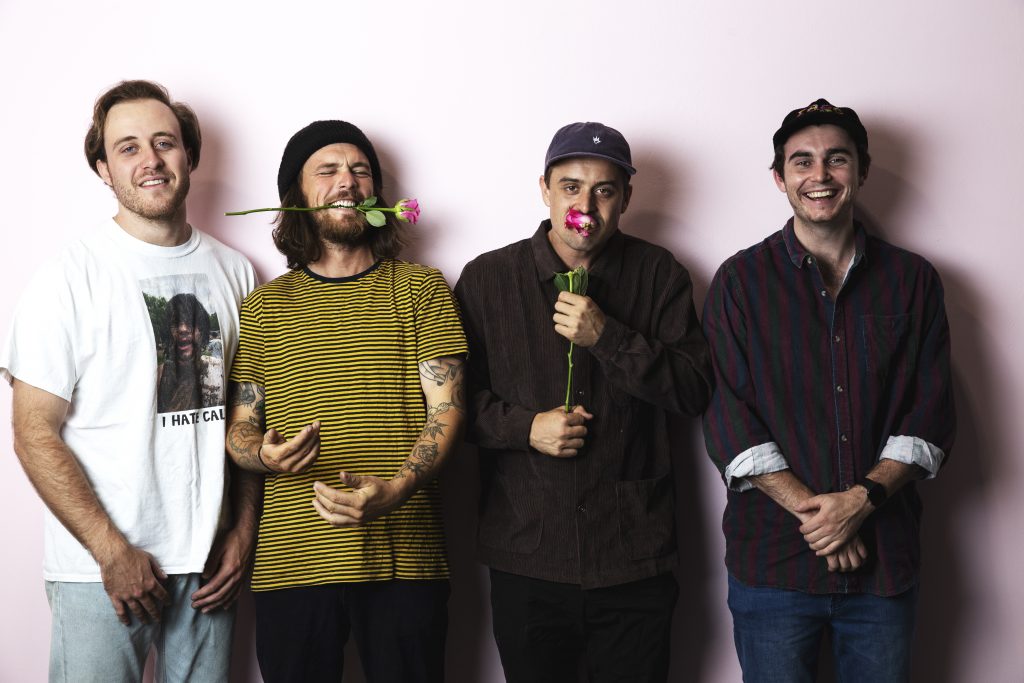 Gold Coast band Chutney has recently delivered five generous servings of indie-rock wrapped up in a neat little package- their self-titled debut EP 'Chutney'.
Formed in late 2019, the band includes members from established local acts Augusta, Hot Coffee and the Stingin' Rogers. These guys quickly got to work establishing themselves in the local gig scene, performing lively shows that impressed audiences and garnered a following from the get-go. They create naughties-influenced indie-rock that's sure to be a hit with fans of early Arctic Monkeys and Catfish & The Bottlemen.
RELATED: LATENIGHT HONEYMOON LAMENT THEIR STOLEN SUMMER IN LATEST TRACK. READ HERE
In this EP Chutney's confessional lyrics are brought to life by the minimalistic, grungey vocals reminiscent of Alex Turner. The group live up to their signature sleepy, coastal vibe with tracks 'Consolation Prize' and 'Sleep With Me'. They then give us a taste of their more energetic side with 'Genie's Lamp' & 'Outcast'- the latter of which we're particularly fond of due to its seriously catchy guitars. Both tracks are carried by dancing riffs and crashing drums, culminating in evocative, peak indie-rock-core tunes. Finally, rounding off the EP is lead single 'Adelaide', which we personally consider the best of the bunch. Filled with mellow drums, drearily sincere vocals and an irresistibly meandering pace, this song is sure to find itself a spot in your current playlist.
Check out the EP now and keep your eyes peeled for live shows on the near horizon!