Confidence Man Announce Debut Album; Share Sassy New Track 'Don't You Know I'm In A Band'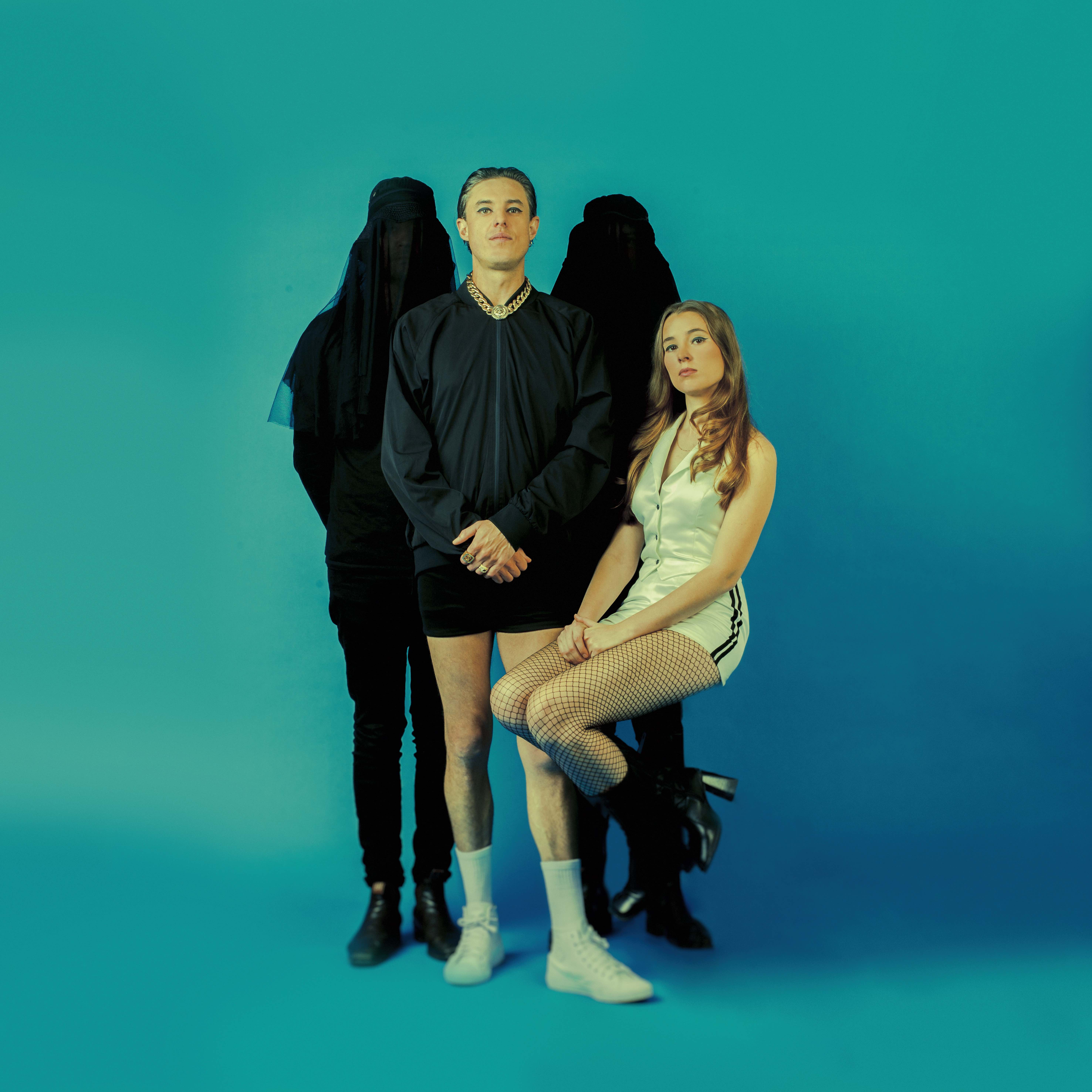 The uphill ride for Confidence Man continues to spike even higher. The four-piece, hailing from Brisbane, have a huge news drop in the form of a new single, debut album and huge world tour with an extensive Australian schedule.
If you're unfamiliar with a video game called 'Jet Set Radio Future' or its soundtrack, please look both these things up right now. As Confidence Man's new power pop tune channels the delight and astonishing musical capacities that made me dance, smile and move from 'Jet Set Radio Future'. Sassy as ever with a beat that just won't quit, Confidence Man improve on their groove aesthetics with the group's other frontman, Sugar Bones, taking lead on this track.
Along with this epic new single, Confidence Man have also announced their debut album, 'Confident Music For Confident People'. Spanning 11 tracks, the debut body of work for the group is a contemporary and methodical look at 21st century dance and electronic apathies. The record features previous bangers, Boyfriend, Bubblegum and Better Sit Down Boy. It's all consuming music that's designed to be a full body experience and will release worldwide Friday 13 April.
Additionally, the group will be on tour for basically the remainder of 2018. With some extensive worldwide dates planned, Confidence Man will kick things all off in Australia with four headline shows in Brisbane, Sydney, Perth and Melbourne as well as appearances at huge festivals such as Groovin the Moo, Bleach* Festival and Bassinthegrasss.
Confidence Man will be touching every corner of the country this March, April and May. See their full tour itinerary below and stream their funky new one, Don't You Know I'm In A Band.
Confidence Man Live Dates
SAT 10 MAR
The Dock, Fremantle
SAT 7 APR
Bleach* Festival, Gold Coast
FRI 27 APR
Groovin The Moo, Wayville
SAT 28 APR
Groovin The Moo, Maitland
SUN 29 APR
Groovin The Moo, Canberra
SAT 5 MAY
Groovin The Moo, Bendigo
FRI 4 MAY
The Triffid, Brisbane
SUN 6 MAY
Groovin The Moo, Townsville
FRI 11 MAY
The Capitol, Perth
SAT 12 MAY
Groovin The Moo, Bunbury
FRI 18 MAY
Metro Theatre, Sydney
SAT 19 MAY
Bassinthegrass, Darwin
SUN 20 MAY
170 Russell, Melbourne
TICKETS