Crooked Colours Bring The Festival Vibes On Their Latest Single, 'Feel It'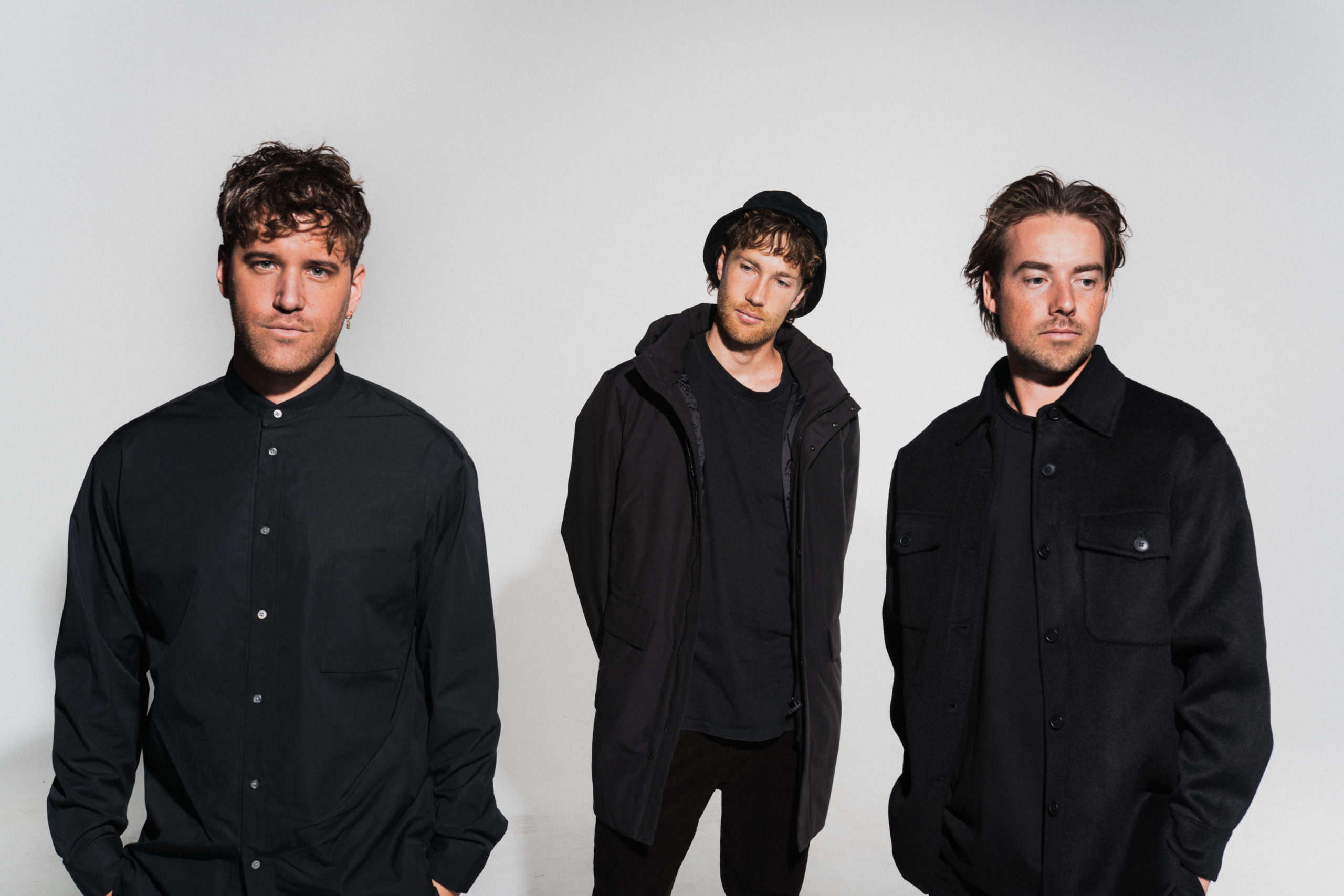 West Australian powerhouse dance-trio, Crooked Colours returned this week with their first single of 2022, Feel It. It's the next step towards their third studio album which (we hope) is due out very soon.
Feel It comes with all the classic sounds that we've come to know of Crooked Colours, a fusion of jungle style percussion, rolling beats, deep bass movement and a nostalgic vocal offering. When first presented to our office we gave it a spin and my colleague said to me 'man this one is gonna go off in a festival tent'. It has a huge moment where you can visualize how wild it will be live.
RELATED: YAAK Teams Up With Mizuki For The Dream Single, 'Breathe'
"This is a song that was created in the U.S. on one of our first writing trips together, realising the work it took into being fortunate in this position but still wanting more from our career," Phil Slabber of Crooked Colours shares. "Realising that you can always do better if that is detrimental or not. This song encompasses a lot of hard work but at the same time the pursuit of something better."
To coincide with the release the band have announced a huge Australian and NZ tour stopping over in the major capitals throughout July, August and September.
CROOKED COLOURS: AUSTRALIA & NEW ZEALAND TOUR
Supported by Pacific Avenue & Kinder
For more info, visti:  https://www.crookedcoloursmusic.com/
Pre-sale: 1pm AEST Thursday 12th May
General on-sale: 1pm AEST Friday 13th May
THURS 28TH JULY, MEOW, WELLINGTON NZ
FRI 29TH JULY, TUNING FORK, AUCKLAND NZ (ALL AGES)
SAT 30TH JULY, STUDIO, AUCKLAND NZ
FRI 19 AUG, FREMANTLE ARTS CENTRE, FREMANTLE WA
FRI 02 SEP, FORTITUDE MUSIC HALL, BRISBANE QLD
SAT 03 SEP, HINDLEY STREET MUSIC HALL, ADELAIDE SA
FRI 09 SEP, MARGARET COURT ARENA, MELBOURNE VIC
SAT 10 SEP, HORDERN PAVILION, SYDNEY NSW
Crooked Colours epic new single, Feel It is available now, everywhere via our good pals at Sweat It Out.