Step Into DIET's Alternate Universe On 'Danny Boy'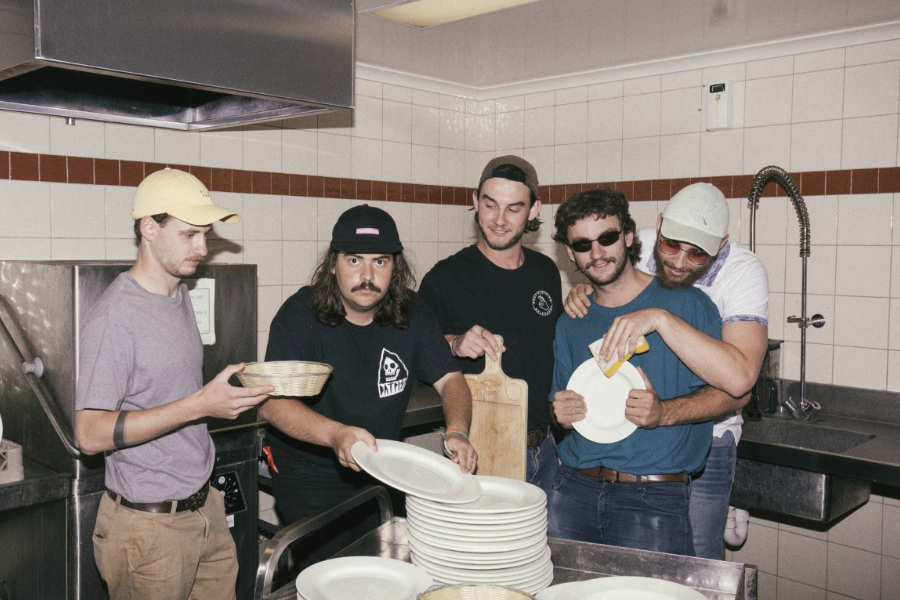 What started out as a fan favourite at live shows, Melbourne' DIET. have finally decided to release Danny Boy and they've given it a charming, animated spin with its video.
DIET. sure know how to write a tune and rally up their fans. Last year, they wrote Clothes Off—an ode to streaking—and the subtle love track of Take Me. Danny Boy, on the other hand, cleans and hones the band's core talents—the strongest of those being the daring use of the synthesiser. Wallowing in the background on the indie-rock frenzy, the synth line plays a quiet, yet central part to DIET.'s infectious belters.
Musically, DIET. have been everywhere, man. From jangle-pop to surf-rock and back, the Melbourne group know how to glue musical influences together. Danny Boy is easily their smoothest and more pure reinvention of the quartet's companionship.
For the video, the band worked with acclaimed producer Nicholas Griffith—whose pedigree includes Big White and Hightails. The animation style is simple, yet direct. It plays to DIET's stylistic avenue and portrays the band as bowling pins in the alternate universe of 'Danny's Bowl'. Griffith explained his motivation behind the video:
"I wanted to keep the hand drawn texture of my first video (see Bubblegum – Hightails), and combine it with the digital tweening giving the scenes cinematic smoothness and surreal, dream like movement," detailed Griffith.
DIET. have been on the road since the start of the month for the east coast Rare Finds tour. Now, NSW, VIC and SA readers, you lucky ducks, get DIET. all to yourself when they support British India for an extensive part of their current tour. Stream Lucky Boy below.
DIET. Live Dates
FRI 25 MAY
Waves Towradgi Beach Hotel, Wollongong
SAT 26 MAY
Narrabeen RSL, Narrabeen
FRI 8 JUNE
Sooki Lounge, Belgrave
SAT 9 JUNE
Karova Lounge, Ballarat
FRI 15 JUNE
170 Russell, Melbourne
SAT 16 JUNE
Barwon Club, Geelong
FRI 29 JUNE
Cambridge Hotel, Newcastle
SAT 30 JUNE
Oxford Art Factory, Sydney
FRI 6 JULY
The Gov, Adelaide