e4444e Bends Time & Space On Warped Single 'Streetlight (hide)'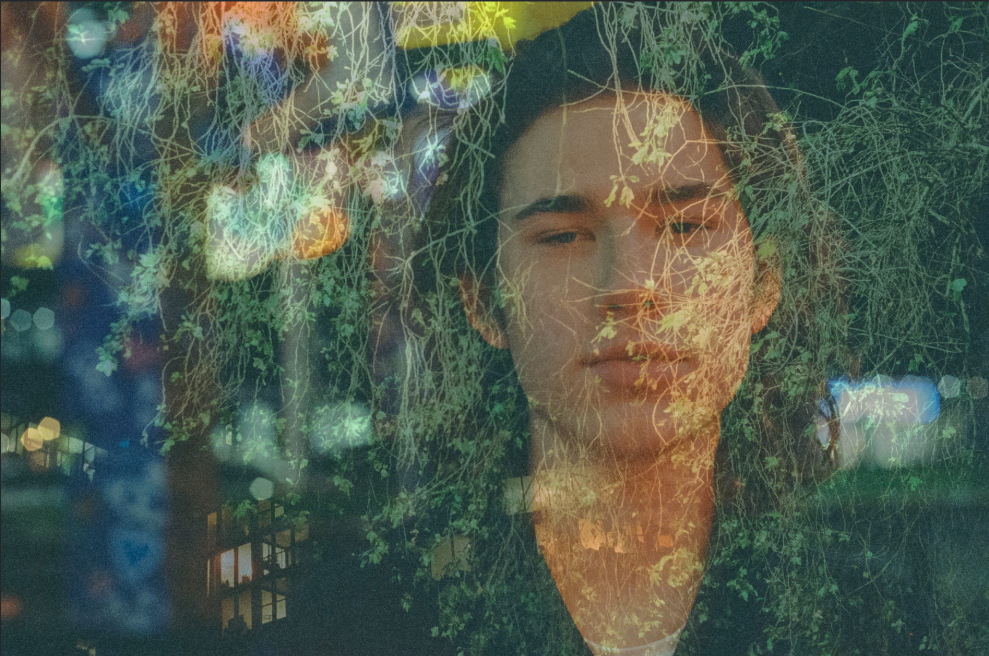 e4444e is the space between music. Exploring naturalistic sonics and pairing them with vivid, unheard soundscapes makes this young music maker so very intriguing. Coming off an impressive 2018, the producer and singer-songwriter has released his new track, Streetlight (hide).
Following last year's incredible 'Mr Dover and The Endless Rovers' EP, e4444e very quickly made a name for himself. The one-man act conjures early Animal Collective vibes, thanks to his heavily psychedelic and naturalistic approach to music making. His voice is just as much an instrument as his playground of synths, buzzes and bleeps.
Streetlight (hide) is a near-six-minute opus, which is standard for him coming off the amazing Meathooks and Golden Highways / Plovers from his EP of last year. Through that six-minutes, he doesn't stop exploring and moving the sound through unique patterns and melodies. He has a way of finding pure joy within psychedelic music coupled with his need to constantly experiment.
RELATED: Squaring Circles discuss anonymity, experimentation and introversion. Read more HERE.
Doubling down on his need to project pleasure through his music, e4444e—real name Romy Church—says his lyrics and music is vessel to vent his confusion about life.
"I think music gives you a chance to channel out all those feelings that kinda confuse you, whether they be ecstasy or some weird subconscious pulse. It's not always the lyrics that drive the song's meaning anyway," explains Church.
The artist has a knack for grouping his heavily textured music with collages of visuals. To him, it merely reinforces the emotional impact his music has. The accompanying video of Streetlight (hide) was filmed by David Lobb.
e4444e will be playing extensively through April and May. Scope the full list of dates below and stream Streetlight (hide).
e4444e Live Dates
SAT 27 APR
Thirroul Railway Hall, Thirroul
THURS 2 MAY
Sideway, Canberra
SUN 5 MAY
The Foundry, Brisbane
SAT 11 MAY
Grace Darling Basement, Melbourne
FRI 17 MAY
The Chippendale Hotel, Sydney
SAT 25 MAY
Newcastle Museum, Newcastle