Exhibitionist Makes Her Strongest Statement Yet On 'Vicious Love'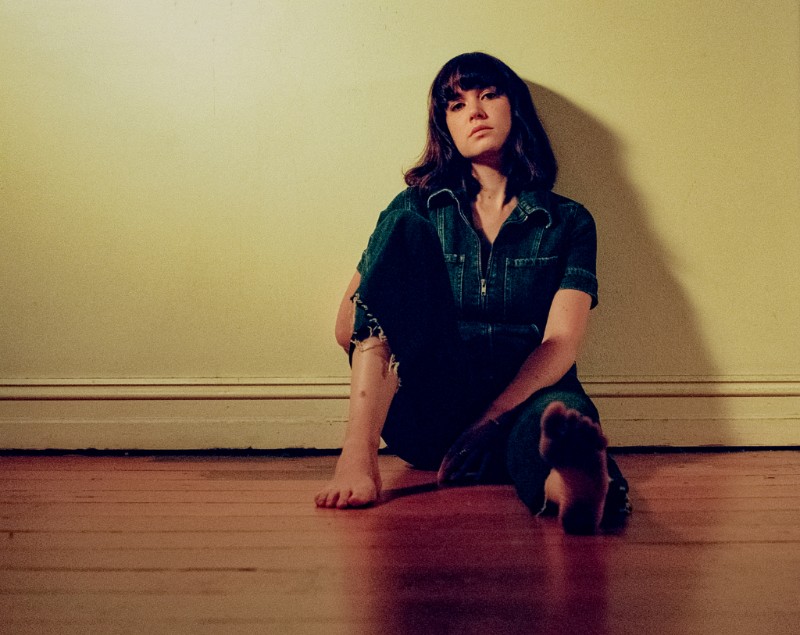 Exhibitionist—born Kirst Tickle—has always been on the precipice of pop extremities—teetering between synth-raged pop and avant-garde tendencies. On Vicious Love, her latest, the Sydney-based multi-instrumentalist takes her intrepid, brooding musicality to an entirely new level.
Vicious Love falls more in line with Truce—a standout from her debut EP earlier this year, 'Let Go of Love'. It had a powerful focus on percussion and heavier band focus—making for an undeniably infectious kinetic energy when paired with the searing synth strikes throughout.
The track is flexed by a brooding and ambitious percussive element of clapping hands. On paper, it shouldn't work. But thanks to Exhibitionist's warped view on pop music, her ingenuity pulls through resulting in a superbly arranged modern pop calamity. The track is also pieced together with an astoundingly progressive bass line.
RELATED: View our gallery of Exhibitionist supporting Kimbra earlier this year in Brisbane HERE.
Vicious Love has an edgy punk feel to it, which Exhibitionist credits Dan and Jon from Sydney band, ARSE, who co-wrote the track. She describes the track:
"Vicious Love' is a peek into how I feel about navigating modern dating as a woman in her late 20's. It's about that nauseating feeling of changing your mind frequently, attempting to steer yourself towards good decisions and getting swept up in the complexity of human relationships," explains Exhibitionist.
Stream Vicious Love below.