Tray Tables Up For Flight Facilities' Gorgeous New Jam 'Need You'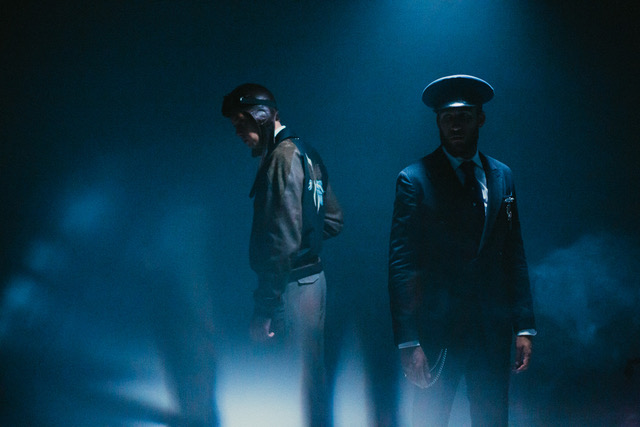 Triumphantly, Flight Facilities are back, again, with another new single and a run of national headline and festival dates for April and May this year. Need You is a return to the duo's melancholic funk and spurs an even greater fire of their impending second studio album.
Featuring the effortlessly sultry vocals of New Zealand singer-songwriter NÏKA, Need You is a clutch reform of Flight Facilities' disco roots and binds together, so well, their understanding a perfect pop melody with a groundbreaking and danceable beat. Yet again, the production duo are fluent in their delivery, pacing and musical structure—Need You is a delightful pop package that delights, second-to-second.
Need You follows the small drip feed of singles the Sydney boys have been laying on us since June last year. Arty Boy and, more recently, the perfect Stranded, and now Need You all form a different spectrum to the Flight Facilities core. Whether or not these three singles are to be featuring on a still unannounced new album is yet to be revealed. Either way, we're waiting on baited breath for the next full body of work from the dance music pilots.
In addition to the new single, Flight Facilities will (finally) be playing some intimate headline dates later this year. Brisbane, Sydney, Melbourne and Perth all get a slice of new Flight Facilities. The duo will also be touring nationally with Groovin The Moo—find those dates HERE.
Secret Sounds will be holding a pre-sale on Monday 5 March for all shows. General tickets go on sale Tuesday 6 March. Find all ticketing information HERE. See Flight Facilities' touring schedule below along with the stream of new single, Need You.
Flight Facilities Live Dates
TUES 24 APR
Metro Theatre, Sydney
TUES 1 MAY
170 Russell, Melbourne
WED 9 MAY
The Triffid, Brisbane
WED 9 MAY
Villa, Perth
FRI 18 MAY
The Powerstation, Auckland
TICKETS