Flight Facilities Release Their Opus Track, 'Stranded'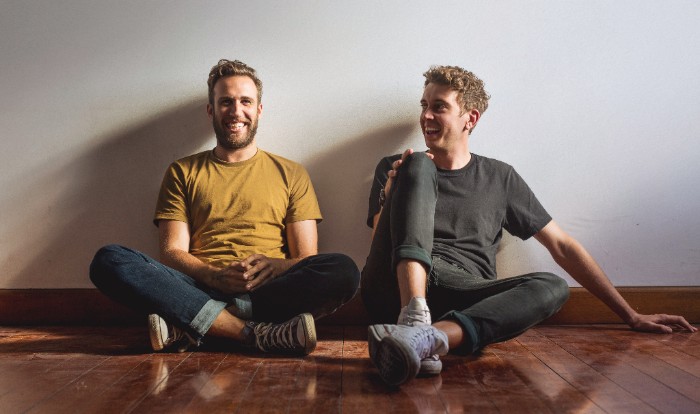 Production masterminds, Flight Facilities, are back again with a new single to be lifted from their yet-to-announced second studio album. Titled Stranded, the track is a spacious and mesmerising piece of electronic-pop that combines Flight Facilities' best and most exuberant moments together for a six-minute epic.
Stranded follows from the duo's return single, Arty Boy, which featured Emma Louise. Splitting audiences, and following on from the brooding extravaganza of Stranded, Flight Facilities seem to be cutting a new path of production execution. Featuring heavy orchestral moments and more acoustic instrumentation, Flight Facilities have picked up a few things from their recent stint with the Melbourne Symphony Orchestra.
Recorded across three continents, Stranded features three collaborators who each play their part in the building and monumentous track. Broods kick things off, setting the mood in a dramatic and cinematic opus—also thanks to the brilliant piano playing of Piers Lane, Touch Sensitive and Warpaint's Stella Mozgawa. LA vocalist also ties things in nicely with his soaring and effervescent voice then followed by longtime collaborator, Reggie Watts.
On the track, Flight Facilities saw it as a chance to band together a group of amazing musicians and friends to expel what the duo have learnt over their illustrious 10 year career.
"We started our (Flight Facilities) project almost 10 years ago, intent on collaborating with amazing artists. Given an opportunity, with 7 of the most talented musicians to ever cross our path, we wanted to bring something special to life. We hope you enjoy Stranded as much as we enjoyed making it," quipped Flight Facilities.
No live shows have been penned for the duo just yet though we understand that show announcements may be closer than we think. In the meantime, stream the marvellous new single, Stranded, below.