Fresh British Punk Delivery From Newcomers Play Dead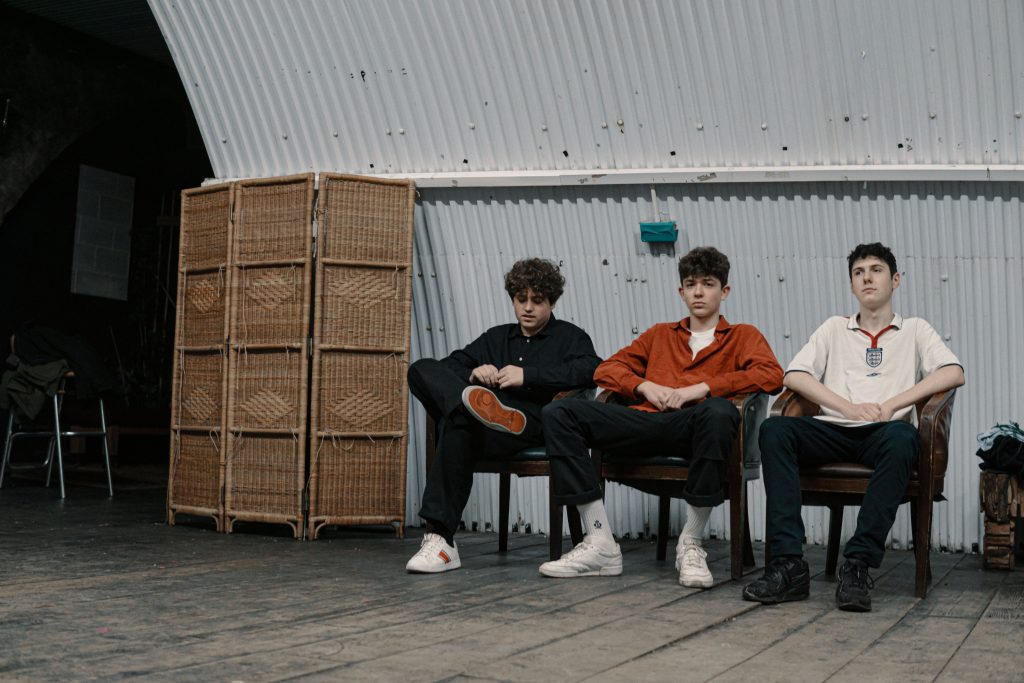 South London Play Dead have just dropped their debut single 'Whitstable'- and it's peak Brit-punk core. The recently formed trio have smashed out a brilliantly relatable, hard-hitting piece of music that manages to lift your mood in less than two minutes.
Reminiscent of British favourites SLAVES, The Streets and The Chats, this new band are offering up their own slice of no-holds-barred garage punk music. Consisting of three school friends, (Joe Blair-Oliphant, Ollie Clarke and Louis Englefield) Play Dead was born out of boredom- and creates music that induces anything but.
RELATED: IDLES RETURN WITH VIBE LIFTER 'MR. MOTIVATOR'. READ HERE
The lyrics lament the rough beauty of sitting by a cold English beach with your mates, smashing back the beers and cigs. They explore this very realistic and iconic part of British culture that's typically ignored in favour of idealised expensive holidays. These boys tell it how it is, weaving their charmingly tongue-in-cheek lyrics over a wicked background of distorted guitars, growling bass and pumping drums.
As the band explain, "we're just singing about normal things, making our own fun and not taking anything too seriously". With this simple ethos, Play Dead are quickly earning themselves a reputation in their local punk scene as ones to watch.
Check out 'Whitstable' now- we're predicting that this fast-paced, catchy track will see you abusing the loop feature on the music streaming platform of your choice.