Genesis Owusu's 'Awomen, Amen' Is The Most Important Hip-Hop Song Of 2018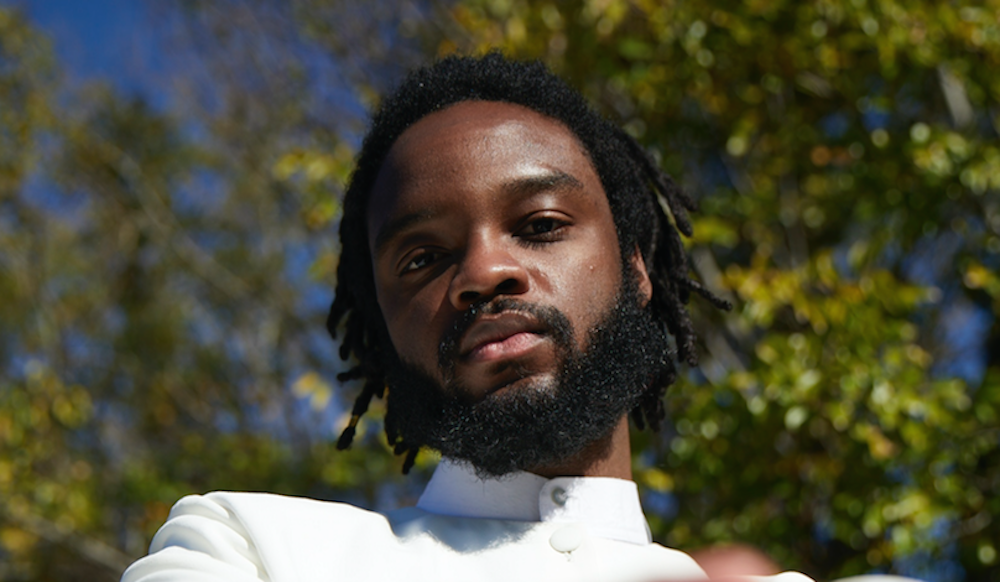 Spotlighting as one of the country's leading faces in hip hop, Genesis Owusu has merely strengthened that position with his unconventional opus piece, Awomen, Amen.
The Canberra via Ghana rapper continues to turn heads with his forward-thinking and innovative appraisal of the genre. His latest, Awomen, Amen, is a concentrated approach in adjoining both his jazz-inspired production to his clever delivery of words in a singular, appeased piece of music. Without playing too heavily on the comparisons, Awomen, Amen would not feel out of place on the 'To Pimp A Butterfly'.
Flourishing under sepia-toned background of warm pianos and delicately placed jazz aesthetics, the single is a testament to a budding, new-wave movement of hip-hop. It's focus on feeling and contextual appreciation for the music and the words. Awomen, Amen was produced by Simon Marvin and Perrin Moss of the grammy-award nominated Hiatus Kaiyote.
Sonic dissertation aside, Awomen, Amen is the most important hip-hop to arrive this year. The genre is a plaintiff of toxic and immature masculinity. Instead, Genesis Owusu makes light of awareness. Of calling out both himself and others around him in for his "male conditioning". Awomen, Amen is a powerful look in the mirror.
"Awomen, Amen is not a love song. It is an ode to the female in all of her grace, elegance, nastiness, power, rebellion, boldness and ferocity.  I didn't write this song as one of the 'Nice Guys'. I didn't write it to show everyone that I'm the perfect man, who has never disrespected a woman in his life, or to be the poster boy 'male feminist'. I have been gross and mysogynistic before – I've been a teenage boy. Sometimes I still have to catch myself from being susceptible to my inherent male conditioning. I didn't write this song as one of the 'Nice Guys', I wrote it as a man who is trying to understand and do better," stated Owusu.
Genesis Owusu is currently on the road with the fantastic Cosmo's Midnight. They've just started playing shows last weekend and most are sold out so be sure to snag a ticket while you can. Stream Awomen, Amen below.
Genesis Owusu Live Dates
w/ Cosmo's Midnight
WED 11 JULY
Corner Hotel, Melbourne – SOLD OUT
THURS 12 JULY
Corner Hotel, Melbourne – SOLD OUT
FRI 13 JULY
Corner Hotel, Melbourne – SOLD OUT
SAT 14 JULY
Jack Rabbit Slims, Perth – SOLD OUT
SUN 15 JULY
Jack Rabbit Slims, Perth
FRI 27 JULY
The Metro, Sydney (AA) – SOLD OUT
SAT 28 JULY
Fat Controller, Adelaide – SOLD OUT
FRI 3 AUG
UC Refractory, Canberra
SAT 4 AUG
Metro Theatre, Sydney – SOLD OUT