Get To Know NEAV – 5 Facts You Didn't Know About The Rising Star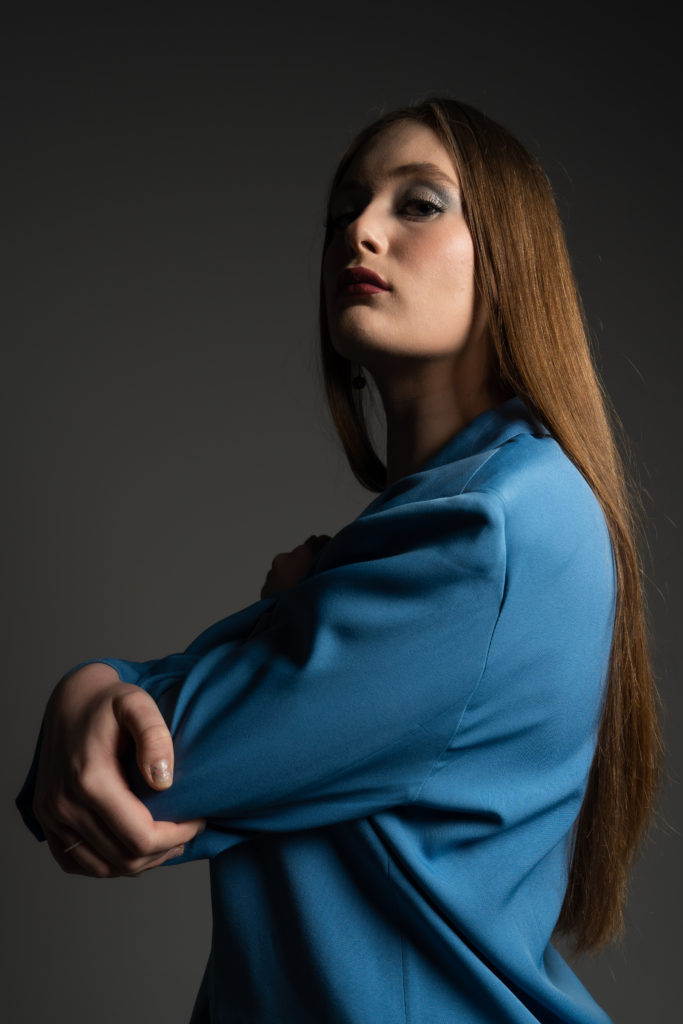 Central Coast artist NEAV (aka Niamh Watson) has released her debut EP 'ELEGY' today and spilled five previously unknown facts to get to know her better.
The 18-year-old artist produces music that belies her youth, constructing powerful and compelling tracks sure to appeal to fans of Vera Blue and Gretta Ray. Although still early in her career, NEAV has already opened for and shared a stage with artists such as Greta Stanley, Bec Sandridge, The Moving Stills, Dan Sultan, Imogen Clark, Cousin Tony's Brand New Firebird, Little Quirks, and Molly Millington in well-known venues across Sydney, Newcastle, and the Central Coast.
Related: Georgie Neilsen Steps Things Up A Notch On Her Debut EP, 'Suburban Daze'
NEAV collaborated with the likes of Mario Späte (Washington, Montaigne); Jess Dess (King Princess, Brockhampton); Rod McCormack (Paul Kelly, Gina Jeffreys); David Turley (Millie Turner); and Tristan Barton (Greta Stanley) to create 'ELEGY'. The EP boasts six cinematic pop creations that were recorded and mastered at The Nest in Surry Hills with Tristan Barton (Greta Stanley).
Delving into the creative process, NEAV said "ELEGY has been in the works since the beginning of 2020. Silence Song was the breakthrough track for me as it was the moment when I discovered who "NEAV" was sonically. I had written and released songs in the past but this one felt different. Little did I know it would act as the catalyst for my debut EP."
When writing her debut EP, NEAV took cues from one of her idols St Vincent, she explains: "One thing that stood out to me that I will always take into account when I am writing my own music is the importance of tension and release as a listener. This rule that she (St Vincent) sticks to really resonates with me because I think that the element of surprise and enjoyment in music is what makes a good piece of music."
Learn more about NEAV as she tells you five facts about herself below!
1
I was born in Scotland. I was born just outside of Glasgow and lived in a little town called Cleland up until I was about six years old. We moved to Australia in 2010 and apparently the decision to make the move was based on the Disney movie "Up" – strange but true.  
2
I have a very bizarre fear of baked beans. When I was about 2 years old my parents took me to a "messy play" session. This involved putting kids in tubs of various substances, one of which being cold baked beans. Now I can't stand to be in the same room as them.  
3
I used to be very shy as a kid and even though I loved singing, I hated performing in front of people, especially family. Up until I was about 12 the only way my parents could get me to sing for them or anyone was if I faced the other way, hiding my face like Sia.
 4
All throughout primary school I was shy and didn't say much. No one knew I could sing or play guitar. I managed to hide that up until the very last day of primary school when I performed in the school talent show and ended up winning. 
5
Before we got our dogs, my sister and I used to pester my parents for years to get one. To keep us satisfied, my mum allowed us to have a range of different goldfish etc. Our fish owning came to an abrupt end however when mum accidently burned the poor fish by putting hot water in its tank instead of cold water.