Georgie Neilsen Steps Things Up A Notch On Her Debut EP, 'Suburban Daze'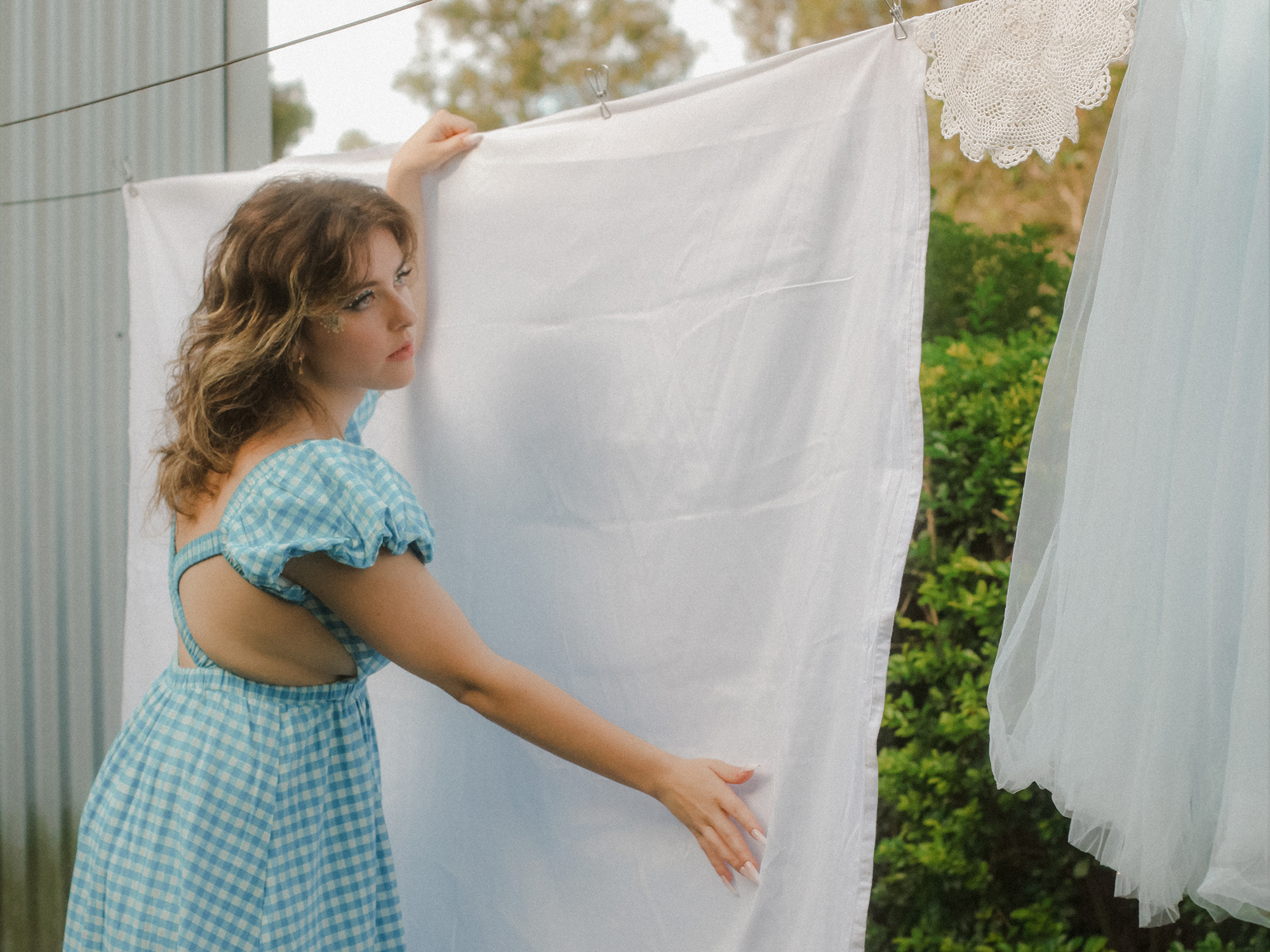 Meanjin/Brisbane indie-folk artist Georgie Neilsen has revealed her much-anticipated debut EP, Suburban Daze. The dynamic EP features the previously released singles, The Last Time I Felt Better, Eyes Wide Open and the EP's title track, Suburban Daze, which has collectively racked up some impressive online presence.
Co-written with close pal Cody McWaters, Suburban Daze follows a central theme: heartbreak, emotional chaos, and reclaiming independence. From start to finish, the EP oozes charm, warmth and an actual mature presence. The songwriting and vocal performance from Neilsen is honestly on another level. From the opening track, A Day In The Life, through to the closing, I'm Changing the whole body of work is genuinely touching. Taking some bold leaps in creativity, the release sees both traditional and non-traditional forms of production.
"The EP began with the title track 'Suburban Daze' when Cody and I recorded it back in 2019. We didn't have a definitive idea of what songs would be a part of this collection, but they make a lot of sense now. What the songs have in common is that they were all written in my old bedroom at my parent's house when I was in a daze a lot of the time, trying to make sense of who I was meant to be and from being created during that period in my life they hold a genuine amount of vulnerable, grief, passion, growth and understanding." – Georgie Neilsen.
Overall this EP is a beautiful listening experience. Neilsen has captured a sound and presented it perfectly. To celebrate the release, Neilsen and her band will launch the EP at The Brightside in Brisbane on November 20, supported by LAYYLA and Tessa Fleur.
Georgie Neilsen's fantastic debut EP, Subruaban Daze, is available now everywhere.
Suburban Daze EP Launch
Nov 20 – The Brightside, Brisbane
w/ LAYYLA and Tessa Fleur | Tickets