Golden Features Announces Tour & Debut Album 'SECT'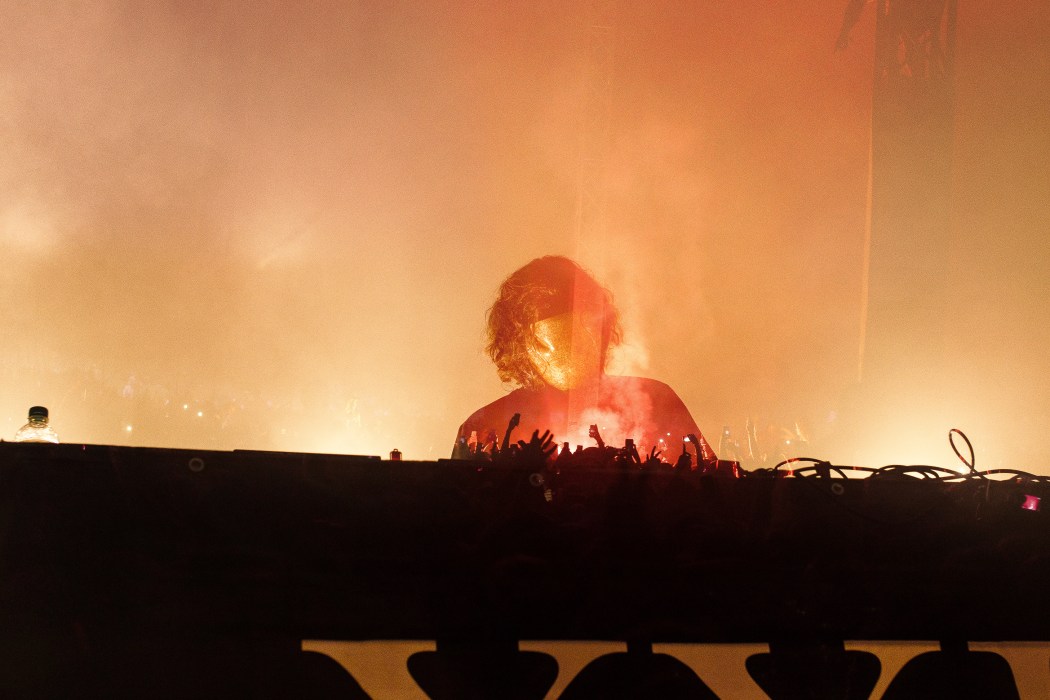 After storming the world with his return single, Falling Out, Golden Features is back to announce a mammoth headline tour for August along with his debut album, 'SECT'.
Golden Feautres—real name, Tom Stell—will take over some pretty huge venues this August on his national album tour. It kicks off in his hometown of Sydney's Hordern Pavilion, followed by Eatons Hill Hotel in Brisbane. HBF Stadium in Perth is next, then the next weekend in Adelaide at Thebarton Theatre before closing the tour at Melbourne's The Forum.
A small shift from the darker sonics that we're accustomed to, Falling Out builds infectious rhythms and beats. The chorus, however, whips back into that classic Golden Features deep bass and it just reminds us how much we've missed this acclaimed producer. It's the lead single from 'SECT', the producer's heavily anticipated debut album—due 13 July via Warner Music. Stell said he favoured the raw feel of hardware for the album's direction.
This album was written around the concept that exclusion forces outliers together in a most beautiful way. I abandoned a lot of software in favour of hardware as an attempt to limit sound design possibilities, and more importantly I settled on an ethos for the entire record. It's simple. Underneath all of the production flex, does the song stand on its own?  I've changed through writing this and I don't think I could have achieved what I wanted if I hadn't," explained Stell.
Stell promises these shows to be an experience like none other. He teased his new creative vision at the beginning of the year at Field Day—even then, we've been told to strap ourselves in for what's to come. Stream latest single, Falling Out, below and check out where Golden Features is playing near you.
Golden Features Live Dates
SAT 11 AUG
Hordern Pavilion, Sydney
WED 15 AUG
Eatons Hill Hotel, Brisbane
FRI 17 AUG
HBF Stadium, Perth
FRI 24 AUG
Thebarton Theatre, Adelaide
SAT 25 AUG
The Forum, Melbourne
TICKETS