Grace Sanders Unveils Her Powerful New Single, 'Anymore'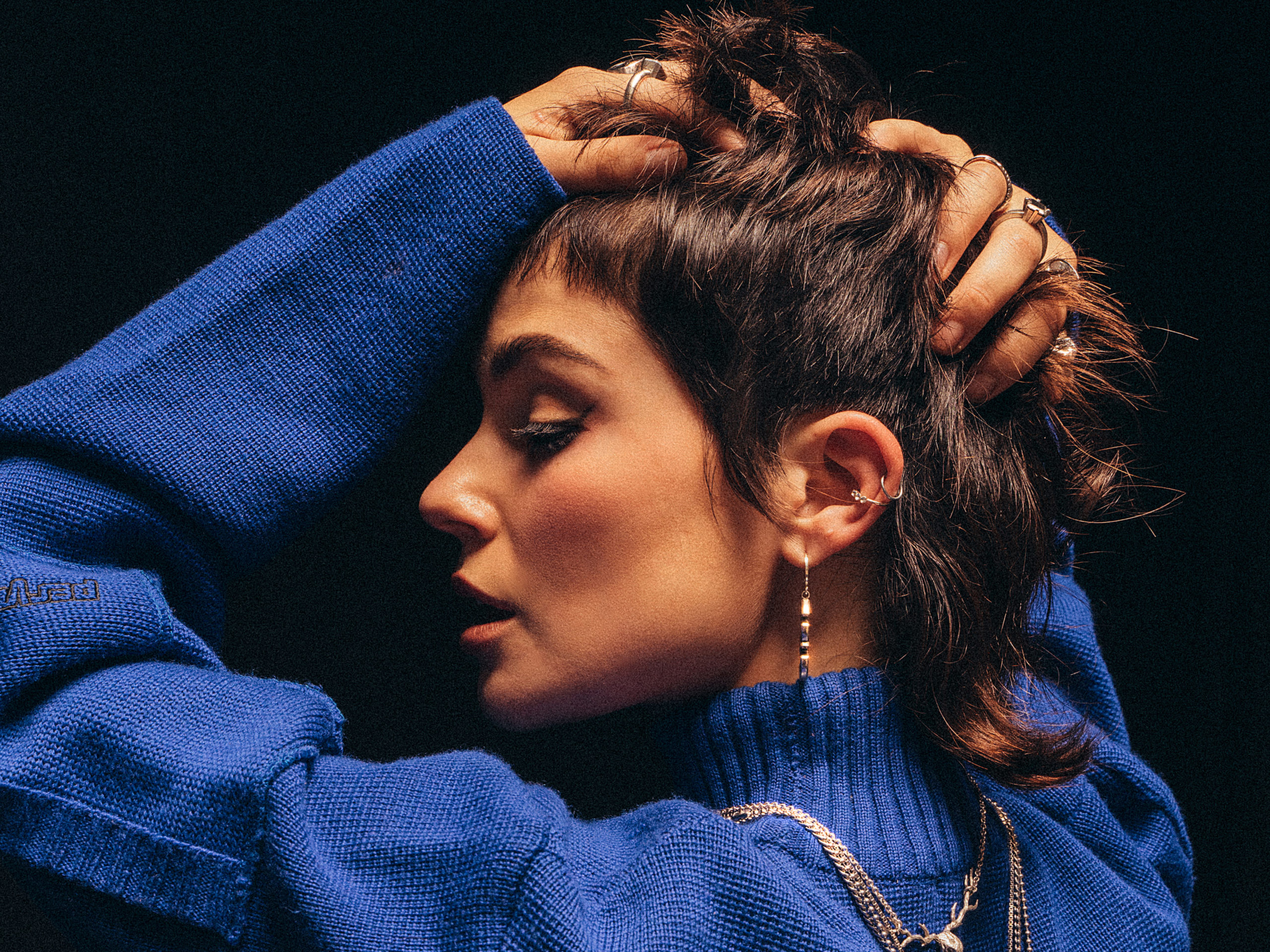 Electro pop goddess Grace Sanders has today made her 2022 entrance with the delectable new single, Anymore. It comes with a bonus b-side track, Nothing.
Anymore is a striking track that slaps from start to finish. Kicking into gear with a bopping beat and grimey bass line with Sanders recognisable vocal delivery, things really open up in a powerful chorus that is best served loud. Her vision for writing top shelf synth pop tracks is showcased at the highest level this time around. It's honestly some of her best work to date.
The B-Side track, Nothing takes a slower different turn however supports the main title every so perfectly. This dual release is more than just music, it's a collection of pure art.
RELATED: ENTER THE MYSTERIOUS WORLD OF LONDON ARTIST, MARI AND HER LATEST SINGLE, 'ROCKY MOUNTAIN'. READ HERE.
"'Anymore' came out of a place of deep, existential frustration; in my work, in my art, in my disposition and in my relationships. I was walking home from work during one of those 'slogging it' periods where I was grinding as many hours as I could to save up some cash and I was hitting my point of burnout.
'Nothing' came out of a place of mourning for expectations that can never be met, and the kind of emptiness that comes with reconciling your intentions with the reality of the outcomes." – Grace Sanders
I'm always impressed by Grace Sanders work and this release doesn't disappoint. She has grown from strength to strength with each release and is currently rolling out a huge tour in support of Great Gable.
Anymore/Nothing is available now, everywhere.
Grace Sanders National Tour
March
Thurs 17 – Altar, Hobart
Sat 19 – Croxton, Melbourne
April
Fri 1 – The Northern, Byron Bay
Sat 2 – The Triffid, Brisbane
Fri 8 – Lions Art Factory, Adelaide
Wed 13 – UC Hub, Canberra (rescheduled from March)
Thurs 14 – Manning Bar, Sydney (rescheduled from March)
Sun 17 – Astor Theatre, Perth
June
Fri 3 – Froth Craft Brewery, Exmouth
Sat 4 – Mermaid Hotel, Dampier
Sun 5 – Rosebuck Bay Hotel, Broome