Greatest Hits Deliver A Slice Of Sunshine With Single 'Trying'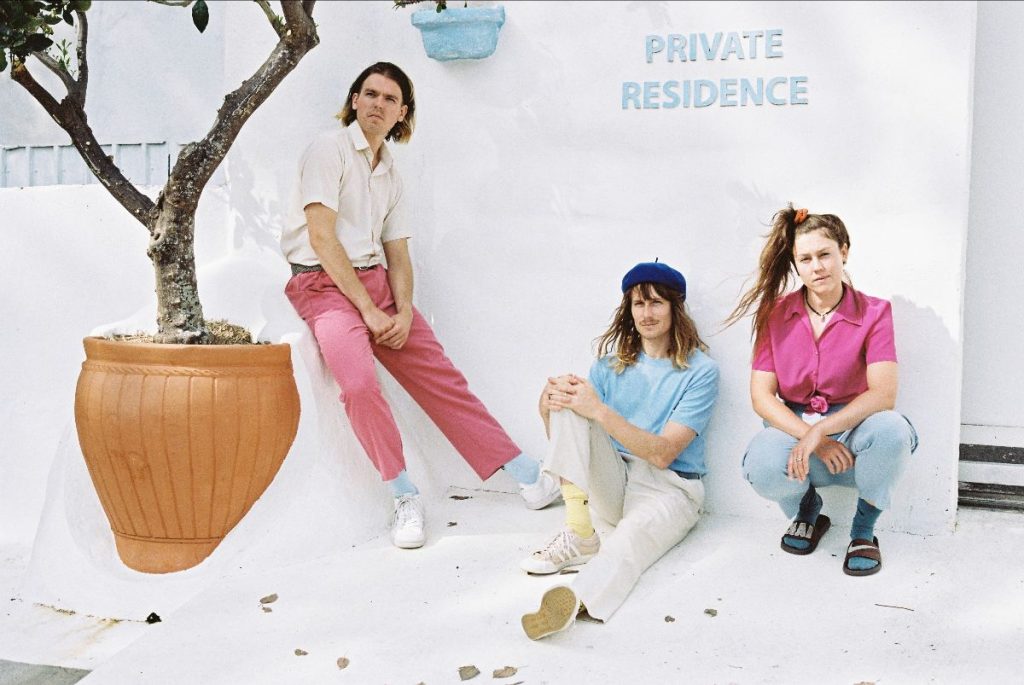 Sunshine Coast band Greatest Hits have dropped another delightful tune, 'Trying', delivering their signature light-hearted, dreamy vocals with an accompanying music video featuring some serious 70's vibes.
The band is the project of artist Ryan Cooper, and a collective of friends from around the globe- while they currently perform as a trio, consisting of Ryan, Chelsea Foley and Henry Chatham, the band has previously involved members from England, France, LA and Nashville.
The eclectic band were initially created in the UK on a mostly humorous basis, but instantly became loved for their fun live performances- earning them spots at festivals such as Live at Leeds, This Must Be the Place, Leeds Emerging, and securing support slots for bands including The Districts, Holy Wave and Halfnoise (Zac Farro from Paramore's project).
Drawing inspiration from artists such as Babe Rainbow, Jungle, Khruangbin and Tame Impala, the group blends their own version of indie-pop and neo-psych, to make fun tracks filled with engaging vocals and lyrical wittiness.
RELATED: TAKE 5 WITH ALFIE TEMPLEMAN, READ HERE.
'Trying' follows the success of their last two releases 'Phil, Slow It Down', which was added into the Triple J rotation, and 'Mortals', which caught the attention of BBC Radio 1 in the UK. The tracks were all finished with the help of producer/mixer Sean Cook (Bombay Bicycle Club, MGMT).
The track focuses on the idea of the challenge of measuring up to someone else's idea of success, with Ryan explaining "after returning to Australia, I found myself having conversations with people I hadn't spoken to in ages and started noticing a subtle undertone in their questions. It made me realise that way too often, people are measured according to some "success metric", rather than WHO and HOW they are."
The respective music video was filmed and directed by Benjamin Robinson, in locations around Maryborough, Queensland, where Chelsea grew up. Ryan shares: "We wanted the video to have a somewhat 'luxury' feel, but restrict ourselves to using only second hand, borrowed, or personal items. We liked how this parallels with the relentless attempt to make things appear better than they actually are."
Stream 'Trying' now and keep an eye out for more energetic goodness from Greatest Hits!