Hello, 'Stranger'! Stonefield Announce Album & Tour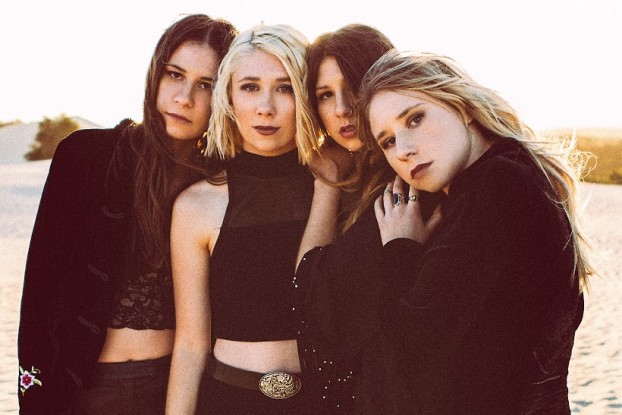 Victorian rock group Stonefield have announced the release date of their sophomore album 'As Above, So Below', along with its lead single Stranger. Sisters Amy, Hannah, Sarah, and Holly Findlay have also announced several shows before they launch their exciting new album in July.
The four sisters from rural Victoria have come a long way from experimenting with a drum kit in their parent's shed. Since winning triple j's Unearthed High competition in 2010 with their song Foreign Lover, they've played in shows and festivals all over the world, including Glastonbury in 2011. They also secured the APRA Music Award for 'Rock Work of the Year' in 2015 with their single Love You Deserve.
'As Above, So Below' is shaping up to be a coming of age album for the Findlay sisters. The lead single, and namesake of their upcoming 'Stranger' tour, is an interesting progression from their 2013 self-titled debut album, and demonstrates a new level of maturity in their songwriting.  The complex rhythms and psychedelic melodies come together to create a soundscape that's simultaneously stronger and dreamier than anything they've offered before.
With the support of special guests Verge Collection and Pop Cult, Stonefield's east coast 'Stranger' tour promises to be a tantalising sample of the upcoming album. 'As Above, So Below' is scheduled for release on Friday the 15th of July.
Stonefield 'Stranger' Tour Dates
THU 7 JUL
Woolly Mammoth, Brisbane
FRI 8 JUL
Newtown Social Club, Sydney
SAT 9 JUL
Northcote Social Club, Melbourne
Get Tickets HERE