Interview: flowerkid Talks Splendour In The Grass Debut, Mental Health & More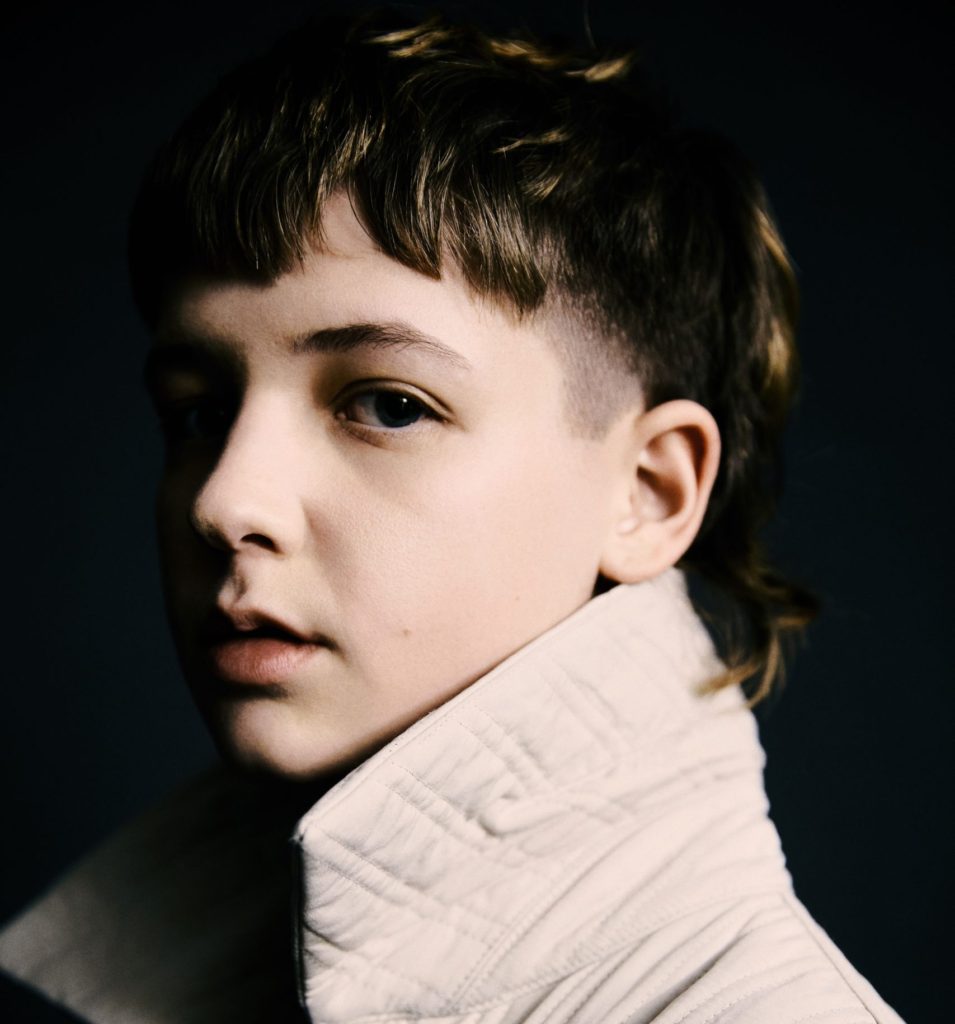 We had a chat with Australian artist flowerkid (AKA Flynn Sant) ahead of his June headline dates and debut set at this year's sold-out Splendour In The Grass.
This year Secret Sounds announced the biggest ever slew of Official Sideshows in the history of Splendour so if you missed out on Splendour tickets- don't worry! Flowerkid is playing two intimate headline shows in Melbourne and Sydney this Saturday and next Thursday, respectively. (Find tickets below).
RELATED: Good Lekker Give Us Their 5 Favourite First Nations Artists
We're so excited to see Flynn bring his vulnerable music to the Splendour stage for the first time, his niche of goose-bump-inducing indie is simply a must-see. An exploration of his personal struggles, he's explained that creating music serves as a healing journey and a cathartic release.
One listen to flowerkid's evocative tracks and trust us, you'll be hooked. There's just something so special about a young musician being so unafraid of honest, raw storytelling. He's become known for pairing evocative lyrics with delicate, compelling vocals, as heard in 'Vodka Orange Juice', which tells the heart-wrenching story of the transphobia he experienced in his teens.
Read below to learn more about his creative process, biggest sonic inspirations and more.
Hey!! We're so excited to see you on the Splendour In The Grass lineup & love that you've got these sideshows set too! Do you have any artists in particular on the SITG lineup that you're excited to see yourself?
Kacey Musgraves, MAY-A, George Alice, Genisus, The Buoys, Cub Sport, DMAs, and so many more!
Your last release was the 'everyone has a breaking point' EP- there's such a great array of tracks on there, a lot of which feel super intimate, what was the process like creating this collection?
The process was quite challenging as I had to resurface things about my past that made me uncomfortable, but in order to grow and move forward, I needed to reflect on those past events.
Would you say you've got a personal fave on the EP? And do you have a different favourite to play live?
 'It's Happening Again' is my favourite track as it depicted my real descent into madness. I went through a psychosis last year around the time that 'It's Happening Again' was being shot/released. It remains so relevant with my continuing battle with mental health. But 'Miss Andry' is my favourite to play live and I love seeing the crowds' reactions.
You've developed quite a distinctive sound and aesthetic as an artist, who/what would you say are the main inspirations that you pull from?
In general, experiences I can reflect on give me huge inspiration. I'm constantly inspired by Frank Ocean and his storytelling. I'll always be inspired by queer artists of the past who did so much for our community.
We're interested to hear about the music you've been loving lately, any songs or artists that you'd recommend?
I have been listening to a lot of Sufjan Stevens, The Temper Trap, Kate Bush, and Fiona Apple! As for songs "Everything In Its Right Place" by Radiohead and "Fourth of July" by Sufjan Stevens.
Check out flowerkid's mesmerising music below & don't miss out on his Splendour set or tickets to one of his headline shows this month!
FLOWERKID Australian Headline Tour Dates
Saturday 18 June 2022, Northcote Social Club, Melbourne
Thursday 23 June 2022, Mary's Underground, Sydney