Interview: Late1 Talks Awaited Debut Album, Better Late Than Never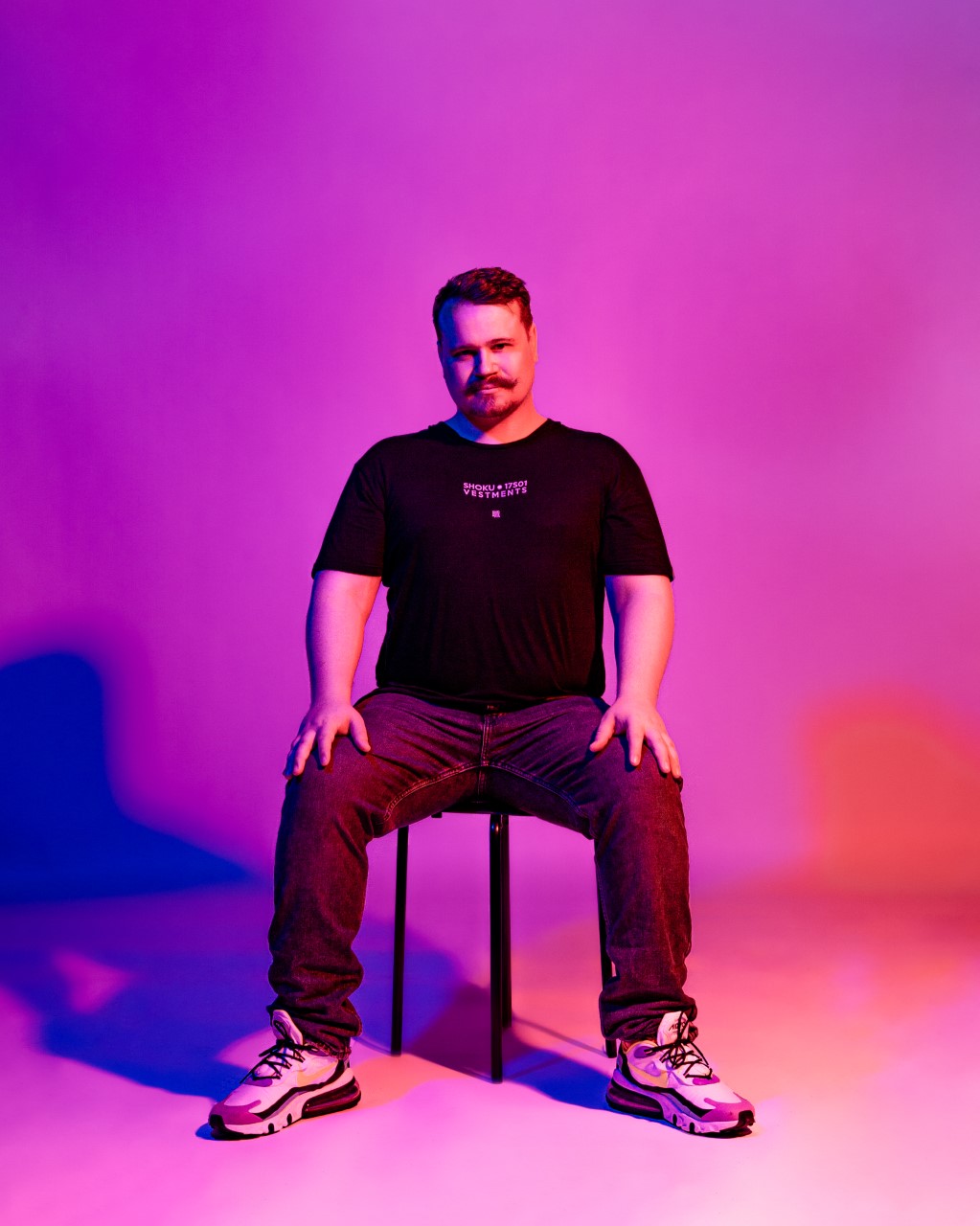 Brisbane hip hop mogul Late1 has been one of the city's most prominent names for years, but only released his debut album Better Late Than Never on 15 April via his own label Strictly For The Heads. After featuring on a bunch of singles and appearing at numerous local shows in that time, the rapper's solo effort was well worth the wait. Known for his humorous lyrical content and boisterous stage persona, think Seth Sentry vibes over modern boom bap beats and a few scratches here and there.
A member of hip hop collective The Roster and one half of Lagoon Company, Late1 embraces his comedic stigma while challenging preconceptions with deep cuts on Better Late Than Never. The 9-track project was a big local collaboration, being exclusively produced by Able2 of Rinsed Out Records, mixed by rapper and 4ZZZ host APEman, and mastered by Satori Mastering, with awesome artwork by Megalodon. This comes off the back of supporting Butterfingers at three dates of their recent March tour, the second time he has had the pleasure of opening for the Brisbane favourites.
We had a chat to Late1 about the album and what comes next for the not-so-new rapper.
Huge congrats on your debut album! What's it like to finally get it out into the world?
Honestly, it's such a relief. I finished most of the recording before COVID broke out and I've been sitting on it, hoping I could do a proper launch gig and maybe even a little tour around it. So, I've been itching to be able to share this one with everyone.
How did the concept for the record come together?
Haha honestly, I just wrote a bunch of songs. As they came together, we scrapped some and added more. The track list is about 50% what I'd originally written down in the plan and 50% stuff that we wrote on the fly. As I wrote more and more, the themes and order started to become more apparent.
You worked exclusively with Able2 for the production. Was this an obvious choice?
Absolutely. We've worked together on a few tracks in the past ('Last Call', 'Waiting Patiently', and 'Get Even') and always had a fantastic experience. I think I sound good on his beats and he gets what I'm trying to do. It also helps that we're mates.
You've been considered a comedy rapper before, which you lean into for 'Novelty Act' and 'MC Cliché'. How did you decide to embrace it?
Honestly, I think it was always meant as a compliment, but I hated that label. I felt like it was putting me into a box, or maybe dismissing my work. I also never really thought I was funny enough to have that title. After I opened for Butterfingers at their 15th Anniversary show, I was chatting about it to Evil Eddie and the idea kind of came to me the next day (also why he does the intro skit with me). I kind of thought, hey, if that's what people expect then I'll give it to them, but I'll do it on my terms.
RELATED: JUST A GENT WALKS US THROUGH HIS NEW ALBUM, 'PLANET OASIS'.
A pivotal point in the album's tracklisting is deep cut 'Hospital Bed'. What inspired the song?
This was about my niece's cancer diagnosis when she was 9, and her battle with it. She asked me to write a song about it, and I tried my best, but it's really more from my perspective than hers. While she eventually pulled through, it was a long battle and one of the hardest experiences of my life to date. I deliberately put it after the two most hype songs on the album, just to bring it to a sudden halt, because that's what I felt like when I got the call telling me that she was in hospital. No kid that age should have to go through what she went through.
The awesome artwork has been a big part of the release. Was the school yearbook theme a nod to being a big kid?
Haha I hadn't even considered that, but next time I'm asked I'll say it is. The 'Been Better' cover is my favourite, it's a still from the film clip that Isaac and The Sawce helped me put together, and it just looks psychotic. He also did the 'Novelty Act' cover, while APEman made the cover for 'Yellow Pages'. Megalodon did the album artwork and just tied everything together nicely for me.
The videos for 'Novelty Act' and 'Been Better' are equally sick and hilarious. Was the filming process as fun as it looks?
I've always loved making film clips. Both of those were done by Isaac from The Sawce; I came to him with a few ideas and he just expanded them and went wild. 'Novelty Act' was a lot of fun, drinking the Sea Monkeys, playing with the Pet Rock versions of me and Able2, and getting into a punch on with the camera man were particular highlights. Filming 'Been Better' was a breeze – we just went to a karaoke bar and had a few drinks. I will stress that we weren't quite as drunk as we looked in the video, but we were definitely letting ourselves enjoy it.
With three singles and two videos out so far, can we expect anything more in the year ahead?
Well, the album just dropped as well, so go and listen to that. I've got 2 more singles planned, I think they're the two best songs I've ever written, so I'm excited to share those. I'm also part of a crew called The Roster. We went away for a weekend with the intention of writing 2-3 collabs and we accidentally wrote an entire album, which you can expect towards the tail end of this year.
Better Late Than Never is available now on all streaming platforms.