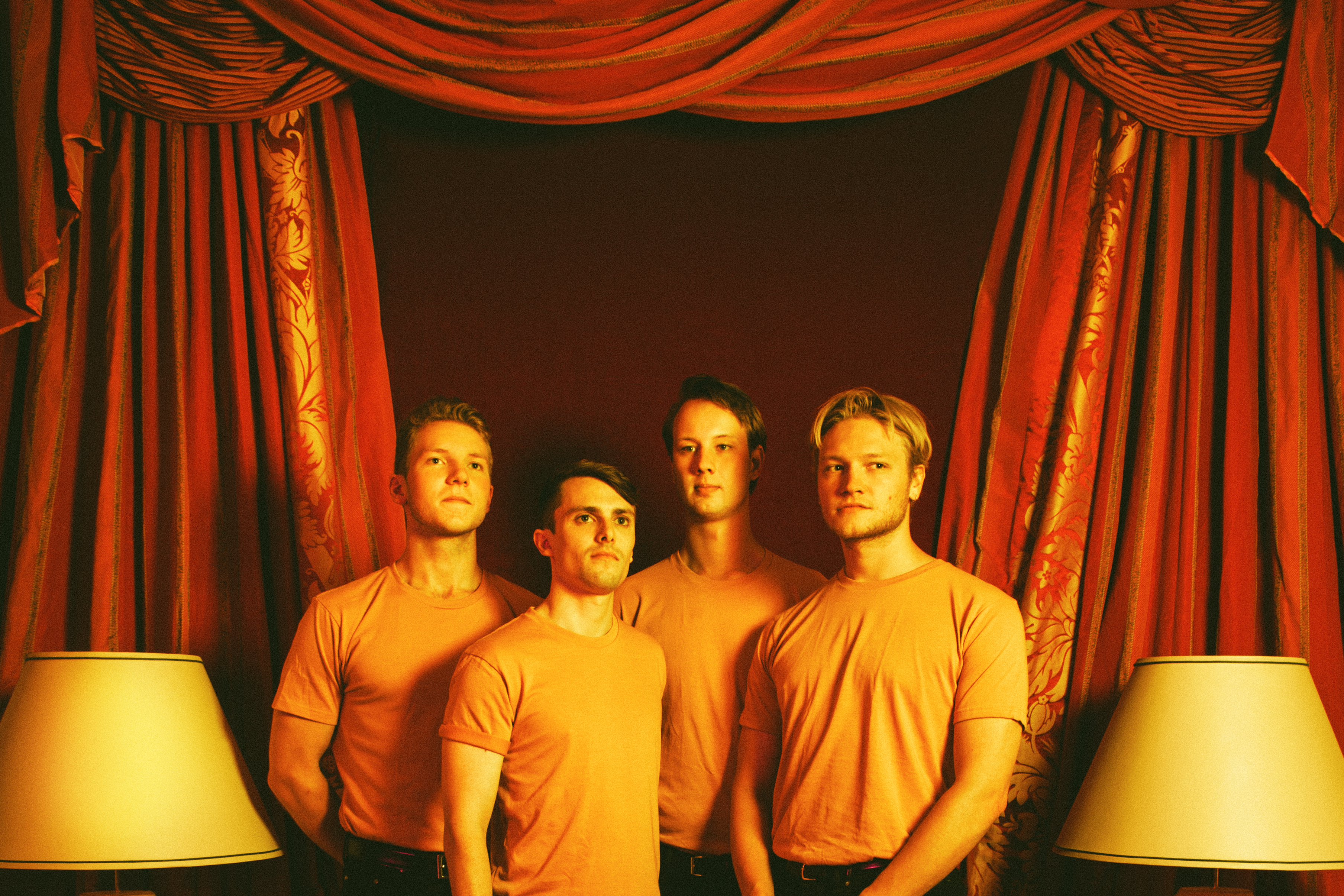 Melbourne-based indie-pop four-piece Royal East have just recently revealed their new single 'Get With Me', produced and mixed by two-time ARIA Award winner Joel Quartermain (Eskimo Joe). We had a brief chat to find out more.
How did you all find the song writing process for 'Get With Me'?
'Get With Me' has been years in the making. The original version fell together quite naturally. The song has always brought us sheer joy to perform and for that reason has remained a staple in our set. We held off recording the song as we've been consciously trying to steer ourselves into an electro/indie/pop direction and it took some time to develop 'Get With Me' into the song it is today. Whilst the core of the song hasn't changed, we've added some stylistic developments to express the sound we wanted to portray. When we sent our catalogue of demos to a producer, it was the first one he picked out, asking if it was the one we enjoyed playing the most – he was damn right it was.
RELATED: SCABZ CLAIM TO BE THE SHITTIEST BAND IN NEWTOWN. READ HERE
What's everyone's roles in the band?
Pat, on vocals, specialises in hooks designed to stay on the mind for eternity, emerging and re-emerging when you least expect them. He is known to seize every opportunity to break into Kylie-inspired dance breaks.
Fraser is our guitarist and riff-generation extraordinaire. Coupled with that, he is exceedingly nice. You should meet Fraser.
In the rhythm section we find our sticklers for syncopation and groove. Tom, on the bass, specialises in all things low frequency. Nick our drummer, doubles as the Royal East synth guru. Not only does he keep the tempos and grooves in check, but he's also responsible for creating the atmospheric synth lines that generate our distinctive Royal East sound.
Who are your biggest influences on your sound?
Royal East's influences are eclectic, varied and outstanding. They span a range of pallets from the brighter side with The Jungle Giants, The 1975, Northeast Party House, and The Wombats; to the moodier with Arctic Monkeys, Foals, Holy Holy, The Presets and Loyle Carner, to name a few.
What's the biggest motivation factor for Royal East right now?
Royal East puts on electric shows. Of late, we've been focusing on making our gigs as engaging and visually spectacular as possible on our independent-artist's budget. We offer our audience an event that they can attend and become fully immersed in. This involves carefully curating the whole experience; from our choice of talented support acts to each element of our own performance. We love taking our sets to unexpected and enjoyable places; whether it's throwing in a disco cover, jamming a techno beat, or indulging in a few bars of rap brought to you by Tom, our bassist. All of these things keep us passionate about writing music and underpins sets that we love playing.
If you could share a bill with any band, who would you choose?
For the showmanship, atmosphere, lights, dancers and crowd: The 1975, Northeast Party House or Jungle Giants. But if you were to ask the other half of the band, you'd be looking forward to throwing yourself into a crowd that you knew was going to cradle you and hold you up like Simba – think: Pond, Future Islands, Foals or Shame.
How do you plan on finishing off the year?
We're getting overexcited about our Get With Me launch party on Saturday 23 November @ The Toff in Melbourne. Following that, we're supporting Melbourne synth legends Art vs. Science on their 10-year anniversary tour in December.
After that, it's high time to get back into the studio. We're locking in recording time and a producer to get our next work underway. We're looking forward to our biggest year yet in 2020.
ROYAL EAST
'GET WITH ME' LAUNCH PARTIES
SAT 23 NOV | THE TOFF, MELBOURNE VIC
SAT 14 DEC | HOWLER, MELBOURNE VIC *
* Supporting Art vs Science