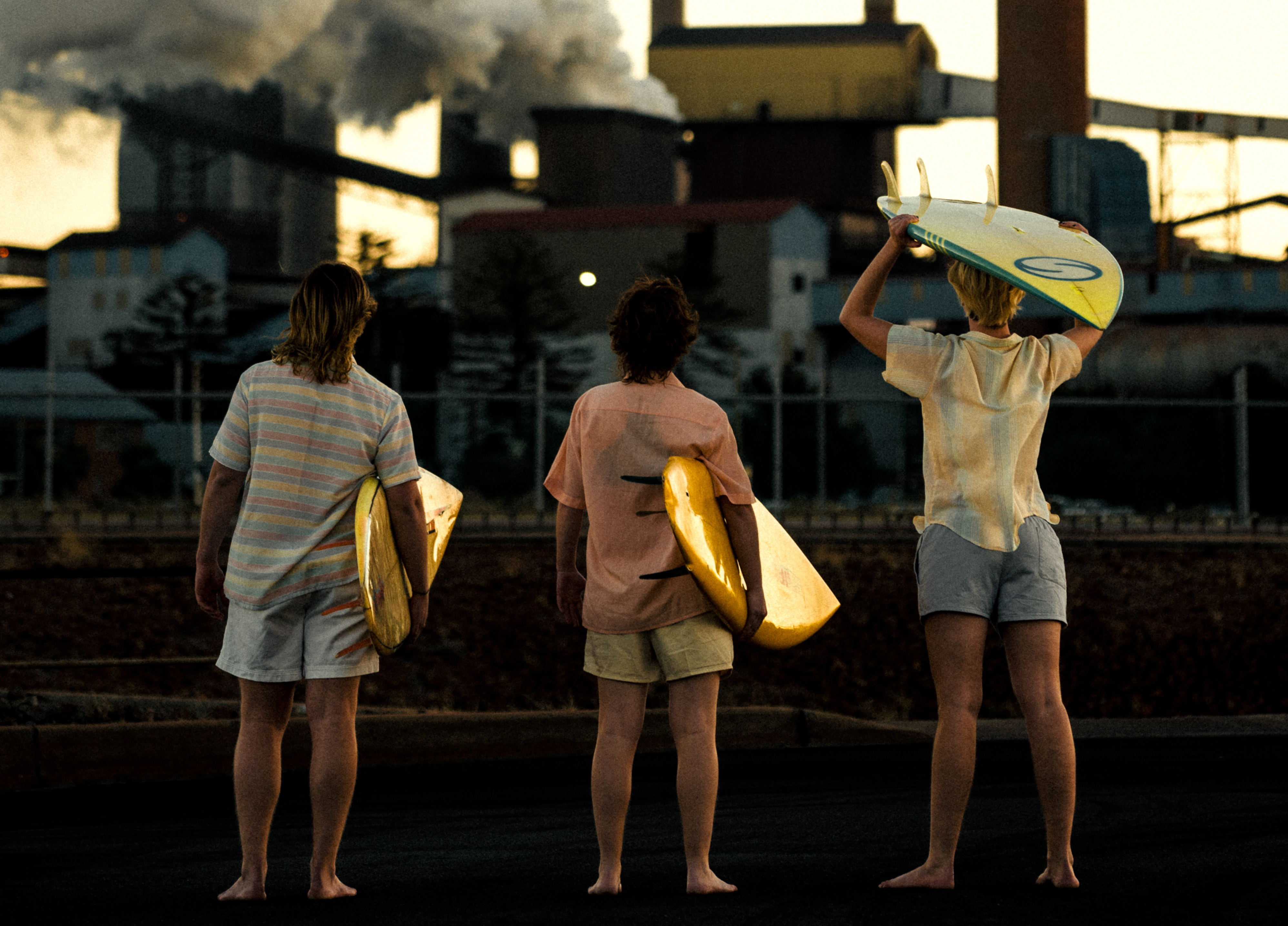 Newtown's self-proclaimed shittest band SCABZ have just revealed their striking new single 'Feel Good Summer' – produced and mixed by Daniel Antix at Defwolf Studios, Sydney. We had a chat to get the brief.
What does your status as the "shittiest band in Newtown" mean to you?
Means we can be shit and no one can ask for their money back.
Can you tell us about your latest single 'Feel Good Summer'?
It's a song about people who continue to ignore climate change because they think they're more important or more deserving of 'owning' things than others. There's a whole breed of people out there that don't care about things unless it negatively affects them and their wallet, and they are the butt of the joke in this track.
RELATED: DROVES CHALLENGE THE NORM WITH 'RETRIBUTION'. READ HERE
What's the best tour memory you can share? (if you can remember)
It took me a while to get used to this, but I love it now when fragile dudes try to start shit with me on stage. We played this one gig where a fella picked me as a bit of a 'lefty' and started yelling shit out about loving Pauline Hanson thinking it would make me uncomfortable. I walked off the stage, grabbed him by the shirt collar like a naughty kid, and pulled out of the room. Everyone clapped, and we got on with the show. It was mad.
What's your writing process like?
Sometimes something will annoy me, and I'll have a rant about it and someone will say, "that sounds like a SCABZ song", and we go from there. Other times, I'll write a good riff or chord progression and just kind of see what words fit, or go back through phone notes and note books for a line to start things off.
For the people who will probably see you for the first time on your upcoming 'Feel Good Summer' tour, what can they expect?
A bit of banter about politics, footy and/or cricket, some laughs mostly at my expense, a fast set with no fucking around because I have a short attention span, and depending on how many beers we have, maybe some climbing on furniture? And if we play shit, I already warned ya, and you can't have your money back.
Last of all, what beer does a SCABZ tune pair nicely with?
Young Henrys, forever and ever.
The boys hit the road for a huge run of east coast shows, full details below.
SCABZ
FEEL GOOD SUMMER TOUR
THU 24 OCT | MOONSHINE BAR, MANLY NSW
THU 31 OCT | CROWBAR, BRISBANE QLD
FRI 1 NOV | VINNIES DIVE BAR, GOLD COAST QLD
THU 7 NOV | THE CAMBRIDGE HOTEL, NEWCASTLE NSW
FRI 8 NOV | SLY FOX, NEWTOWN NSW
THU 14 NOV | TRANSIT BAR, CANBERRA ACT
FRI 15 NOV | YAH YAH'S, MELBOURNE VIC
WED 27 NOV | UNI BAR, WOLLONGONG NSW