DROVES Challenge The Norm With 'Retribution'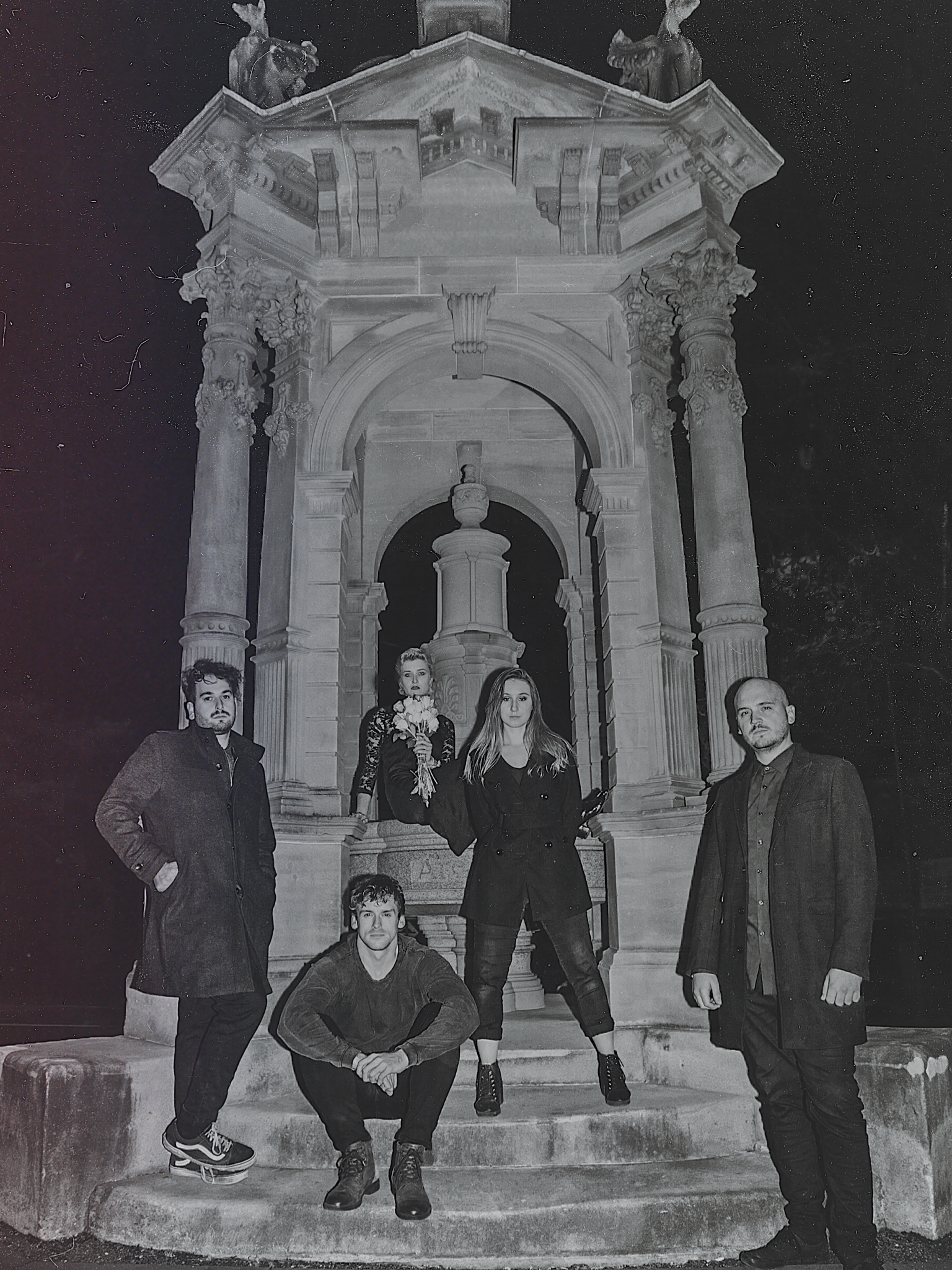 DROVES hit a chord with us around this time last year when they made their innocuous debut. The then-Wollongong, now-Sydney, five-piece offered a refreshing, yet doomed palette of post-punk and furlong '80s synth-wave. Retribution is the group's latest and it progresses their sound in a natural inclination.
Never ones to rest on their laurels, DROVES use Retribution to experiment their sound a little more. Now channelling Foals and a touch of Interpol, mixed with their knowledge of The Cure, DROVES' sound has never been more realised. Retribution is flush with resplendent, reverberating guitars alongside a dire sense of urgency that's formed into a pounding, syncopated chant. Part of the group's charm is the amazing duality of male and female vocal exchanges, which, again, does not disappoint here.
RELATED: Read the exclusive interview between DROVES and Rachel Maria Cox HERE.
Beyond their musical genius, DROVES try and make their music to challenge the norm, and on Retribution, that message is more potent than ever—relating to the complete and totalitarian power of the rich.
"'Retribution is the first instalment of many songs to come that challenge the established concept of society through an ironic blend of pop-hooks and dark imagery," states DROVES frontman, Phil Spiteri. "The song was inspired by the complete free reign that the rich are given to dig up and spit out the planet."
Retribution is only the third single in the already accomplished linage of DROVES. It follows their debut single, Time, and the immaculate Bloodline, which was paired with a three-track EP of the same name. Further, the band have been touring nonstop since their arrival. This has seen them on the same bills as San Mei, Bakers Eddy, RAAVE TAPES, Johnny Hunter and more. This is also coming from a band whose first ever gig was at Yours & Owls Festival!
DROVES play their final two shows for the year in Sydney and Melbourne this October and November. Scope the dates below and stream Retribution.
DROVES Live Dates
SAT 26 OCT
Golden Age Cinema & Bar, Sydney
SUN 3 NOV
The Old Bar, Melbourne