DROVES' Dark New-Wave Is Absolutely Perfect On 'Bloodline'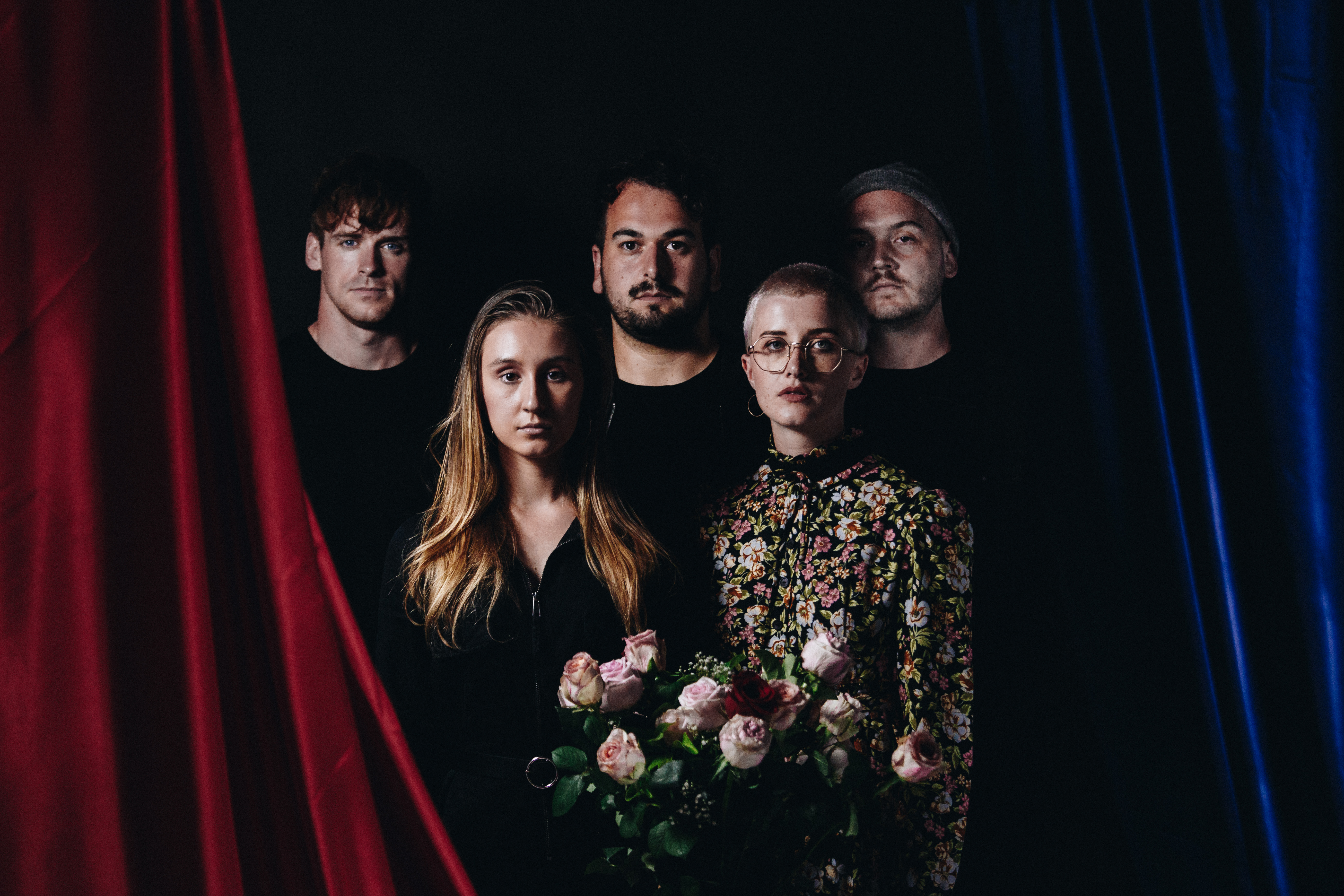 DROVES are an unbelievable force to be reckoned with. Although their musical sensibilities rest in the '80s, it's the band's drive and pop-skewed narratives that propel them to a higher plane. Bloodline is only DROVES' second single, but they've already crafted an amazing story in the music scene.
Driven by an immediate dance beat, the track is propelled forward with punchy synth strikes that comes direct from your favourite '80s new-wave record. Akin to that DROVES formula, the weaving of male and female vocal interplay remains just as strong as on their debut. Their melodies will stick in your head for a long time coming.
Bloodline is also the name of a new three-track EP released today, which is bundled with previous single Time and new track, Resentment.
RELATED: Read our exclusive interview from last year between DROVES and Rachel Maria Cox HERE.
Matched with the tonality of the music and accompanying video clip, frontman Philip Spiteri's lyrical themes are just as dreary. Bloodline circles the themes of dealing with a death in the family.
"There's something cathartic about singing things you're too afraid to say. As soon as you sing a song about it you can step away," explains Spiteri.
Late last year, DROVES, seemingly out of nowhere arose with their debut single, Time. The euphoric cacophony of sounds on display was simultaneously new and old. It made us wonder how bands hadn't done this before—but DROVES' insignia was far too polished to be ignored.
RELATED: Squaring Circles talk about their debut album, 'Motion', and the journey of its creation. Read more HERE.
DROVES have a handful of live dates this April and May, including support slots with Your Girl Pho, The Cherry Dolls and an appearance at the infamous Yours & Owls Sundays. Their single launch will be in Sydney with some special guests to be announced. Stream Bloodline below.
DROVES Live Dates
THURS 11 APR
Freda's, Sydney
SUN 14 APR
North Gong Hotel, Wollongong
TUES 23 APR
Waywards, Sydney
FRI 10 MAY
Beaches Hotel, Thirroul