Interview: The Good Love Chat About Their Latest Single, 'Sunshine Sometime'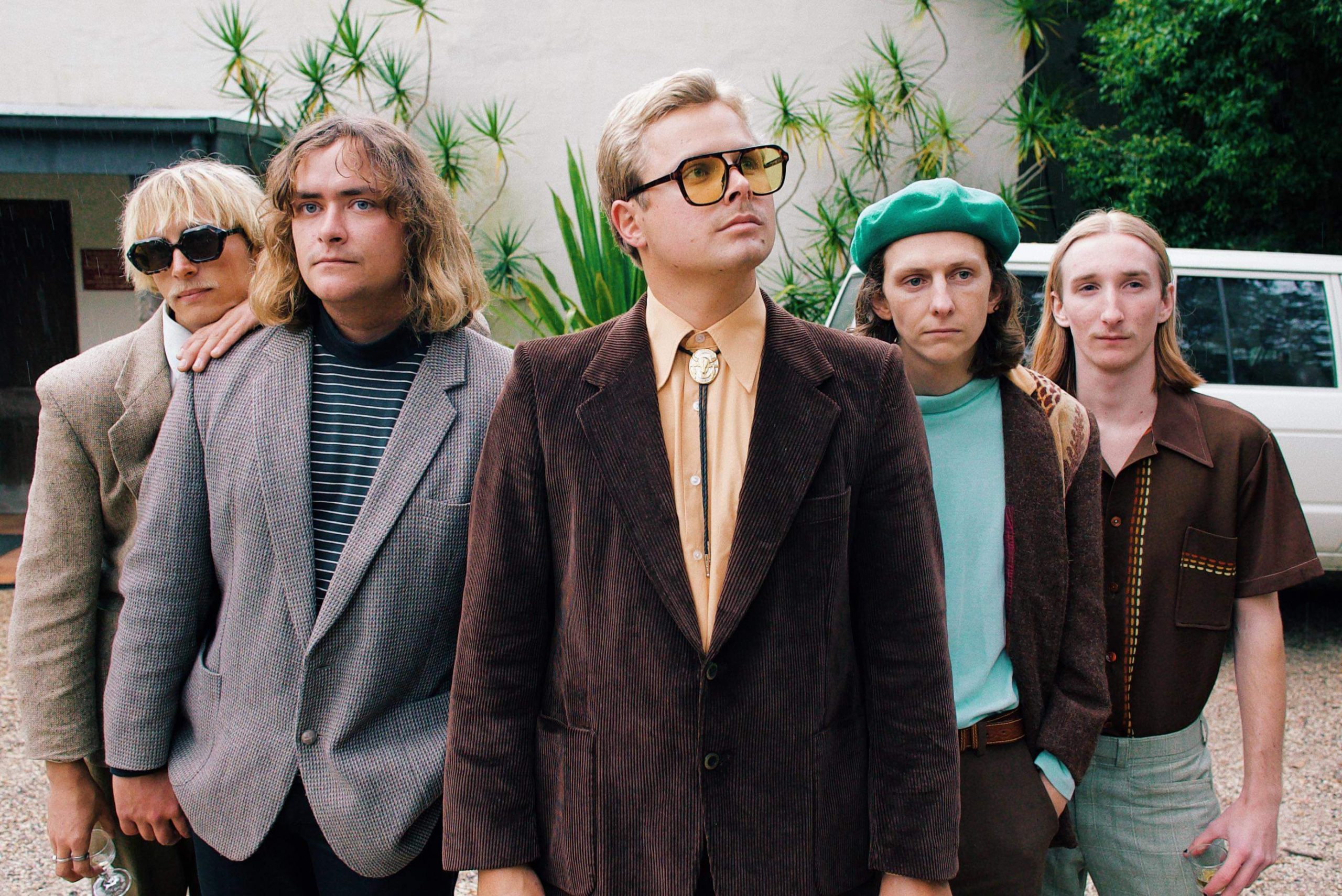 NSW-based rock quintet The Good Love have just revealed their dreamy new single 'Sunshine Sometime' – produced by Jack Nigro (Pacific Avenue, The Terrys, TOTTY). We sat down with the band to chat about the new single, songwriting, upcoming shows and more!
Congratulations on the new release! Such a sweet song, what was the inspiration behind it?
Thanks, Guys, there is some interesting inspiration behind 'Sunshine Sometime'.
The track is about the longing for someone who cannot be described as more than a beam of sunshine. The song's sunny and dreamy guitar tones dance around a backbeat that has the listener yearning for more, as the song's lyrics suggest. Inspired by a visit to Manning's Great Aunt Margaret in Melbourne, the song reflects a wholesome morning with a lovely individual, telling jokes, stories and sipping tea. In this respect, we all wish to have someone like Margaret, who can shine sunshine onto others. So raise your teacup/glass/whatever and tell someone you love them.
I hear you guys live pretty far away from each other. How does that affect your music writing?
Usually, one of us writes the bones of the song with chords and a melody, and then when we all get together for a jam, we bring it to life with all of our different influences; we all write from very different aesthetically driven points at all ends of the process, and this creates a very broadly influenced mish-mash of colours within our sound. For example, Joel and Leroy love the 60s rock n roll, and this is obvious in the bones of each song. But when we get together as a band, the sound is injected with Manning's love for 70's jazz-rock, Jayden's eclectic and punchy drumming, and Sammy's blues/rock, catchy bass riffs.
It's hard being away from each other, but we are all super committed and dedicated, so we make it work no matter what. We talk non-stop in our group chat, literally every day organising, writing and figuring out our next moves.
I hear there's also a music video coming out! What can we expect to see in it?
You can very much expect to see a bunch of super happy guys suited up dancing around in the rain, driving LeRoy's 1972 series III Landrover. We think the video being shot in the rain highlights the main juxtaposition in the song's lyrics within, exposing the contrast between the song's sunny title, 'Sunshine Sometime' and the rainy weather in the clip.
RELATED: The Wrecks Dive Into Their Fave Aussie Slang
Where can your fans see you perform?
They can catch us for a boogie and a cuddle at :
-Beaches Hotel, Thirroul May 13th
-Milton Hotel, Milton May 14th
-The Vanguard, Newtown May 19th
-Wamberal Surf Club May 20th
-Kiama Bowlo, Kiama May 21st
With things looking up in the music industry this year, have you got many upcoming plans you can tease us about? The Good Love – AAA Backstage Q&A
We have a whole bag full of new songs locked and loaded, as a band, we have just been on a roll lately with writing, so you can expect stacks more music from us. We will be planning as many shows as we can possibly play this year. So keep an eye out for our tours and gigs.