Interview: TINY Chats About Life, Songwriting And Her Massive New Single, 'Good LIfe'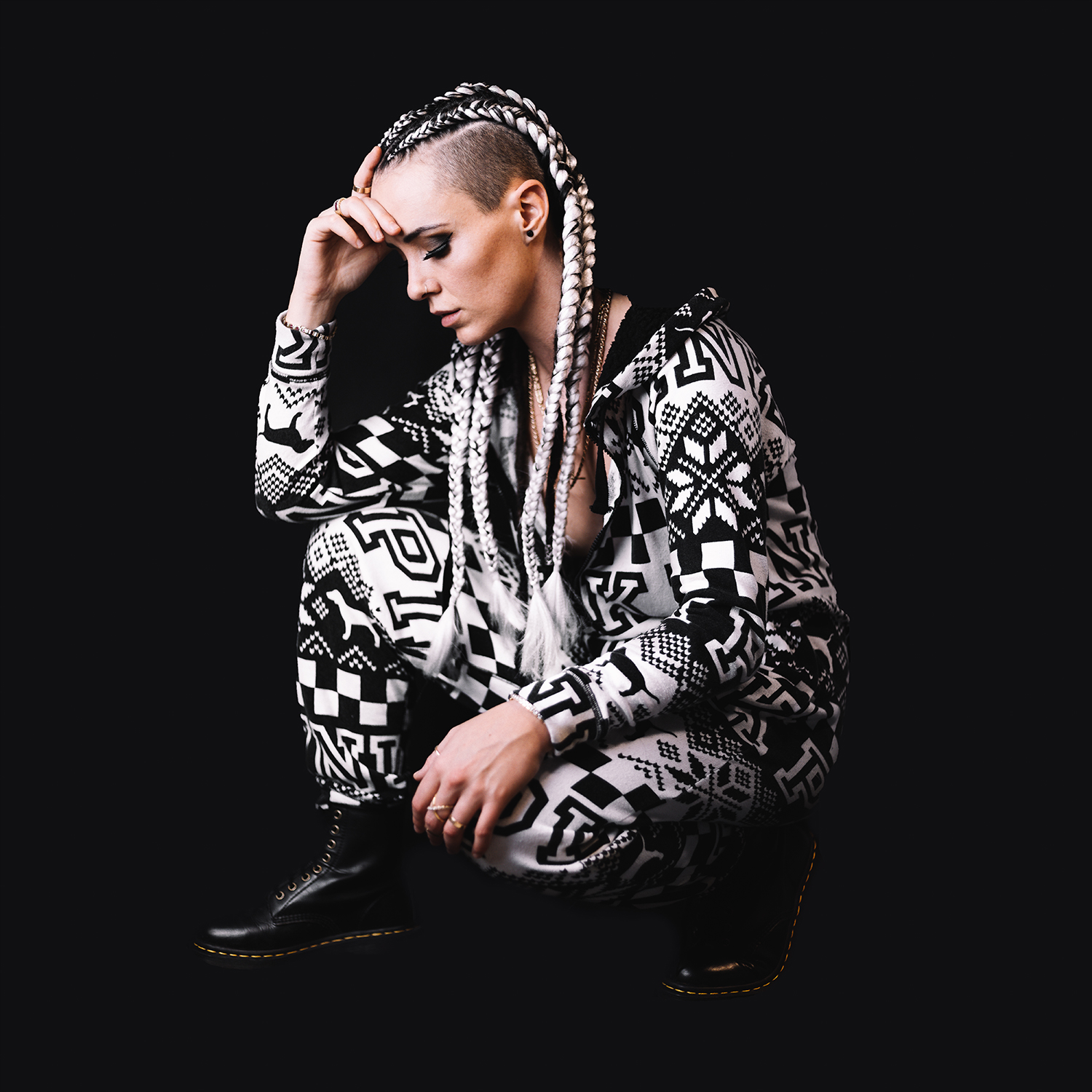 Electronic-dance artist TINY has been ticking some big boxes this year. She re-entered the realm with her undeniably catchy single, On My Mind (feat. Amela) earlier this year and has just taken things a notch higher with the release of her huge single, Good Life. We sat down with super talented producer-songwriter to find out more about the single, writing process and what's next.
Big congrats on the release of Good Life!. Can you tell our readers what it's about?
Thank you! Good life is really an extension of the situations & circumstances I've faced over this past year during Covid. It's not always an easy thing to do what you're passionate about. I've made a lot of sacrifices over the years for the love of music but I feel like it's easier for me to do music rather than taking up a 9-5 job that my heart just isn't in. I would just be lying to myself. I hope Good Life resonates with others who are striving to do what they love & put in the work for a better life that holds more meaning to them- whatever that might be. It's easy to take the small things in life for granted & it's important to remember that just because you don't have everything you want, or things aren't going the way you might want them to, doesn't mean life can't be good for you right now.
How did the song come to fruition? Tell us a bit about the writing process?
This was my first time delving into sound design & experimenting with making new sounds. I made pretty much everything in this track except for the strings. I started by making the drum kit, I then made the main synth that comes in at the intro. The second I played the chords on my midi the words 'Don't go' came out of my mouth. It all happened very quickly. I was doing my best to move between getting the sounds right, laying down the production for the track & writing the top line. I fell into a pretty deep rabbit hole & spent about 16 hours at the computer trying to get it sounding polished.
How are most of your songs are conceived? Does it change on a song-by-song basis?
Sometimes a melody will come into my head randomly & I'll record it as a voice memo on my phone, then once I'm in the studio I'll base my track off of that melody. Other times I'll start by making a synth & playing around with chord progressions until I come across something that has a nice feel to it. Lately I've been having the melody & lyrics come at the same time whilst I'm producing so I'm just constantly moving from producing to recording everything into my phone so I catch all my ideas.
You had a big single earlier this year with Amela, are there many more collabs in the works?
I've been a bit reserved when it comes to collaborating. There is an artist who I was originally going to remix a track for but I loved her voice so much that I've asked to turn it into an entirely different track. I've also got an entire Hip Hop EP sitting in my catalogue which I'd love to eventually have someone feature on.
I've done a lot of collaborating throughout my career & I've had a fair amount of people who have reached out to collaborate with me but I feel like I really want to get a sense of the person & what they're all about. I want to work with people that are on the same wave length, who live & breathe music like I do. I wrote with Amela years ago & she's the kind of person that made me fall in love with collaborating, so it made sense to work with her. I just feel like it's easier to work on my own lately but if the right people come along I'd be open to collaborate.
What is your production technique like? Do you have much hardware or are you mainly producing everything in VST?
I have a home studio & work out of a studio in byron but over the years I've learned less is more. I can make beats on a laptop in Ableton with my micro key midi & get it sounding decent, but if I want to lay vocals or mix a track I need a solid listening environment & sound proofing because my microphone picks up everything. I used to play guitar into my older tracks, but now that I've delved into sound design it's something I don't pick up as much. When I started out producing I thought I needed all of the best equipment but once I started travelling all the time I had to condense what I carried & that taught me a lot.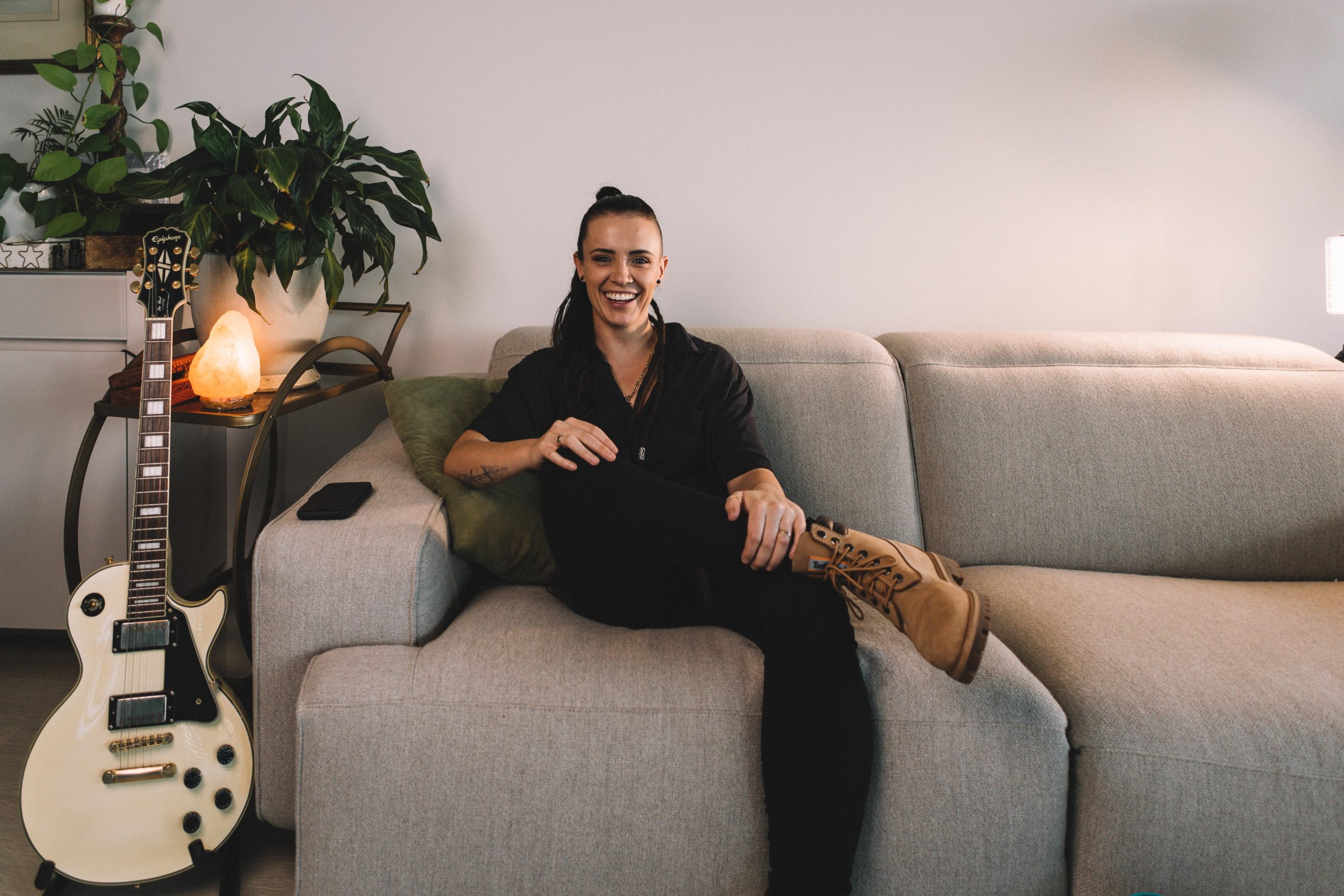 How have you managed to survive as an independent artist in 2020? What have been some of the biggest challenges you've faced and what have been some of the successes in this time?
I've had to live in uncertainty for 14 years when it comes to making music & figuring out how to survive. You always have to be 5 steps ahead of everything because you just don't know how things will unfold. So for me, as much as Covid made me adapt to change my plans, I've taken it as a blessing in disguise because I made the most out of it & decided to learn how to master everything when it comes to production. So in reality I accomplished a long term goal of 6 years because of Covid.
At the end of 2019 I was really burnt out from all of the gigs/travelling I was doing & I wanted to move into producing at home so I could release my music then start touring. I had already planned to take a break from DJing before covid hit so I was lucky. However I've definitely had moments of fears & doubts, but I feel like this is an important time for everyone to slow down and go within to address whatever issues might be arising so we can work through them in order to grow and evolve.
What do you have planned for 2021? Can we expect live shows and / or more work in the near future?
I've been booked to play a festival in QLD next February. I can't say which one yet, but I'll also be giving a workshop about production during the festival. My next single off this EP will be released in January 2021.