Tiny Hits The Scene Big With Her New Single, 'On My Mind' (feat. Amela)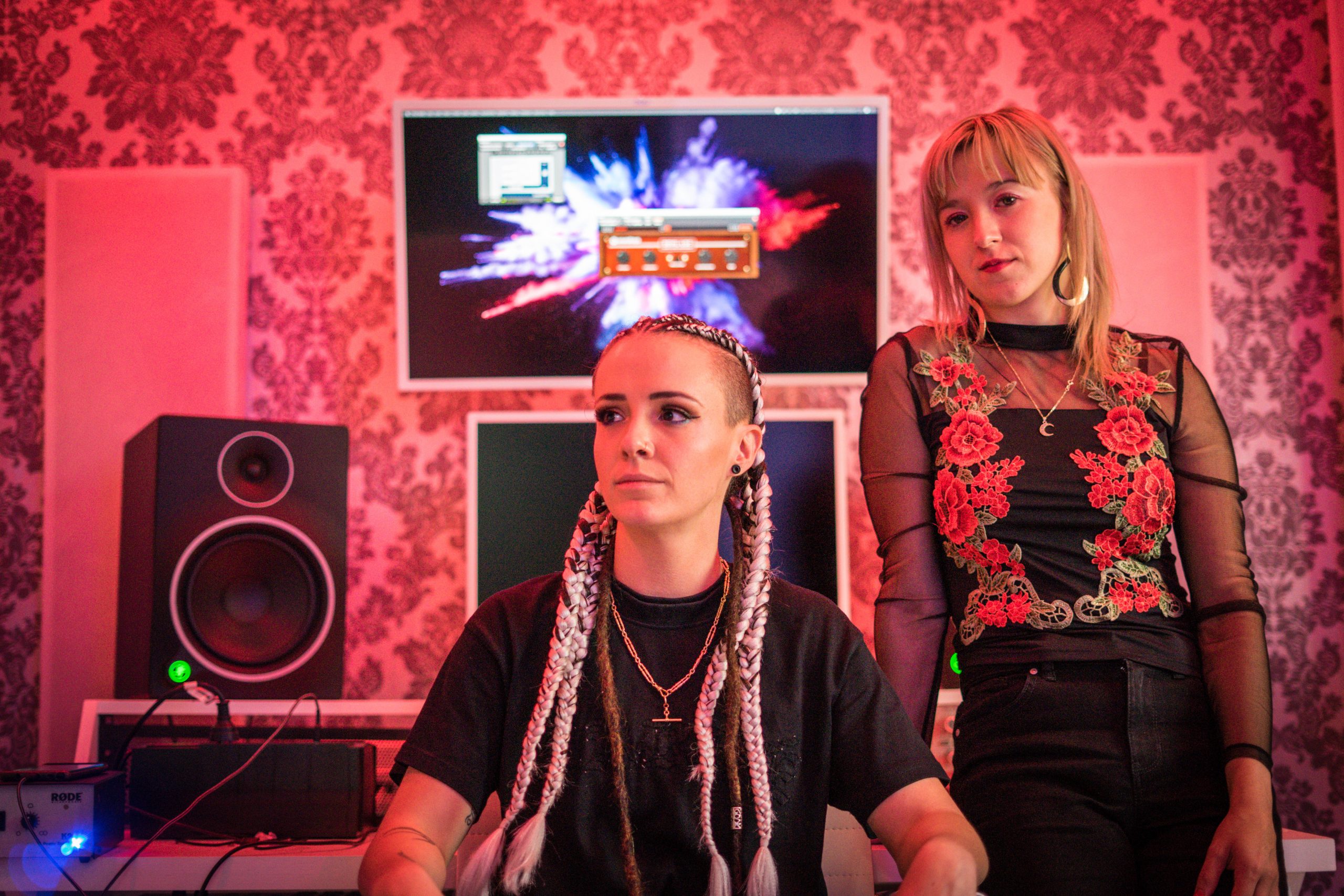 It's been a long between drinks for Tiny, having not released a track in over 10 years! But this week she's returned with the killer new single, On My Mind. The massive electronic tune features the talented vocals of Gold Coast alt-pop singer Amela.
On My Mind is a heavy hitting future-bass pop track produced entirely by Tiny. Swoony synth sounds, big bopping beats and the soft texture of Amela's vocals make for a tune that you will have in your head for weeks to come.
"I produced this track about a year ago. Originally I had written a top line & was going to sing it myself but I felt like the track didn't suit me as an artist. So I was thinking of who would be the best person to bring on board for it. Amela was actually one of the first people I ever collaborated with. So fast forward 12 years later and I'm like, who has the right vibe for this track? Before you know it I reached out to her, scrapped my top line and sent her the track. She loved it & we did a few zoom calls to completely re-write the top line whilst I worked out of my home studio. I felt like we were 15 again jumping around both hyping each other up getting excited. 
 I absolutely love working with Amela, her attitude when it comes to writing & getting the work done in the studio just makes the whole process so awesome. In total we probably re-worked the song 4 times, we didn't really use any referencing from other artists or producers. I felt like for us we didn't care about how many times we had to re-write it, it was just about getting it to a place where we both loved it and we're like yep, this sounds sick." – TINY
The tune also adds to the rise of Amela and her growing catalogue of original and collaborations.
"Roughly a few months before TINY reached out to me with this track, I had made a decision that I wanted to really strive toward growing my fanbase and reaching more people with my music. I was really keen on collaborating because I know my strongpoint is writing melodies and lyrics. I'd messaged TINY expressing interest in collaborating and was so happy when I received it in my inbox! As soon as I heard the song, I instantly heard a melody in my mind. I was anxious to send it back to TINY as soon as possible because I wanted to workshop some more ideas but I kept coming back to the hook "I'm keeping it together on the inside".
 It felt so amazing to re-connect and work with TINY again after so many years. The process was really fun and natural and we were often on the same page about melodies and lyrics. It was actually so refreshing working with someone who had such a "yes-and" mindset. I felt like the possibilities were endless and we were working toward the same goal – making On My Mind as strong as it could be! I am also so inspired by TINY's hard work and dedication toward making music and establishing herself as an artist in Australia, particularly a female singer-songwriter, DJ and producer! What an honour." – AMELA
Overall this one is a killer tune and showcases Tiny's talents as a producer to keep an eye on. A long time contributor to the music scene, Tiny has previously won the Universal Bali APRA Songsummit in 2012 and also the prestigious DJ competition Your Shot. It's an exciting time for Tiny as we're told there is plenty more in the release schedule over the coming months.
On My Mind (feat. Amela) is available now, everywhere.